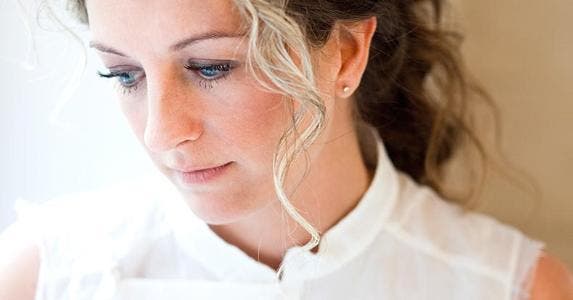 Nearly 8 in 10 U.S. credit card holders who have asked for a higher credit limit have been approved, the latest Bankrate Money Pulse survey found. But few people take advantage of this potentially easy way to raise their credit score.
Just 28% of cardholders have ever asked.
RATE SEARCH: Get your credit score for free and compare personalized credit card offers today at myBankrate.
"I think a lot of people don't realize that they're allowed to do something like that, may not even realize that that's an option," says John Ulzheimer, a nationally recognized credit expert who formerly worked at credit companies FICO and Equifax. "As long as you are willing to pick up the phone" or request an increase online, "you'd be surprised how easy it is to get something done."
He adds, "Certainly, there's a credit score benefit to it."
Impact of increased credit
It might seem counterintuitive, but asking your credit card company to allow you to borrow more could actually make your future borrowing less expensive.
If you increase the amount of available credit you have, but don't add to any balance you carry, you'll lower your credit utilization rate — how much debt you carry versus how much credit has been extended to you. This rate accounts for 30% of the popular FICO score.
The survey was conducted April 14-17, 2016, by Princeton Survey Research Associates International and included responses from 1,000 adults living in the continental United States. The margin of error is plus or minus 3.7 percentage points.
It helps to be older and richer
Both income and age appear to be factors when it comes to:
Asking a card issuer for a higher limit.
Winning that increase.
Consumers with the highest incomes were the most likely to have asked for a higher credit limit, while millennials were the least likely to say they inquired about an increase.
The survey also found that:
Cardholders 30 and older were much more likely to be granted a higher limit (81%) than the youngest survey respondents age 18 to 29 (46%).
84% of cardholders with an annual household income of at least $30,000 were approved for the higher limit versus 60% with an income below $30,000.
"What goes into that credit decision is we look at the account behavior, payment history, overall utilization levels, the traditional things about how long you've had this account and how you've handled this account," says Brian King, chief risk officer for card services at JPMorgan Chase. Card companies also will look at ability to pay — whether you're likely to repay a loan based on your income, assets and current obligations.
What makes a credit score
In general, you should keep your spending to less than 30% of your credit limit to avoid negatively influencing your credit score. You have to mind the other factors that go into your score, such as:
Payment history.
How long you've had a credit history.
How much new credit you've applied for.
The type of credit used.
"All of those things coupled together — and depending on the behaviors you display — can impact (your credit score), not just any one on its own," says Diane Moogalian, vice president of operations at Equifax Personal Solutions, the credit bureau's credit monitoring and identity protection business unit.
An increased limit can also hurt your credit, especially if you start using that extra credit and carry larger balances. But you could also suffer a temporary credit ding just by asking for an increased credit line if the card issuer checks your credit report.
Ulzheimer recommends asking your credit issuer to approve the highest credit line increase that won't trigger a credit pull.
CARD OFFERS: Let Bankrate help you find the best low-interest credit cards today.
How to ask
When you call your credit card company to ask for a credit line increase, you should be prepared to defend your request. You may tell the company you're having a hard time utilizing the card because you're constantly hitting the credit limit, or that other card company offers look attractive to you, Ulzheimer says.
"The primary thing is we are always looking to design our products and our cards to meet both the spending needs and the borrowing needs of our customers," King says. One way to meet a customer's needs: "Keep the utilization of those credit lines at a reasonable rate."
You shouldn't ask for a credit increase if you're doing it out of desperation. If you are, the card company will realize you don't have the ability to repay.
But "if you're a good customer, it is almost a guarantee that you're going to get some credit line increase," Ulzheimer says. "You're in a position that they don't want to lose you."