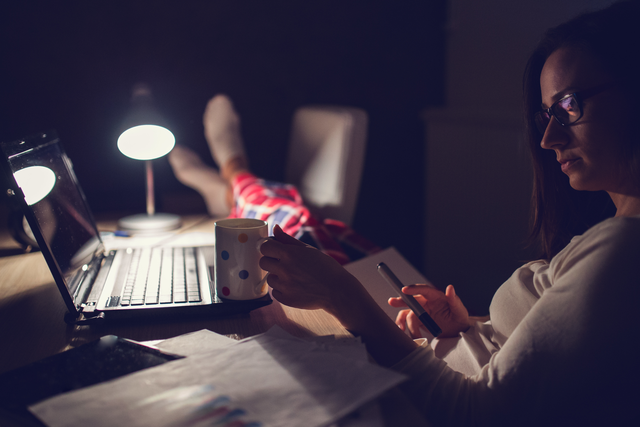 One thing that struck me when I spoke with young adults for Bankrate's most recent Money Pulse survey is the credit competence a number of them demonstrated.
They understand that misusing credit cards can lead to high-cost debt and low credit scores, which is a big reason why nearly two-thirds of adults age 18-29 don't own a credit card. They also know that failing to reliably establish smart use of credit — by getting a credit card, for example — can cause financial damage. But many just aren't ready to go there yet.
"For millennials, it"s going to be harder to get big loans," says Kent Thune, owner of Atlantic Capital Investments in Hilton Head Island, South Carolina, and a contributor to InvestorPlace.com.
But I wonder how many people can speak intelligently to what having no or damaged credit actually means in terms of costs and lost opportunities. A new survey by the Consumer Federation of America and VantageScore Solutions offers some answers.
Thousands in extra fees
The survey of 1,005 U.S. adults found that nearly 8 in 10 Americans "greatly underestimate the cost of low credit scores." They did not know, for instance, that having a low credit score can increase the cost of a $20,000, 60-month auto loan by more than $5,000.
Neither the CFA nor VantageScore did the math, so I'll sketch out how this might work. The annual percentage rate on the average 5-year auto loan is 4.26%, according to Bankrate's most recent national survey of lenders. Subprime borrowers will pay as much as 13% APR for the same loan.
Using Bankrate's auto loan calculator, I learned an auto loan that charges the average interest rate would cost a consumer about $2,241 in interest over 5 years. That same loan with the higher, 13% interest rate, would result in $7,304 in interest charges.
The difference? $5,063 or about $84 a month.
How non-creditors use credit scores
The survey also found that a big minority of consumers don't know that non-creditors use credit scores as a way to control who gets services and how much those services cost. For example:
More than 4 in 10 consumers didn't know electric utilities may pull credit scores, which can determine the size of the initial required deposit.
About one-third didn't know home insurers use credit scores to help determine the cost of premiums.
More than 3 in 10 didn't know companies may run a credit check when you attempt to get a cell phone plan.
About 30% didn't know landlords may use credit scores to determine whether they will let you sign a lease.
"The good news is that consumers understand the basics of credit scores, such as the importance of making loan payments on time," Stephen Brobeck, the CFA's executive director, said in a press release. "The bad news is that this knowledge is limited and, each year, can cost them hundreds of dollars in fees on services and additional interest on consumer loans."
How to raise your credit score
If any of this information concerns you, there are simple ways to improve your credit score. This strategy will take time, however.
The CFA and VantageScore recommend consumers:
Make bill payments on time every month.
Use a small percentage of credit limits on all credit cards.
Pay down debt rather than transferring it from one card to the next.
Don't open multiple credit accounts simultaneously.
Regularly check credit reports.
FREE TOOL: Check your credit report and credit score for free at myBankrate. Now.