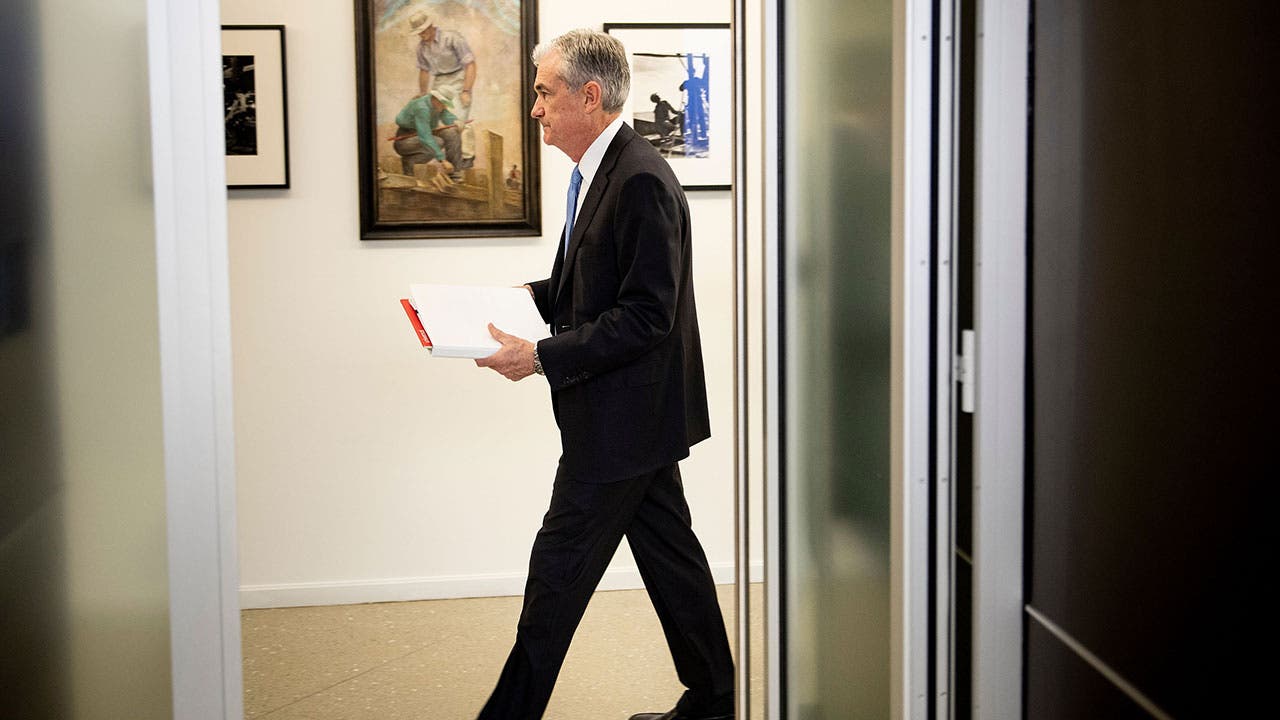 It's a good time to take a close look at short-term CDs.
The Federal Reserve voted to leave interest rates unchanged at the conclusion of its meeting today. That makes short-term CDs, such as a one-year and a two-year CDs, a smart option for savers.
With short-term CDs, you can lock in a competitive APY without a long-term commitment. And with the possibility of a rate decrease at the Fed's next meeting in July, opening a CD now allows you to lock in a competitive APY.
"There's a scant difference between the yields on multi-year maturities versus what you can get on a one-year or two-year CD," says Greg McBride, CFA, Bankrate chief financial analyst. "So not enough to motivate you to lock in for three, four or five years. The shorter-maturity CDs are definitely more attractive if you're going the CD route — simply for the financial flexibility."
When making financial decisions it's difficult – if not impossible – to know when to time things perfect. But it could be a great opportunity to open a CD paying a competitive annual percentage yield (APY), because the nine Fed rate increases since 2015 have lifted them ahead of inflation. A fixed-rate CD will give you an APY guarantee for the term, locking in a competitive APY.
Why short-term CDs make sense
Short-term CDs allow you to earn a competitive yield while not locking yourself into a long-term commitment. Regardless of whether CD rates decline in the future, your rate will be locked in.
For instance, even if the Fed were to start hiking rates again, by the time your CD matured, you likely wouldn't have missed out on a significant amount of interest-earning potential.
There are many CDs with a term of two years or fewer at 2.7 percent APY or higher. And even though some longer-term CDs currently pay more than 3 percent yield, the time commitment isn't worth the extra yield, McBride says.
"There's still not a compelling reason to extend beyond the two-year mark," he says. "There's not enough yield premium on maturities longer than two years to justify tying up your money that long."
The Federal Reserve in December projected two rate hikes in 2019 before changing course in March and projecting no rate hikes. Now, a rate decrease is a possibility.
Knowing that the economy and other factors could change, a CD with a maturity of two years or shorter puts you in a position to take advantage of current yields while also being ready to assess the future rate climate upon the CD's maturity.
"Despite the about-face from the Federal Reserve here in 2019, the U.S. economy is still the best house in a bad neighborhood," McBride says. "So there's a legitimate possibility that the economy could continue to perform well, and the Fed's next move could be to raise interest rates – just a number of months down the road."
Factors to consider when shopping for a CD
Look for these important factors when searching for a CD:
APY: The amount of interest that you're going to earn is the top reason you're getting a CD. Make sure you compare rates to get a competitive yield. Getting a yield that's more than 2.7 percent APY, on a CD that's for two years or shorter, shouldn't be difficult.
Minimum opening deposit/balance requirement: Make sure the money you want to deposit in a CD aligns with the minimum balance requirements. There are options that have both a low minimum balance requirement and a competitive APY.
Purpose of the money: If this is money is earmarked for buying a house in the near future, then a CD probably isn't the right place for these funds. But if this money is meant to be used during a time horizon longer than two years, a two-year CD – or a CD with a shorter term may be the appropriate place for this cash to grow with a fixed APY. A CD also isn't the best place for money that is likely to be needed in the short term.
Early withdrawal penalties: Find out the CD's early withdrawal penalty. Better yet, make sure you're putting an amount in a CD that's very unlikely to be needed during the CD term. If that means putting a little less in the CD – and putting a portion in a savings account – that's a sound strategy.
Mark the maturity date on your calendar: Keep track of when your CD is going to mature so that you can evaluate whether the APY changed at the end of your term. Even if it increases, there could be better options available upon maturity.