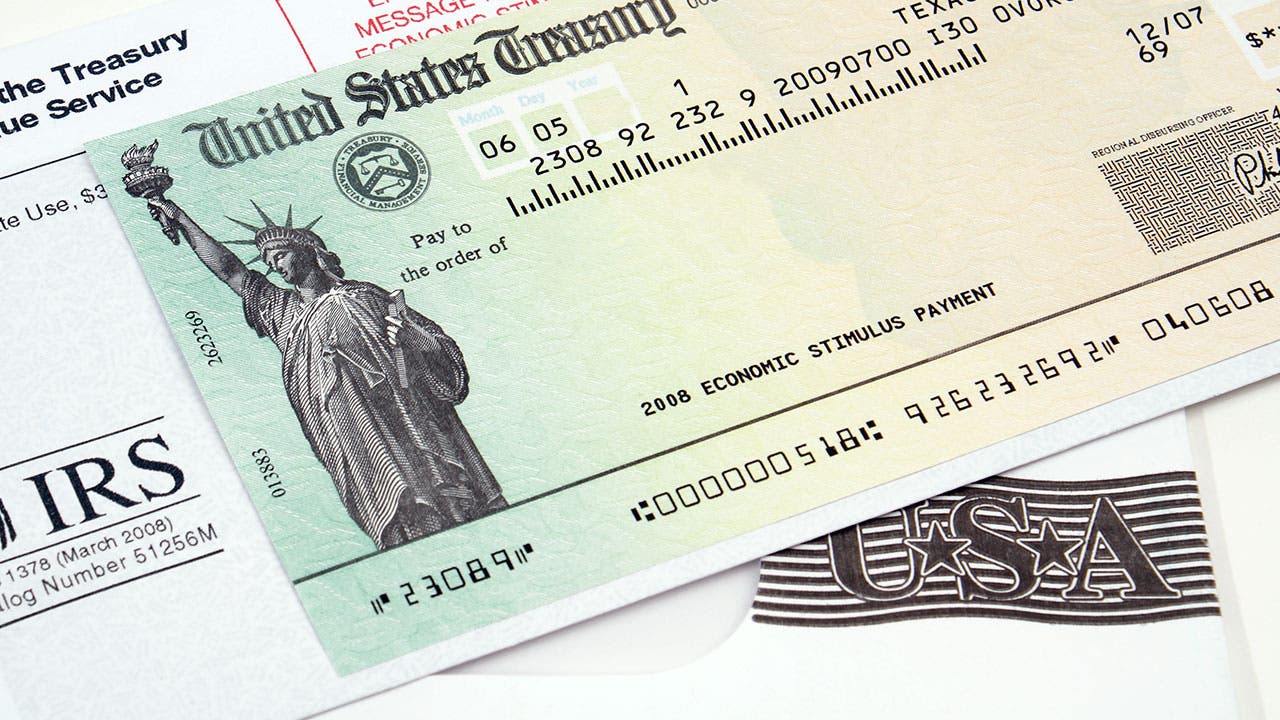 If you're one of the many taxpayers anticipating a refund this year, it's possible you might be disappointed come April 15.
In December 2017, President Donald Trump signed a sweeping tax reform bill called the Tax Cuts and Jobs Act (TCJA) into law. The bill brought about some major changes to the way millions of Americans will file their tax returns. The changes are taking place for the first time this tax-filing season.
The average refund this year vs. last year
The biggest question on many taxpayers' minds is whether the reforms will have an impact on their tax refund this year. There's a chance it might.
In 2018, the IRS processed 154.1 million tax returns, according to IRS data. In connection with those returns, the IRS issued more than 111.9 million refunds totaling $324.4 billion. The average tax refund issued last year was $2,899.
So far, the average tax refund this year has been trending downward, according to the IRS.
Currently, the average refund issued by the IRS in the 2019 filing season is $1,949 — 8.7 percent less than refunds paid out at the same time last year. And fewer Americans are getting refunds. Nearly 11.4 million U.S. taxpayers have received refunds this year, down nearly 16 percent from a year ago.
Before you start to worry about your refund amount, consider this: Smaller tax refunds are not the same thing as higher taxes. It's quite possible that you will pay less in taxes this year even if your tax refund isn't as large as it was last year.
How tax refunds work
To better understand why some people are receiving smaller tax refunds this year, here's a brief refresher on how tax refunds work.
As a U.S. resident, each time you earn income, you typically must pay a portion of your earnings to the federal government to meet your tax obligation. How much you are required to share depends on how much you earn, your number of dependents, the tax credits and write-offs you can claim and a few other factors.
Your employer withholds a portion of your income and delivers it to the IRS on your behalf throughout the year. The amount your employer withholds from your paycheck is based on how you fill out IRS form W-4.
When completing your W-4, you select how many allowances your employer should consider when calculating your income withholdings. The more allowances you claim, the less money your employer will send to the IRS on your behalf.
When it's time to file your taxes, the IRS will review your return to see what your actual tax liability is for the previous tax year. Your tax liability, or amount of tax you owe the federal government, is determined by a number of factors, including your total income earned, the tax brackets your income falls in and deductions and credits you claim.
If you had your employer withhold too much money from your paychecks, the IRS owes you a refund of the amount you overpaid. In contrast, if too little was deducted from your pay, you could owe the IRS more money than what your employer collected.
How withholdings could impact refunds
As part of the new tax law, the Treasury Department changed its income-tax withholding tables. Employers were instructed to adjust how much money they deducted from workers' paycheck for federal taxes.
The result? The new withholding guidelines were predicted to increase take-home pay for as much as 90 percent of workers, according to U.S. Treasury Secretary Steven Mnuchin.
Logan Allec, CPA and owner of Money Done Right, an online site that provides personal finance advice, explains how these lower tax withholdings could result in a bigger paycheck but smaller tax refund.
"Let's say that before the tax law changes, you had $1,000 of federal income taxes withheld every month from your pay, or $12,000 over the course of the year," Allec says. "If your actual tax liability was only $11,000, you would receive a $1,000 refund."
But what if, because of the new IRS withholding tables, only $900 of federal income taxes was withheld every month (or $10,800 for the year) from your pay? "Assuming the same tax liability of $11,000, you would end up having to write the government a check for $200 rather than collecting a refund."
If you were the taxpayer in Allec's example, you'd get to keep an extra $100 per month ($25 per week) of your paycheck. But you would owe the IRS $200 more at tax time.
The upside, however, is you would have held on to more of the money you earned each month instead of handing it over to the IRS and waiting for a refund for the amount you overpaid in taxes.
This example shows why it's essential to check your Form W-4 for accuracy, especially after the tax law changes.
Lower tax refunds can be a good thing
There are several potential reasons behind the lower refunds that taxpayers have been seeing so far this year. Here are a couple:
The numbers may not be comparable yet. The IRS has processed 10.2 percent fewer refunds to date when compared with this time last year. While it's likely tax refunds will be fewer and smaller this year when compared to past tax years, we'll have to wait until the 2019 tax-filing season comes to a close to see the actual numbers.
Lower withholding amounts could lead to more money in your pocket during the year, but a lower-than-usual refund.
Learn more: