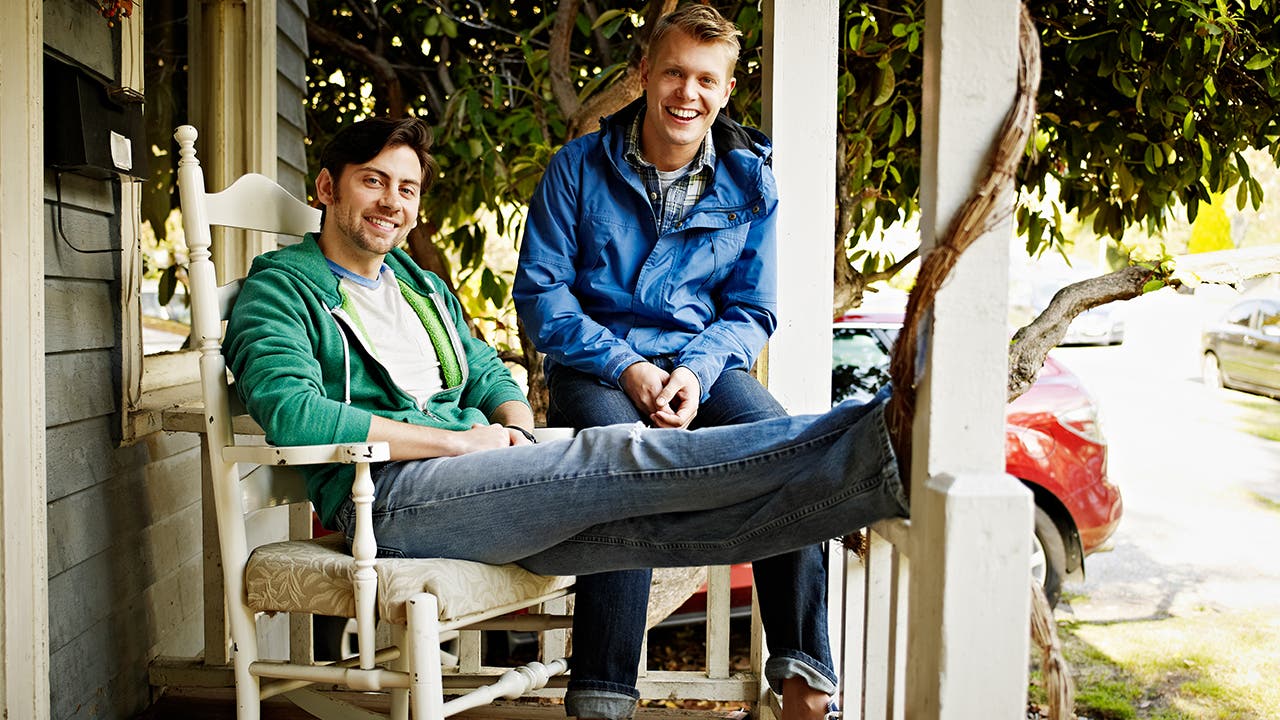 Fifty years after the Fair Housing Act was enacted in the United States, the lesbian, gay, bisexual and transgender (LGBT) community are making some strides in homeownership.
Part of the reason for the gradual uptick in LGBT homebuyers can be traced to Marriage Equality, which is an outcrop of the civil rights movement that ushered in the Fair Housing Act, says Jeff Berger, founder of the National Association of Gay & Lesbian Real Estate Professionals, or NAGLREP.
A report by NAGLREP, which surveyed 458 of its members about the state of homeownership in the LGBT community, showed advancements in as well as persistent roadblocks to homeownership.
Marriage Equality fuels home sales
"From a real estate perspective, the LGBT community is a viable part of home sales. And we're seeing that in the data. According to our recent survey, 49 percent of respondents reported that more married LGBT couples bought a house this year, a 2 percent increase from last year's survey," Berger says.
Furthermore, 62 percent of NAGLREP members reported that there are more LGBT homebuyers with children, which they believe is partly a result of Marriage Equality.
In 2017, more than half of all homeowners were married across all age groups. The group with the highest percentage of married couples were people ages 38 to 52; of them 67 percent were married, according to a report by Statista.
The LGBT community will upsize, renovate
The LGBT population is not only buying more houses, they're scaling up. A majority of NAGLREP respondents, 41 percent believe their clients will upsize rather than downsize when they buy their next home.
Additionally, 27 percent stated that their clients will buy a second home while 48 percent stated that LGBT homeowners will make major renovations to their existing home.
Berger cites the enormous buying power of the LGBT community as one reason they're significantly contributing to the real estate industry. In 2015, the U.S. adult LGBT population had $917 billion in combined buying power, according to an analysis by Witeck Communications.
"This is a huge number and it's important that people realize the power this community has," Berger says.
Housing discrimination based on sexual orientation
Organizations like National Association of Realtors have aligned with the LGBT community and prohibited its members from discriminating on the basis of sexual orientation as a matter of policy.
Although the real estate industry as a whole has been supportive of the LGBT community, discrimination based on sexual orientation still exists, says Camilla Taylor, director of constitutional litigation for Lambda Legal, a civil rights organization dedicated to the LGBT communities.
"First of all, there are still no explicit protections from discrimination on the basis of sexual orientation on a federal level with respect to credit," Taylor says.
Learn more about today's mortgage rates.
This means mortgage lenders can deny same-sex couples a home loan based on their sexual orientation with little to no legal recourse. In the meantime, the LGBT community can use the Fair Housing Act prohibiting discrimination based on sex as a way to protect themselves. The act doesn't mention sexual orientation, but LGBT advocates argue that discrimination against a same-sex married couple constitutes discrimination on the basis of sex.
"A lender can deny applicants if John is married to Tom, but if he were married to Sally then it would be OK. That is discrimination based on sex because it's the sex of Sally or Tom that makes all the difference," Taylor says. "We've won a few court rulings at the lower-court level holding that the Fair Housing Act should be interpreted that way. But the law is still relatively unsettled."
The group's goal is to win appellate court precedent making that interpretation explicit.
In the longer term, advocates and supporters of the LGBT community are backing the proposed Equality Act. This bill, introduced to Congress in May 2017, would amend the Civil Rights Act of 1964 to ban discrimination on the basis of sexual orientation, sex and gender identity in credit and housing as well as employment, public accommodations, public education, federal funding and the jury system.