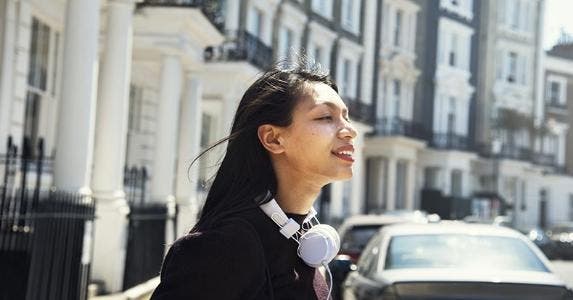 With fewer people missing payments on personal loans and demand for those loans remaining relatively steady, lenders are offering attractive rates. And it's not just those with near-perfect credit receiving these loans. Lenders are offering bad credit loans as well.
The average interest rate on personal loans fell to 10.68 percent from 11.3 percent in 2016. That rate is being applied as delinquencies on personal loans declined to 3.3 percent in the third quarter 2016 from 3.32 percent in the same quarter of 2015, according to TransUnion. The number of people with a personal loan grew by 1.5 million during the same period.
While super-prime personal loan originations are on the rise, subprime loans are growing at the same rate, according to TransUnion. That's a boon for borrowers with poor credit.
These unsecured loans — also known as signature loans — aren't just for the credit-perfect. In fact, they were traditionally given to people who had blemished credit, with lower dollar amounts and higher interest rates, says John Ulzheimer, a credit expert formerly with FICO and Equifax.
"I love the personal loan for people who have less-than-perfect credit and who don't make a lot of money. They are legitimate loans issued by legit, reputable banks with branches you can walk into to ask questions," he says. "It's a great option for people trying to crawl out of those second-tier-of-lending options like payday loans."
I love the personal loan for people who have less-than-perfect credit and who don't make a lot of money.
RATE SEARCH: Compare interest rates on personal loans at Bankrate.com today.
A second look at bad credit personal loans
Here's how one credit union works with people who have credit problems:
Charlotte Metro Credit Union in North Carolina has a program that looks for lending opportunities among potential borrowers with blemished credit, says Nicol Matthews, chief operating officer of the credit union.
"It takes more time on our end to dig into the credit report to see what caused bad credit. Is it a medical collection, but you still pay your auto loan or credit cards?" she asks. "If you are paying all other obligations as agreed, we recognize there are times when people need health care, that this was outside the norm and you don't have that extra money to pay it off."
Matthews says the credit union also will consider those who had a bankruptcy in their report, as long as it was some time ago. If a credit report shows a recent personal loan that wasn't paid back as agreed, that is a red flag, she says.
Charlotte Metro offers personal loans that range from $500 to $25,000 with a 60-month term. Interest rates are between 9.75 percent and 16.95 percent, Matthews says, with lower credit scores getting the higher rates.
A way to boost credit
For those with tarnished credit, a personal loan can actually be a way to help improve their credit score, says Ulzheimer. Lenders who offer personal loans report the payment history to the credit reporting agencies, meaning if payments are made on time, then the borrower's credit score will get a boost.
RATE SEARCH: Shop Bankrate.com right now for the best deal on personal loan rates.
He also notes that using a personal loan to pay off high-interest credit card debt will boost a person's credit, too. "It's still the same amount of debt, but you're converting it from a high-interest, revolving debt that is bad for a credit score into a low-interest, credit-benign installment debt," Ulzheimer says.
Using a personal loan to pay off high-interest credit card debt will boost a person's credit.
What if your credit is too low?
Sometimes a credit score is too low or credit history is lacking too much for a person to qualify outright for a personal loan, says Perc Pineda, senior economist at Credit Union National Association.
"A co-signer could be required or a personal loan could be a secured type of loan as opposed to unsecured loan," he says.
Co-signers would be equally responsible for the repayment of the loan. And if it goes into arrears, the late payments will show up on the co-signer's credit report, too, hurting their credit score. Matthews says co-signers are needed if the borrower's credit score is too low or the amount of the loan would be too much for just the borrower's income.
Lenders also can require the personal loan to be secured by a deed to a property, the title of a car or money put into a certificate of deposit. Ulzheimer says these programs are most common at smaller banks and credit unions that have more "nimble and less centralized underwriting." And with secured loans, the credit union may not even consider a borrower's credit in the approval process.
"Ultimately, if it's a CD-secured loan, we may pull credit," Matthew says, "but it may have no bearing on the loan." That's good news for the credit-disadvantaged.