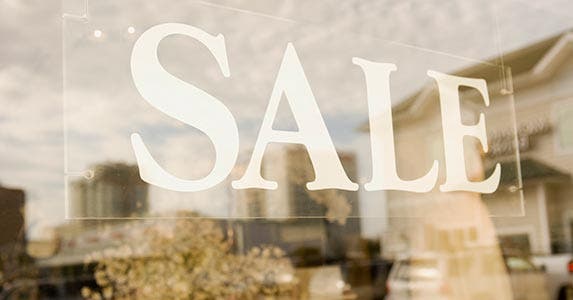 No bargains on these items in May
May is a bargain lovers' bonanza.
Between end-of-season sales and Memorial Day weekend, this month is a boon for shoppers seeking sales.
But some select items probably won't be included in all the deals and discounts. So if you're shopping based on price, you might do better on those items later in the season — or year.
Just like foods, consumer goods often have seasons. Purchase certain items during specific months, weeks or weekends, and you'll find a better selection and lower prices.
Still, if you're shopping for discounts and low prices, here are a few items you probably won't be buying in May.
FREE TOOL: Before applying for a new credit card, check your credit for free at myBankrate.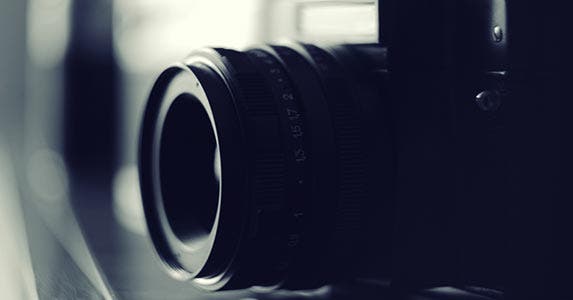 Cameras
Alexander Zilkov / EyeEm/GettyImages
If you're like a lot of people this month, you're anticipating a summer with activities, vacations, graduations and get-togethers, and you might be contemplating a better camera.
If you're looking for a deep price cut, don't buy cameras in May, says Hillary Mendelsohn, co-author of "thepurplebook: The Definitive Guide to Exceptional Online Shopping."
In July, all the cameras that didn't sell during graduation season or Father's Day go on sale, she says.
You can save up to 25%, Mendelsohn says.
But if you want to save a larger amount on a good camera any time of year, consider a used model, she says. You can get great deals in local camera stores or specialty online sites.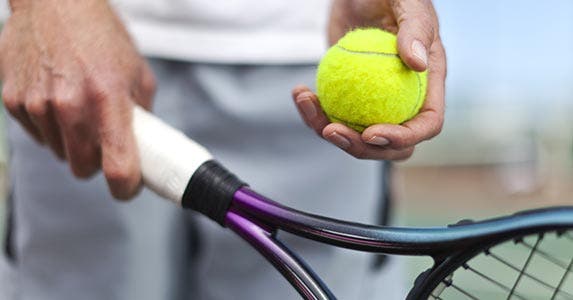 Summer sports equipment
Hybrid Images/Cultura/GettyImages
If you want a deep discount on summer sporting goods, the fall season is the best time to buy, Mendelsohn says.
From bikes to tennis racquets to golf and hiking clothes, August, September and October are the times to buy, she says. The further into autumn you buy, the more you can save.
By October, whatever's left will be up to 60% off, Mendelsohn says.
And while you won't find those huge fall clearance prices on golf clubs, you will find deals on bags, balls, gloves, clothes and other gear, she says.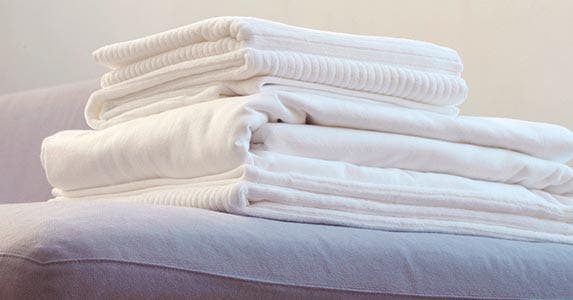 Bedding
John Slater/Photodisc/GettyImages
A lot of people will be buying new mattresses this month. Those Memorial Day mattress sales are a smart way to save money on a big-ticket item.
But if you're looking for a deep discount on sheets for your plush new sleep set, you could be out of luck.
While May is a great time to get a deal on a mattress, it's not the time to find the best prices on sheets and bedding to go with it, says Kendal Perez, spokeswoman for CouponSherpa.com.
If you're shopping based on price and want to stock up on sheets, shams, comforters and pillows, January white sales are the time to score, she says.
You can save up to 60% off, Perez says.
If you need dormitory room bedding for heading back to school, circle August on the calendar, she says. That's when you'll find some great sales.
Much of what's discounted is geared toward college dorms and twin beds, and you can save 20% to 30%, Perez says. In September, whatever dorm bedding is still in the stores will be 40% to 50% off.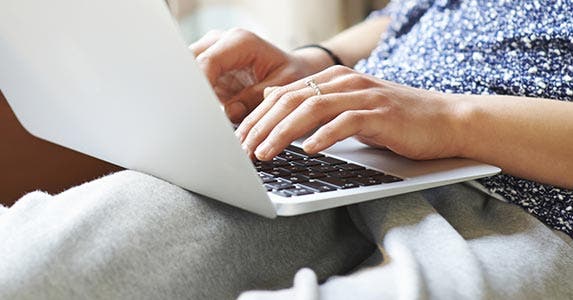 Laptops
Dougal Waters/DigitalVision/GettyImages
Traditionally, May isn't one of those months when you see rock-bottom deals on laptops and tablets, Perez says.
"Students are on their way out of school, so you're not going to see any great savings in May," she says.
You'll start seeing price cuts during at the end of July and in August and September, according to Perez. That's the period when you'll find discounts of $30 to $400 on laptops and tablets.
"It's pretty much considered the best time to buy a laptop," she says.
If you're off to high school or college, don't forget to ask about student discounts, Perez says. You may be able to score additional savings on the hardware and/or the software.
RATE SEARCH: When you begin researching student loan rates, first look at Bankrate.com.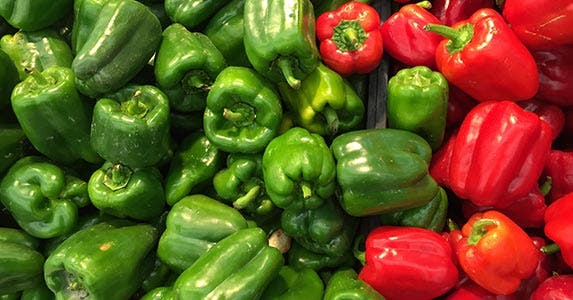 Peppers
Vishal Poorswani / EyeEm/GettyImages
May is the unofficial start of summer and the official start of grilling season.
You'll see great deals on some barbecue favorites like chicken and fresh corn on the cob. But for other seasonal favorites, the best prices are still to come.
That's the case with peppers. It's not that you won't see some deals in May, since peppers are a grilling favorite, says Chris Romano, associate global produce coordinator at Whole Foods Market. 
It's just that you also can look forward to much lower prices in the coming months. "They will get real cheap in the summer," he says.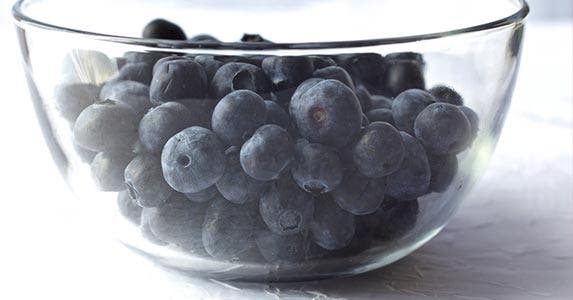 Blueberries
Pamela Webb / EyeEm/GettyImages
Healthy and delicious, almost everyone loves blueberries. And they're one food item that suits almost every diet.
Unfortunately, there won't be any huge price cuts this month. May's fresh blueberries "are tasty, but more expensive," than when they are in season, Romano says.
If you're looking for a discount to bulk buy for freezing, pies or jam, you'll enjoy an abundance of sweet, abundant berries with discounts to match in June and July, he says.
Another produce item that's not being offered at its lowest price this month is grapefruit.
But if you're craving citrus and want a bargain, check out seasonal navel oranges, Romano says. They'll be juicy, plentiful and on sale.
FREE TOOL: When is the last time you checked your credit report? Get it free now at myBankrate.
More On Finding Bargains: