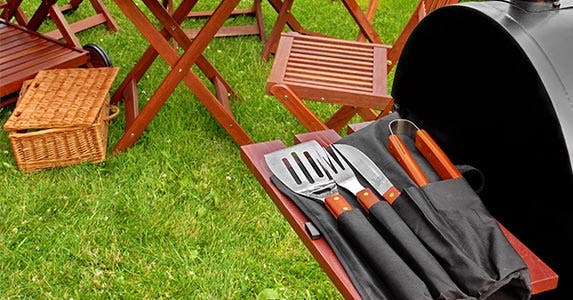 9 super-cheap things to buy in August
August celebrates the "dog days" of summer — and the last bit of sun and fun before students head back to school. No surprise then that so many sales this month focus on back-to-school buys.
From small appliances and dorm-room organizers to laptops, school supplies have gotten a lot more sophisticated than just a few notebooks, pencils and crayons.
But those dorm room deals are also a boon for new grads with tiny apartments (and tinier budgets), downsizing retirees and many consumers.
August ushers in sale prices on certain food and clothing items, too. Look for these 9 things sure to be on sale this month.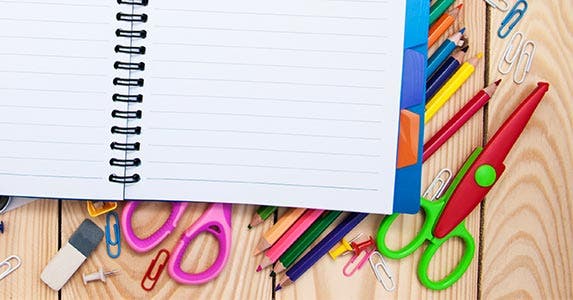 Back-to-school supplies
© almaje/Shutterstock.com
In August find super cheap deals on pencils, pens, notebooks and binder paper. And don't forget that backpack.
Office supply stores, dollar stores and drugstores are stocking up on all kinds of school supplies — from pencil sharpeners and rulers to ring binders.
Office supply stores, especially, will have super-low-priced specials, like 20-cent notebooks, says Daniel Butler, retail industry adviser and president of Maple Point Consulting.
These "loss leaders" pull you into the stores — and retailers hope you'll keep shopping for other items, too, he says.
Many retailers will also stock — or stock up on — backpacks, says Butler. And shoppers will find discounts of 25% to 35% this month.
Wait until September and you could see those prices drop 40% to 50%, because stores are "ready to clear them out," he says.
But in August you'll find "more selection and more stores carrying them," Butler says.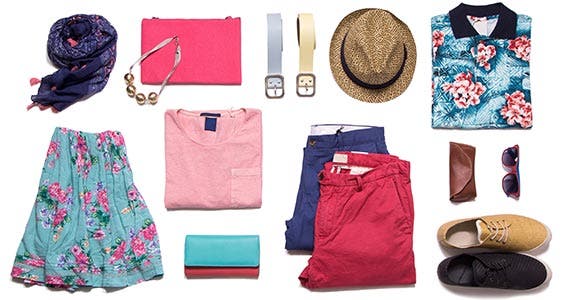 Summer clothes
© Lucy Liu/Shutterstock.com
August is one of the best months to get deals on summer clothes. While you can find deeper discounts at September Labor Day sales, you won't have the selection you'll see this month.
And retailers really want to move the merchandise this month to make way for fall and winter clothes, so you might see more than 50% off, says Karl Quist, president of PriceBlink, a price-comparison browser extension.
To save a little extra, August is also the month when many states hold sales-tax-free shopping weekends. "If you're making a big purchase, that can add up," he says.
"Often things like clothing, shoes and school supplies" are covered — and some states include electronics such as laptops, says Kendal Perez, spokeswoman for CouponSherpa.com.
So check the dates and rules in your state to find out exactly when the sales tax holiday is and what's included, she says.
RATE SEARCH: Need a place to park your cash? Compare savings account rates at Bankrate.com today!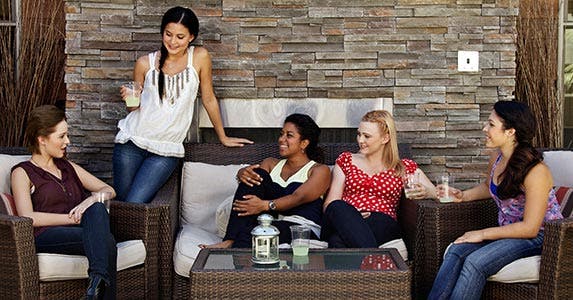 Patio furniture
© smartape/Shutterstock.com
If you've been wanting to make your outdoor living spaces more comfortable, or colorful, you have some good opportunities to do it at a discount this month.
And you'll find healthy markdowns on things like patio sets, chairs, tables, benches, cushions and umbrellas.
The prices start dropping in July, "but you want to hold off until August for the best prices," says Quist. You'll find a better selection than at September's Labor Day sales, and you can find deals of up to 50% off.
But you may be able to do even better, says Perez, who believes that a number of outdoor furniture items will be discounted 50% to 75% — and those prices "will extend into Labor Day and September," she says.
"Labor Day sales start in August," Perez explains. "It worked so well for Black Friday that (retailers are) trying it out for other months."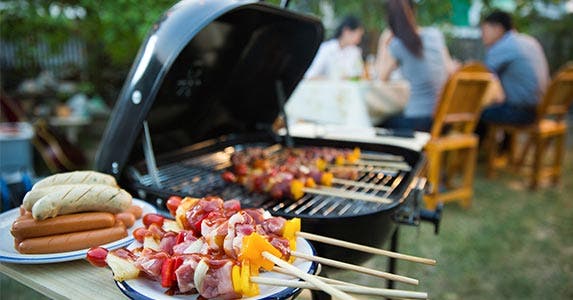 Grills
© VectorLifestylepic/Shutterstock.com
If you've been waiting for a deep discount to get a new grill, you could be in luck this month. In August, "you can save a lot of money," says Quist.
Look for markdowns of 25% to 50% on a wide variety of grills, he says. "It adds up because it's a high-ticket item."
But to score the deepest discounts, "you definitely want to compare prices between retailers because so many stores carry these brands," says Perez, who predicts discounts of 25% to 60% percent off both charcoal and gas models this month.
"Like patio furniture, the season is winding down," she says.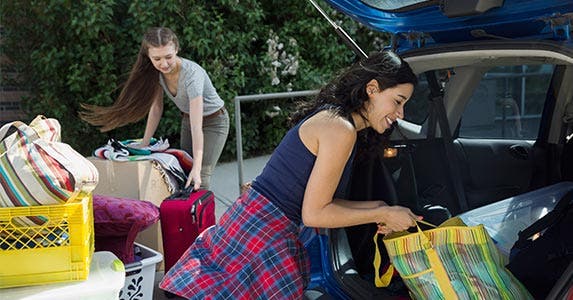 Dorm gear
Hero Images/Getty Images
Whether you're furnishing a dorm room, trying to get organized for school or making the most of a small living space, you'll find some healthy price cuts on very practical items in August.
Small personal items, such as hair dryers, curling irons, and small refrigerators and irons will be 20% to 30% off, says Butler.
And you'll spot similar deals on bins, hampers and organizational gear, he says.
You'll also find sheet sets in twin and full sizes in colors and patterns specifically designed for teens and 20-somethings, he says.
While many will be in the $50 to $80 range, others will be "value priced" — marked down a significant amount, Butler says. For example you'll find bed sets that were originally $75 cut to $30.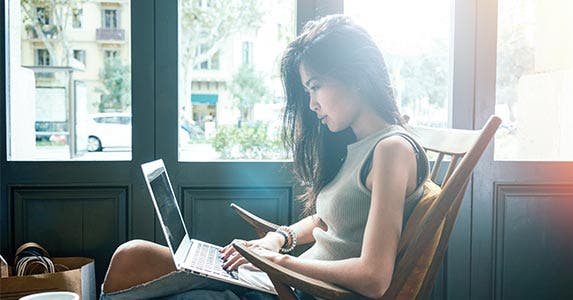 Laptops
LOFTFLOW/Getty Images
When it comes to August laptop markdowns, "they're not deep discounts, but they're usually enough to make it worth your while" to buy now, says Butler.
Look for retailers to have one or 2 laptops in each category marked down about 25%, he says.
Another bit of good news: "A lot of times when laptops are on sale, accessories are on sale," says Quist. Or you may see bundles, where cases or sleeves are included.
RATE SEARCH: Looking for an account with a higher yield? Check out CD rates at Bankrate.com today!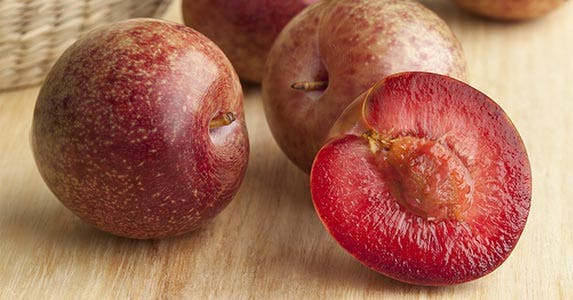 Plums and pluots
© picturepartners/Shutterstock.com
In the produce department, plums "are the go-to stone fruit of August," says Chris Romano, senior global coordinator for produce and floral for Whole Foods Market.
In a family that includes apricots, cherries and peaches, plums have "a later season," says Romano. And they'll be hitting their peak harvest this month, with prices dropping to about $2 a pound, he says.
Pluots — a cross between a plum and an apricot — are also having a moment this month. While prices are in line with plums, you'll see some slashed an additional 25% to 30%, he says.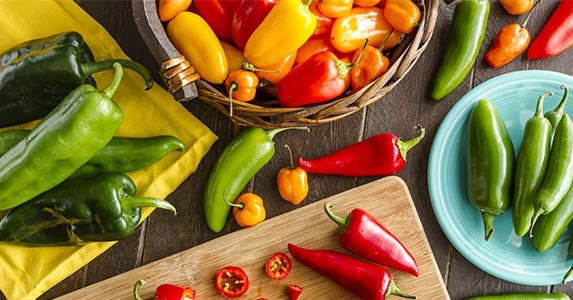 Peppers
© Teri Virbickis/Shutterstock.com
Whether you like them hot or sweet, they're on sale this month.
"August is the month for peppers," says Romano. "They can stand the heat."
And while off-season prices climb to $2 to $3 a pound for sweet bell peppers, or hot habaneros, jalapeños and serranos, this month they all drop to about $1.50 a pound, he says.
It's also "a great time for the fuller-sized, milder hot peppers" such as the poblanos and Anaheims, says Romano. They'll be "very inexpensive this month — $1 a pound," he says. And "they're great to use, great to grill."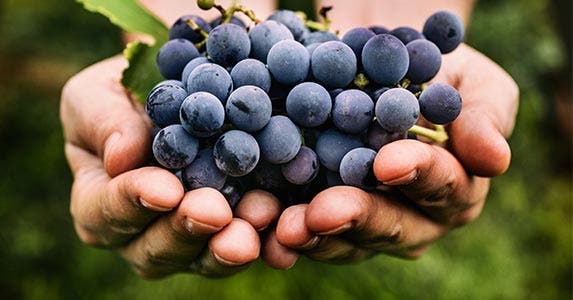 Grapes
© mythja/Shutterstock.com
August kicks off California's grape harvest. So "there will be a lot of promotions on grapes, and a lot of varietals start showing up" in stores, markets and farm stands, says Romano.
One he recommends: a green grape so sweet it's dubbed "cotton candy."
While off-season prices on grapes are about $3 to $4 a pound, they fell to $2 to $2.50 at the start of summer, he says. And by August, they'll drop another 50 cents to $1 per pound.
No matter which ones you select — red, green or black — grapes are "super great" this month, says Romano. "They love hot weather."

More On Shopping For Bargains: