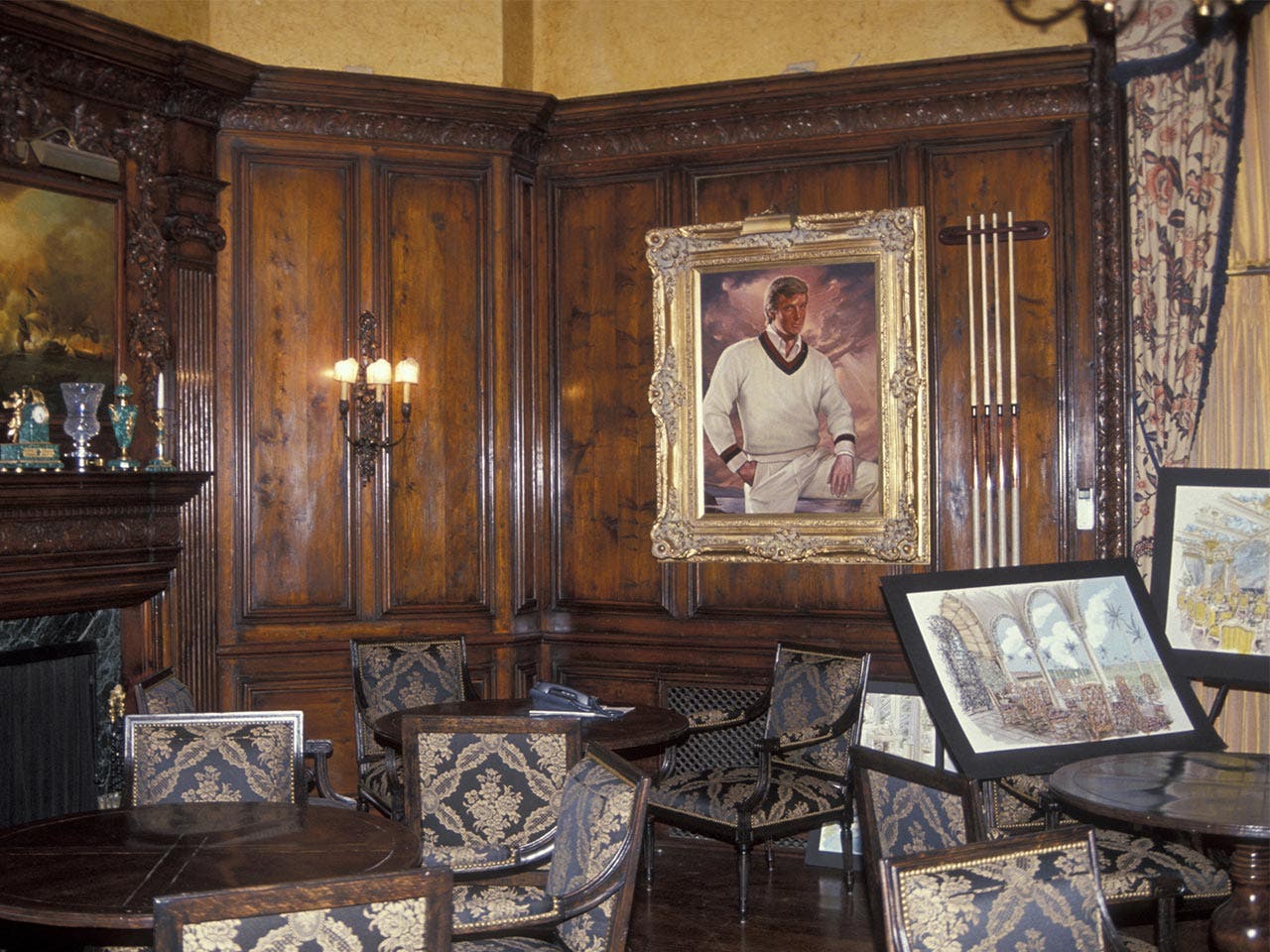 Secrets of Mar-a-Lago
Mar-A-Lago, President Donald Trump's Palm Beach, Florida, estate and country club, was completed in 1927 as the 110,000-square-foot winter retreat of the Post cereal heiress Marjorie Merriweather Post and her husband, financier E.F. Hutton.
Trump bought the property in 1985 and used it as a private residence for 10 years before converting it into a club. We uncover some little-known facts about the exclusive, members-only estate.
RATE SEARCH: Ready to buy your own special place? Shop today for a mortgage.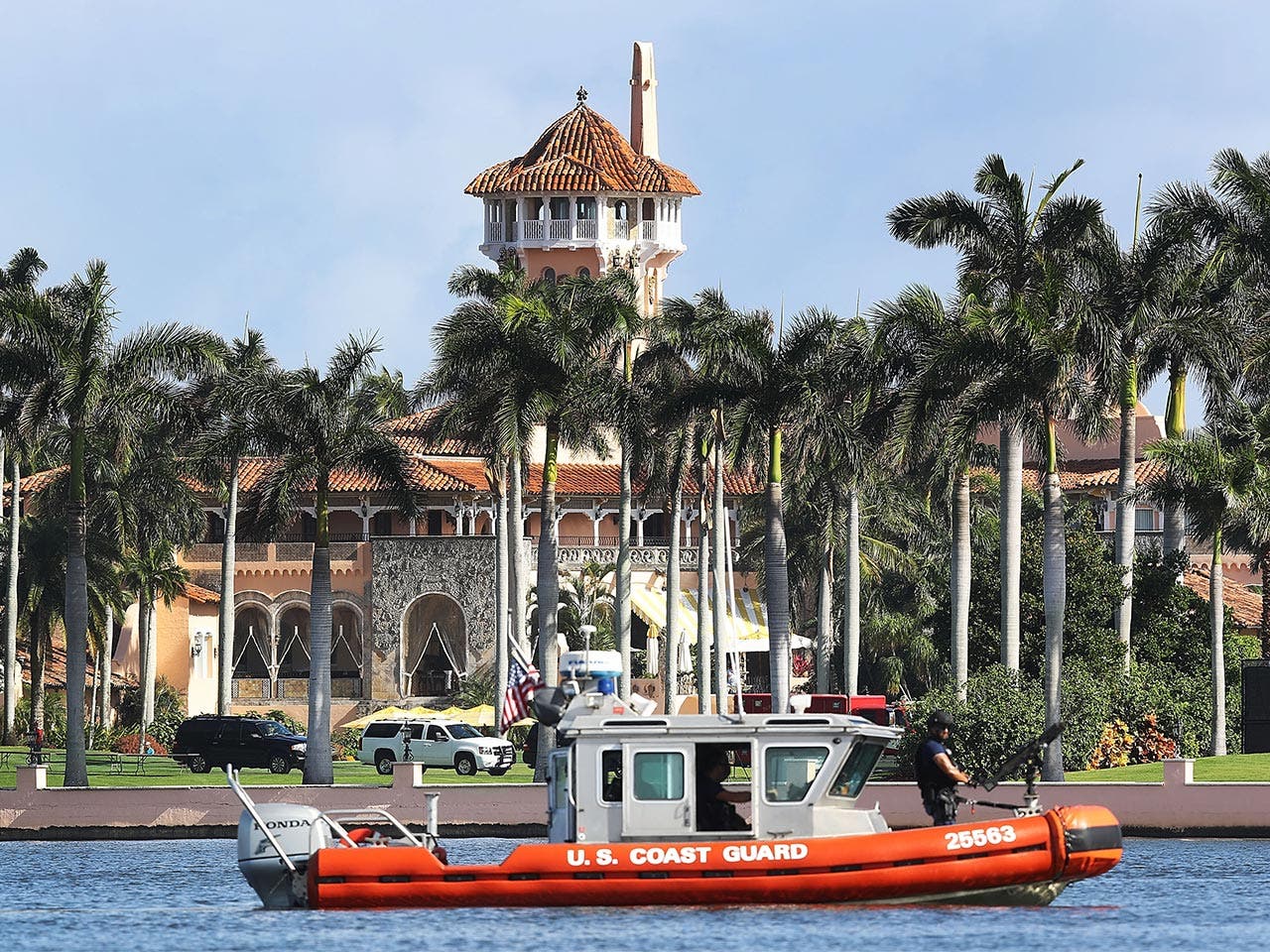 The name says it all
Joe Raedle/Getty Images
Post personally chose the name "Mar-a-Lago," which is Spanish for "sea to lake." The 17-acre site stretches between the Atlantic Ocean and Lake Worth on the island of Palm Beach.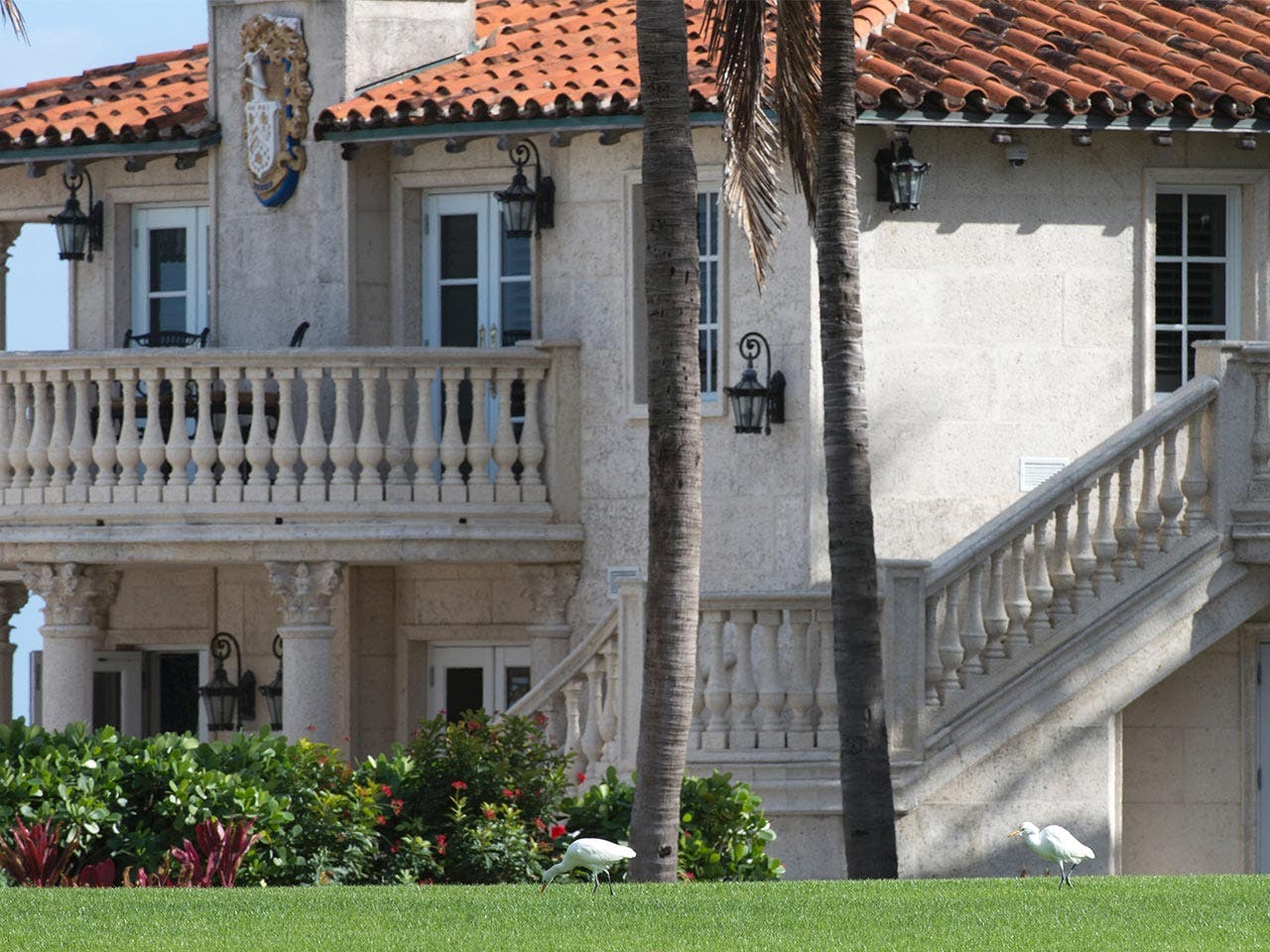 Trump bought it relatively cheaply
DON EMMERT/Getty Images
The home originally cost $8 million to build in the 1920s. Trump purchased what was then deemed a "white elephant" for not much more than that in 1985. Estimates of his purchase price range from $8 million to $15 million.
RATE SEARCH: Find your best mortgage deal today.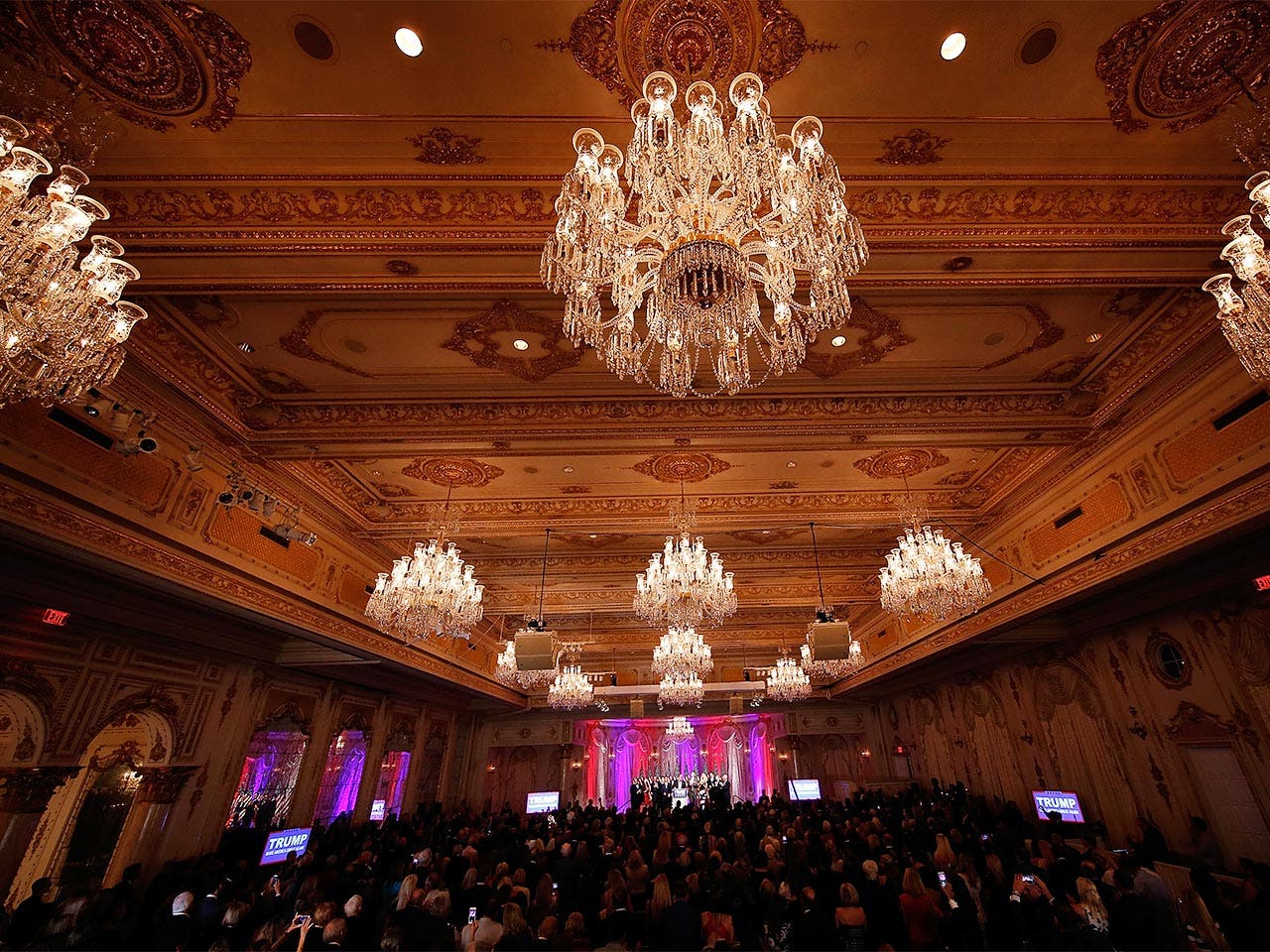 It was intended as a 'Winter White House'
Win McNamee/Getty Images
Post died in 1973, and the estate was given to the U.S. government for possible use as a "Winter White House" or a diplomatic retreat. The plan was scuttled at the time due to the high cost of maintaining the property.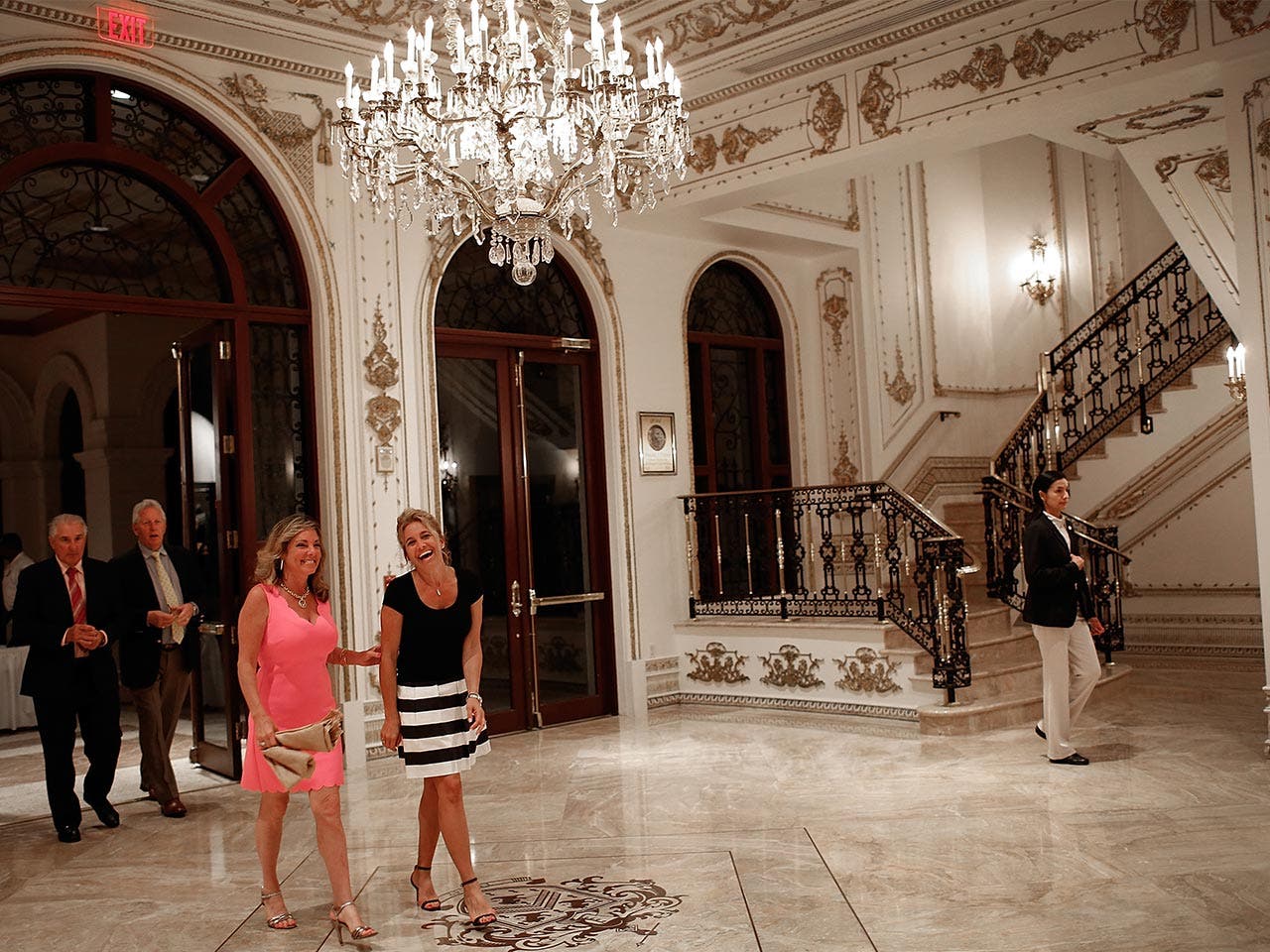 One ballroom is not enough
Win McNamee/Getty Images
Trump refurbished the original Gold and White Ballroom and added a second ballroom, naming it after himself. He celebrated the opening of the 20,000-square-foot Donald J. Trump Ballroom, embellished in 24-karat-gold, in January 2005. The first major event hosted there was his wedding to current wife Melania Knauss.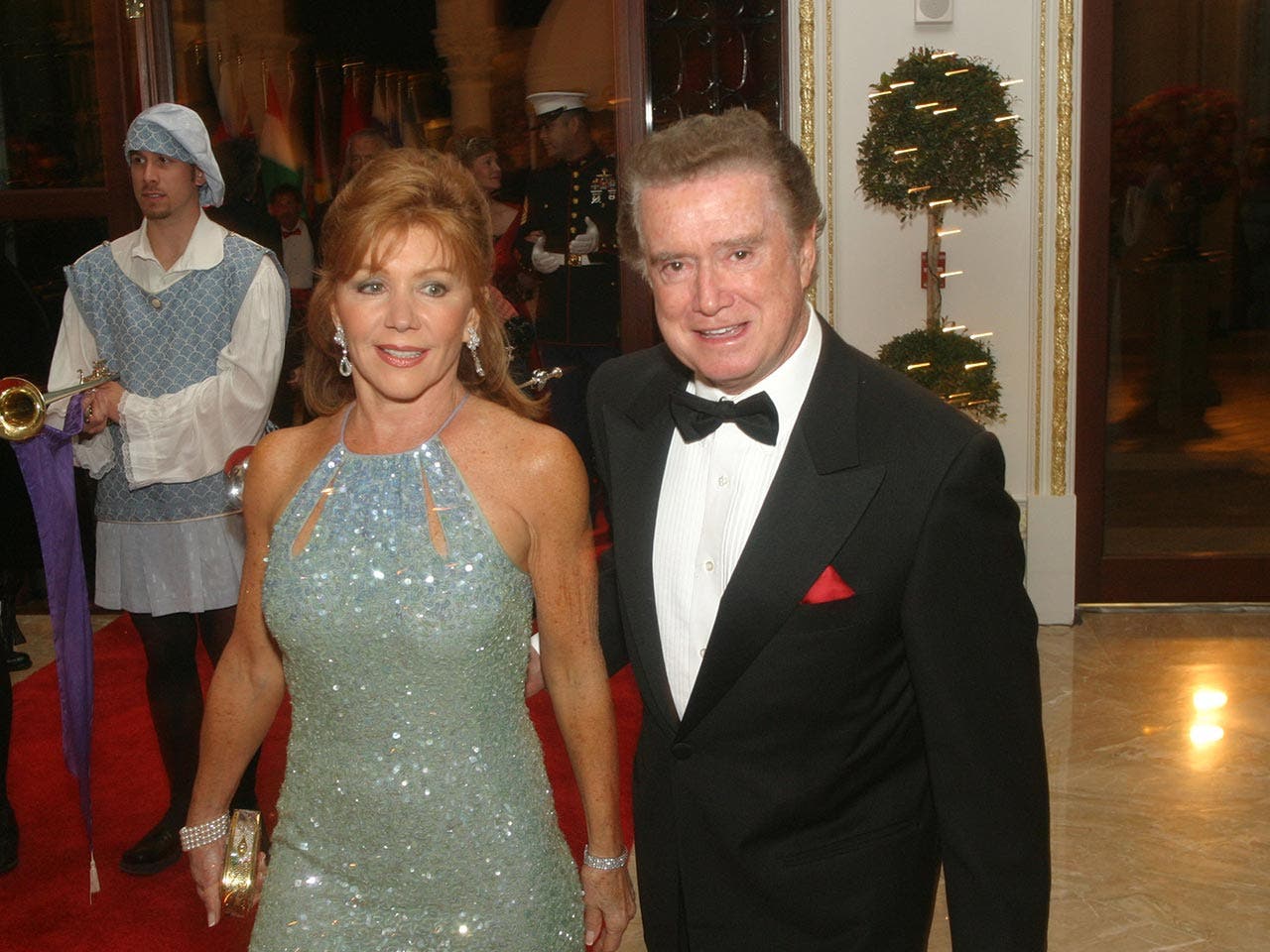 Guess who slept here?
CAPEHART/Getty Images
In what Trump has described as a "big deal," Michael Jackson and Lisa Marie Presley spent their honeymoon at Mar-a-Lago, following their 1994 wedding in the Dominican Republic.
Mar-a-Lago's other famous guests have included Bill and Hillary Clinton, Britain's Prince Charles, TV journalist Barbara Walters and crooner Tony Bennett, according to Florida Design Magazine.
RATE SEARCH: Planning a wedding? Compare rates on personal loans.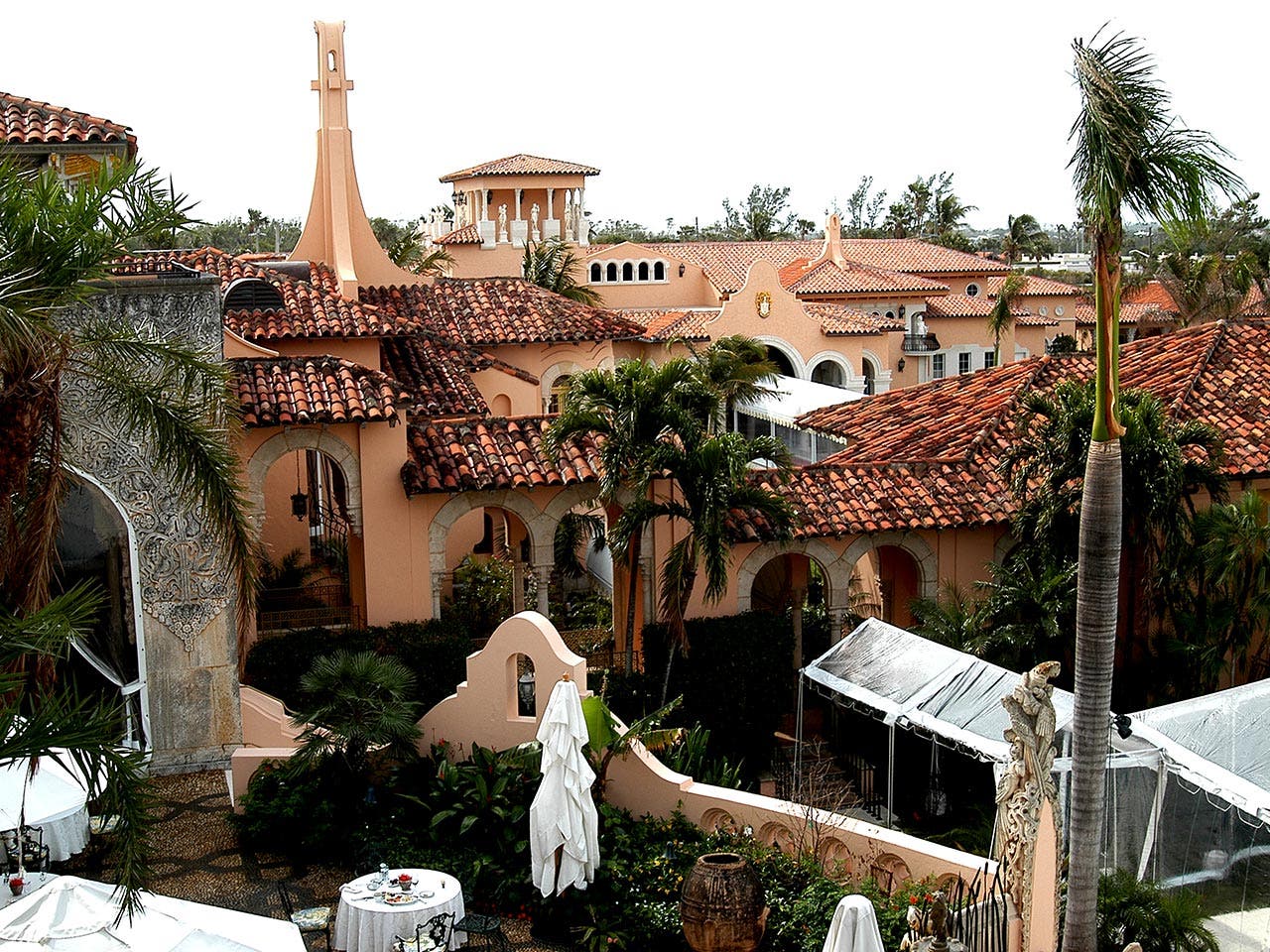 Membership has its price
Davidoff Studios Photography/Getty Images
Mar-a-Lago costs a reported $200,000 to join and $14,000 in annual dues if you want to rub shoulders with the rich, famous and powerful. The number of members is limited to 500.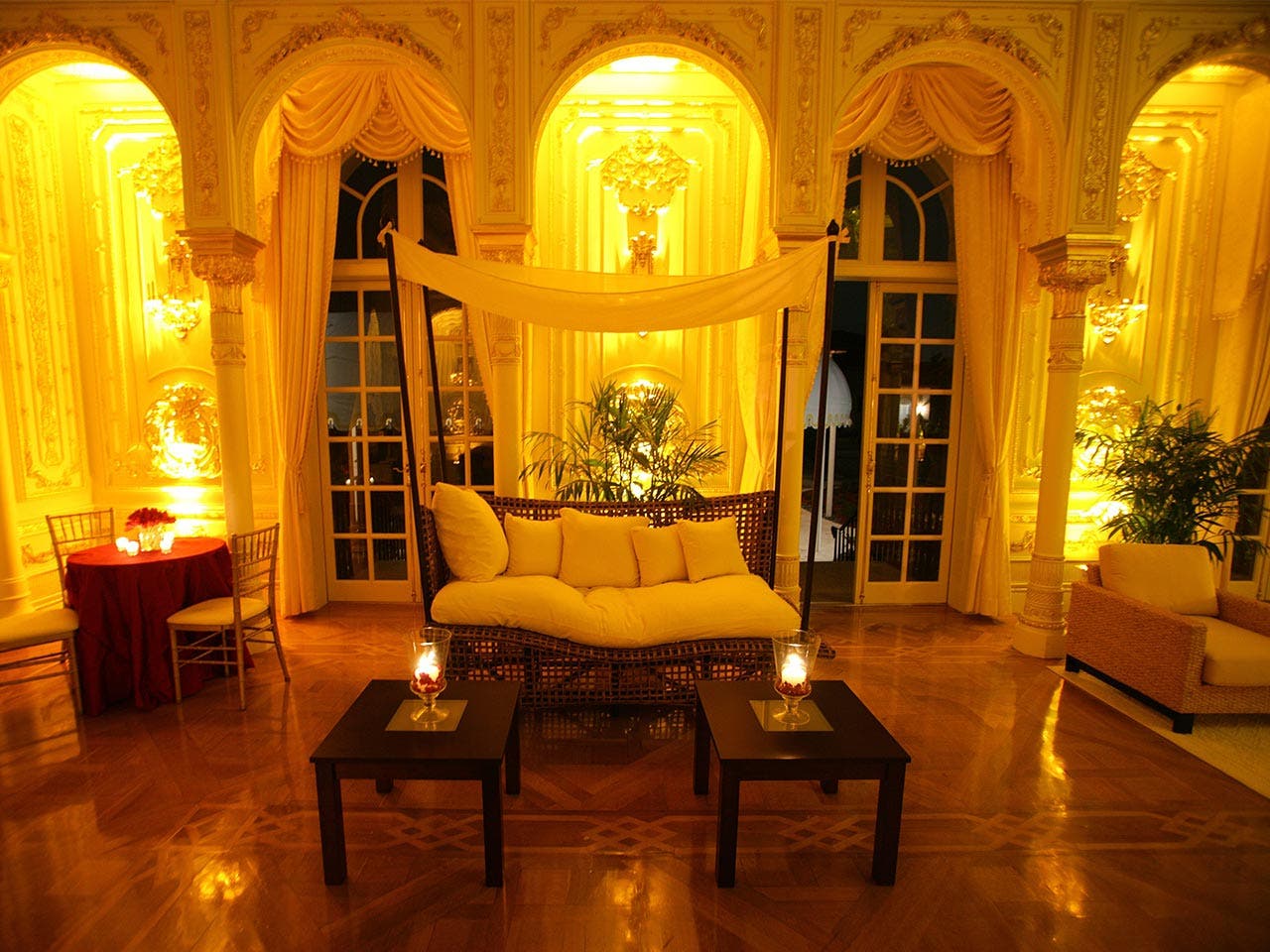 Embellished elegance
Carlo Allegri/Getty Images
Marion Sims Wyeth was the architect for the home, but interior designer Joseph Urban is responsible for embellishing it with ancient Portuguese tile and gold and silver leaf in nearly every room. The home originally had 58 bedrooms and 33 bathrooms, including Post's own pink marble bath, which was large enough to serve as an office and dressing room.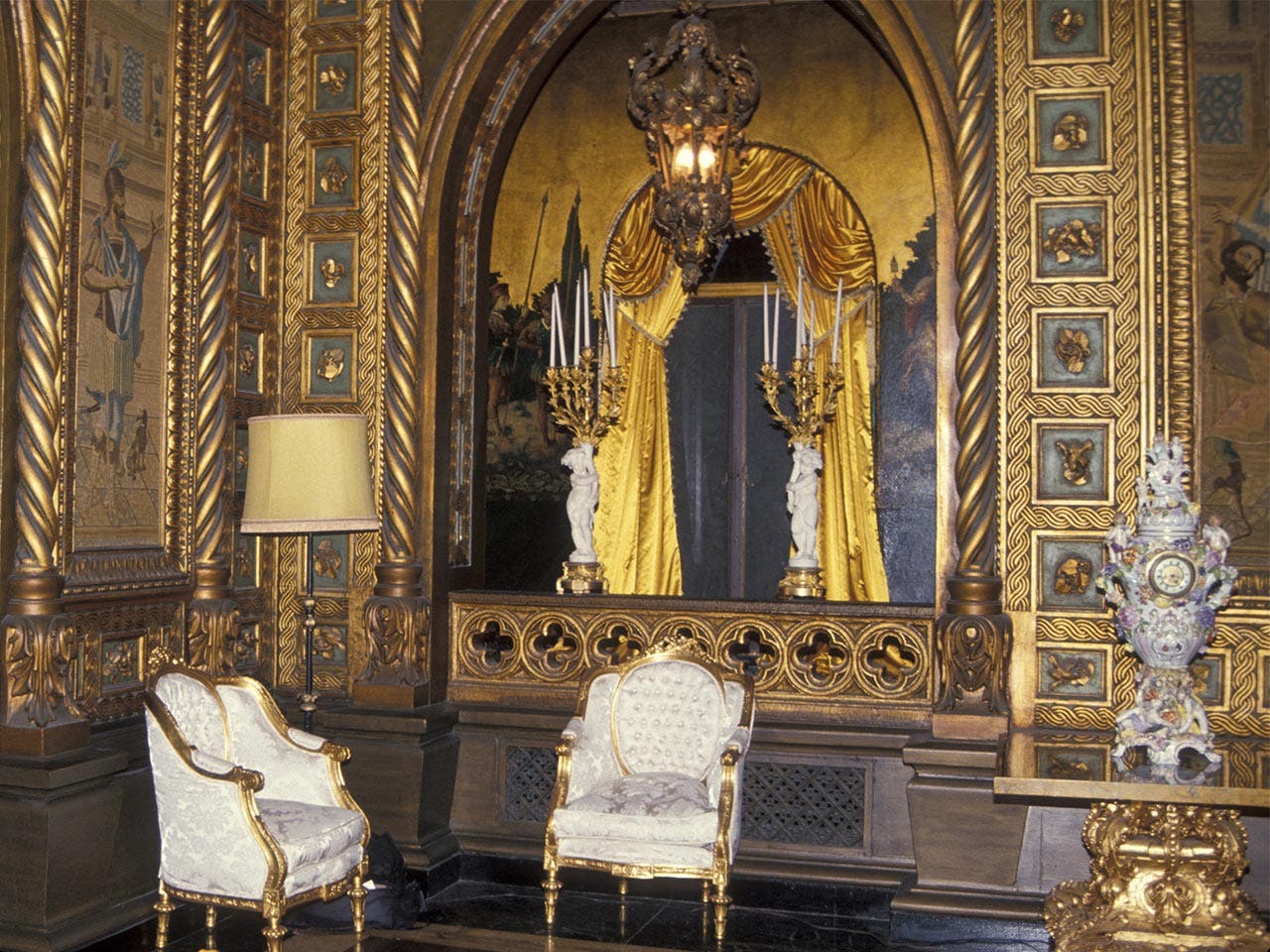 Never too much gold
Ron Galella, Ltd./Getty Images
Workers on the original home reportedly used up the country's supply of gold leaf just on the living room, with its 42-foot gilded ceilings.
RATE SEARCH: Your wallet could use a little gold — or platinum or even a black card. Shop for a premium credit card.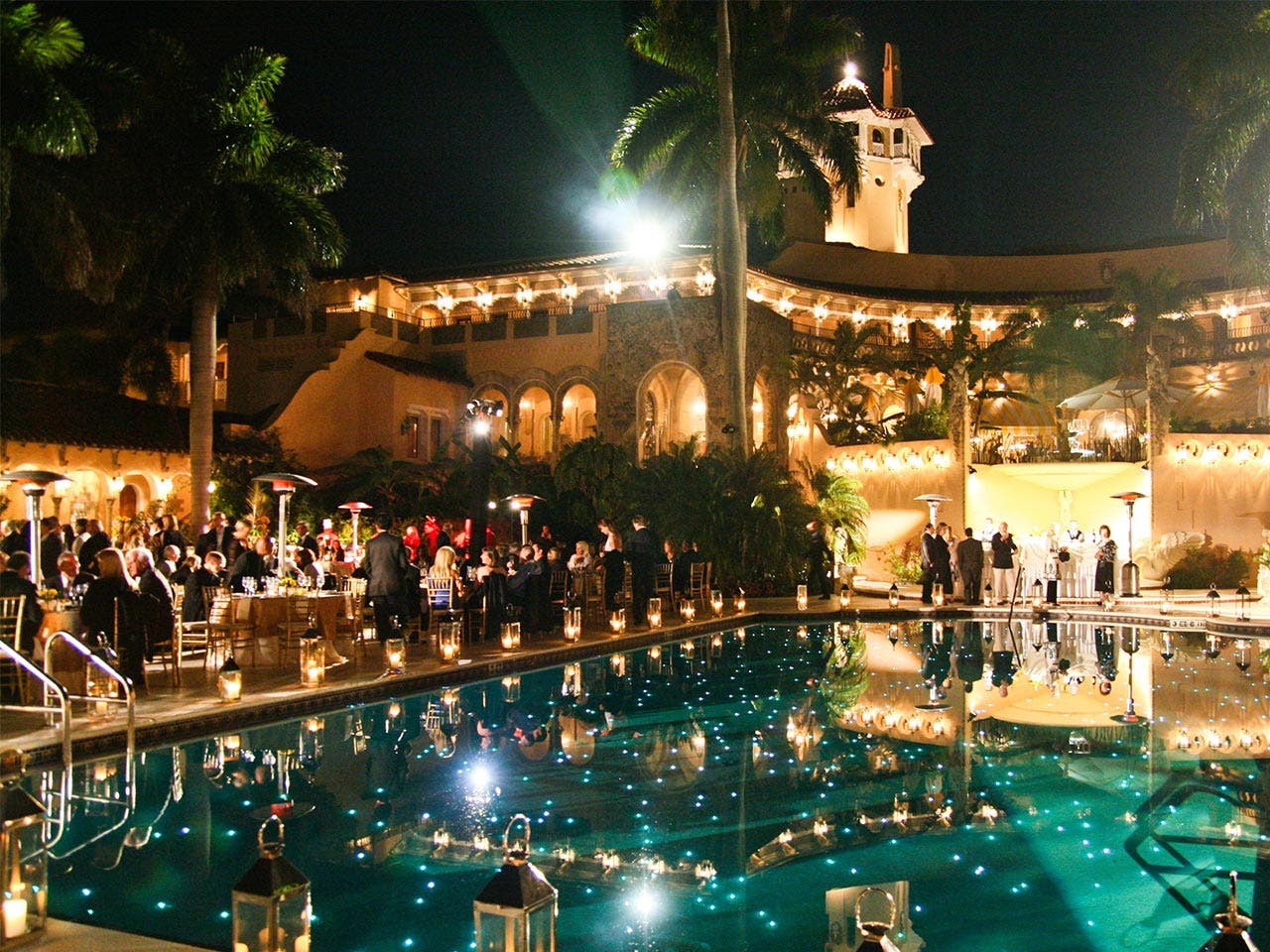 A sanctuary in silver
Lucien Capehart/Getty Images
Post's daughter, who became famous as the actress Dina Merrill, slept in a bedroom with a silver-leaf canopy bed, the same room later used by Trump's daughter Ivanka.
In 1932, after aviator Charles Lindbergh's baby was kidnapped, Post stationed a guard outside the bedroom to protect her daughter.