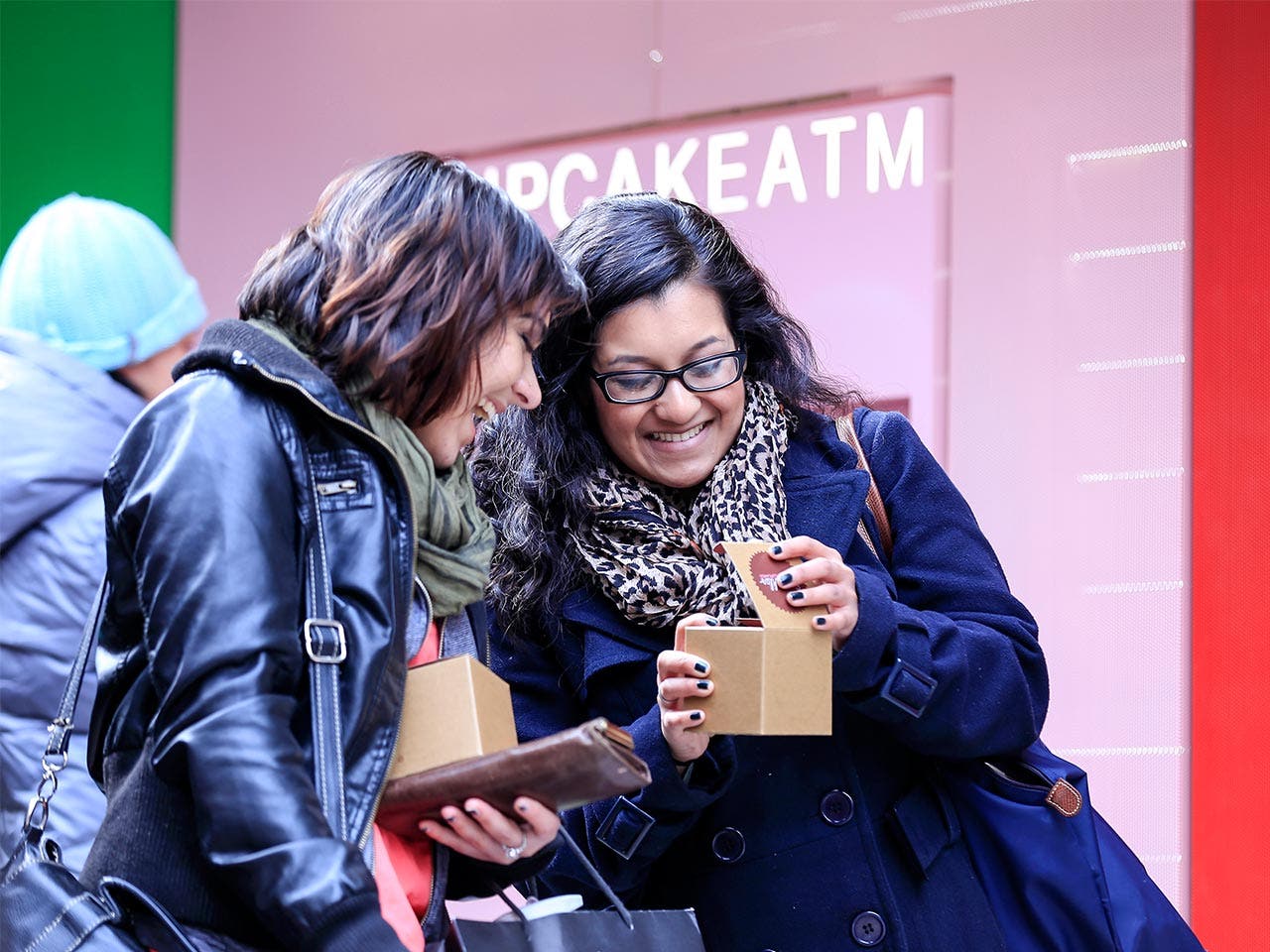 8 novel ATMs for cash, cupcakes and more
Getting cash from the ATM is a fairly mundane task, but these novel ATMs make the trip anything but ordinary. And it's not just cash you'll receive. Caviar, cupcakes and gold are also on the list. Here are eight ATMs that will surprise you.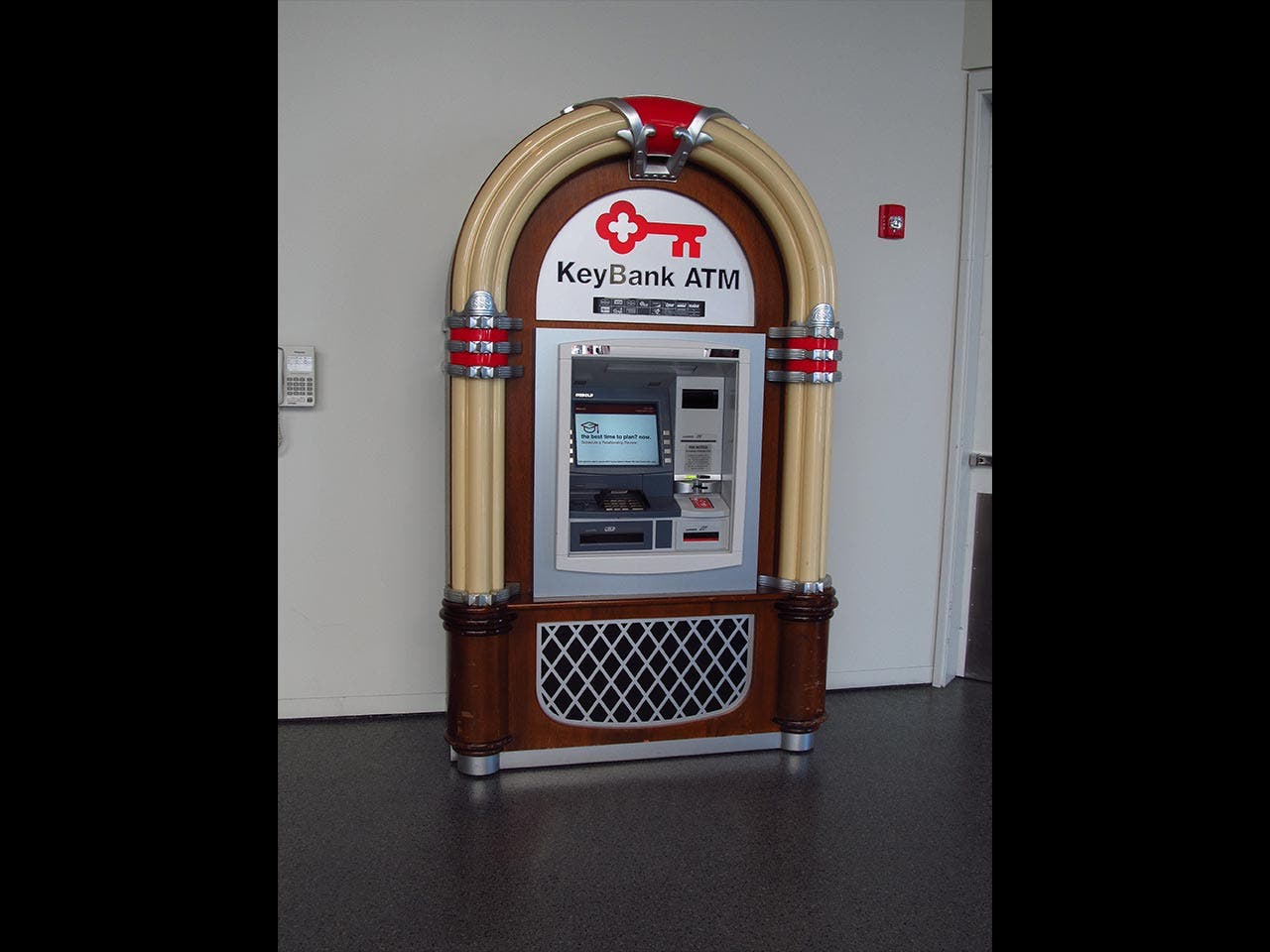 Rock and Roll Hall of Fame
ihopethisnamecounts/Flickr
Cleveland
Music is what the Rock and Roll Hall of Fame is all about, so it's fitting that the KeyBank ATM would look like a 1950s-style jukebox.
Golden Nugget Hotel and Casino
Youtube
Las Vegas
Need some gold? The GOLD to go ATM dispenses gold bars or coins for the current price of the precious metal.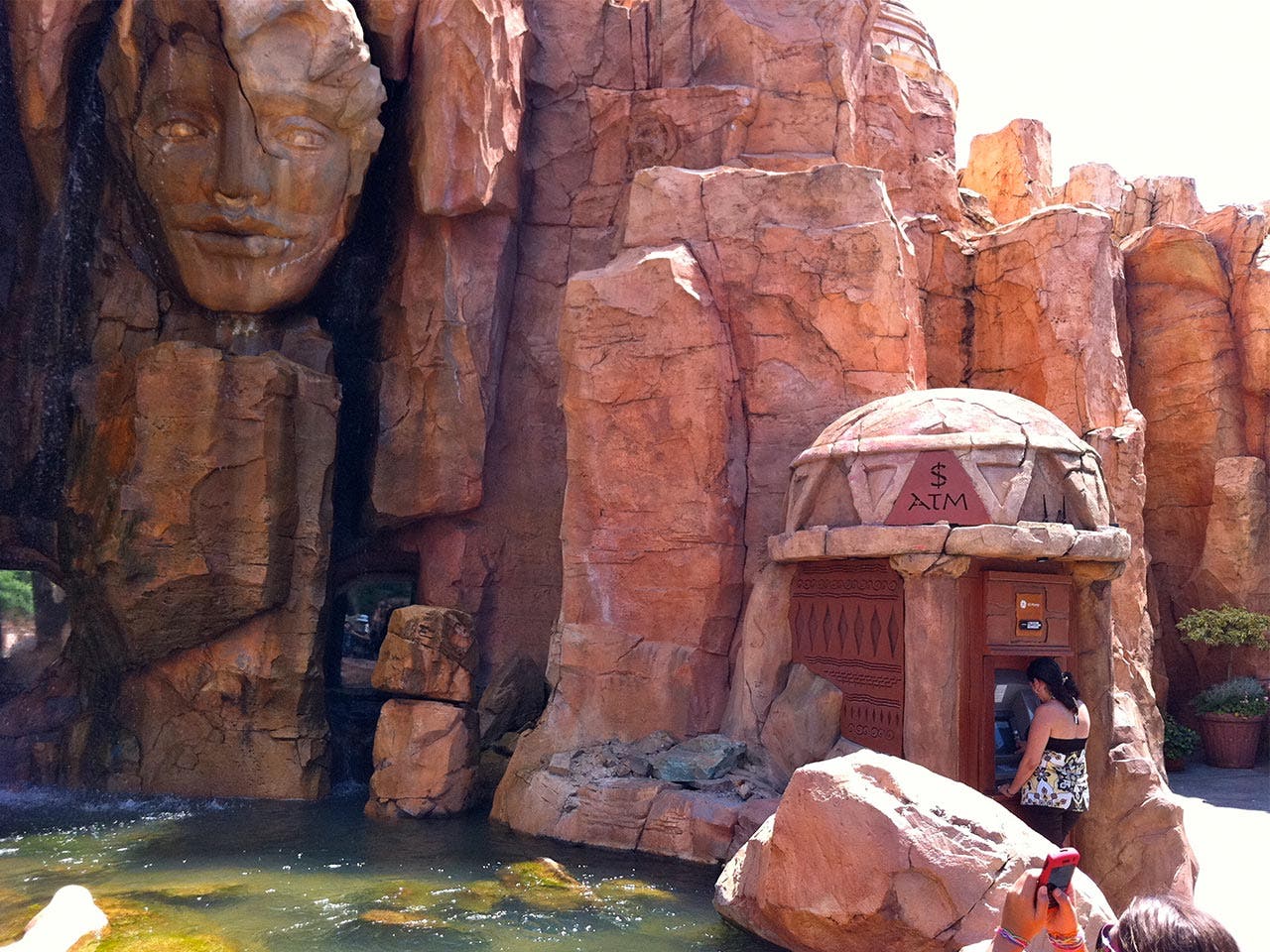 Universal Studios
Josh Clark/Flickr
Orlando, Florida
While wandering around Poseidon's Fury at Islands of Adventure, you'll find this ancient ruin ATM.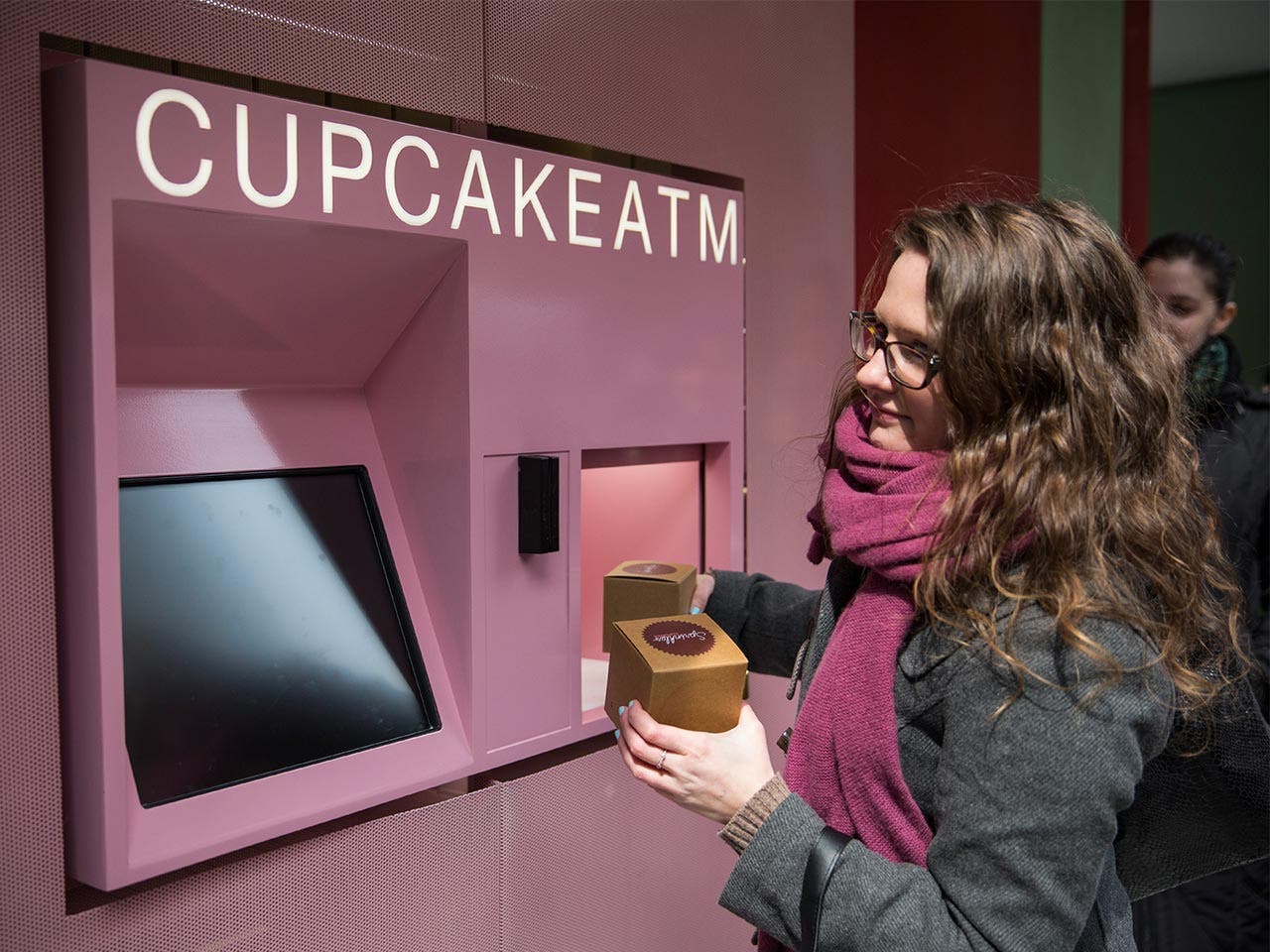 Sprinkles Cupcakes
Andrew Burton /Getty Images
Beverly Hills, California
Get cupcakes and other freshly baked goodies from the Sprinkles Cupcakes ATM.
Beverly Hills Caviar
Youtube
Canoga Park, California
You don't need a five-star restaurant to eat caviar. Instead, visit the Beverly Hills Caviar ATM at the Westfield Topanga Mall in Canoga Park.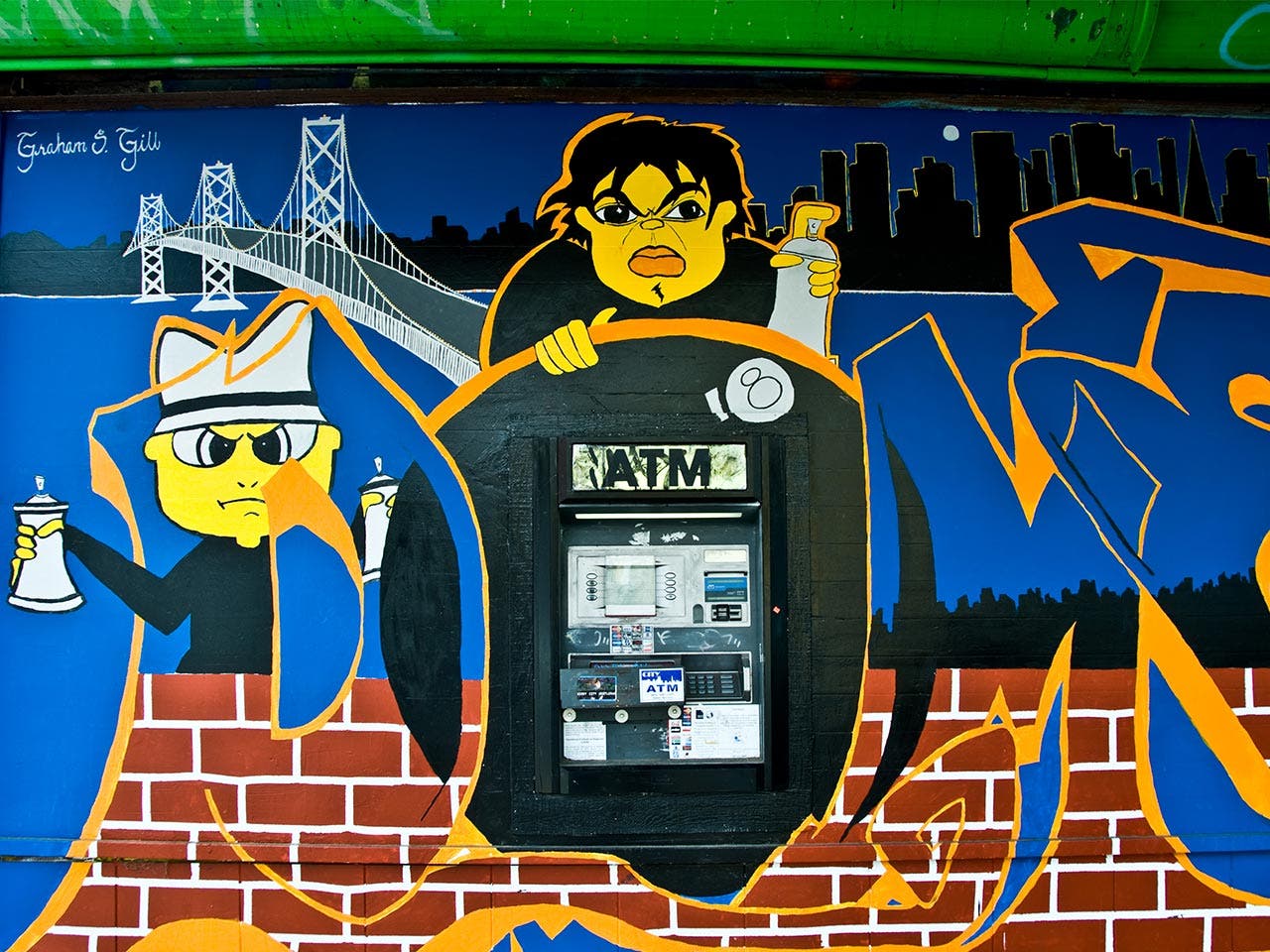 Haight Street
Tony Fischer/Flickr
San Francisco
Who said ATMs can't be art? This is a public mural ATM on Haight Street in San Francisco. It was created by artist Graham O. Gill.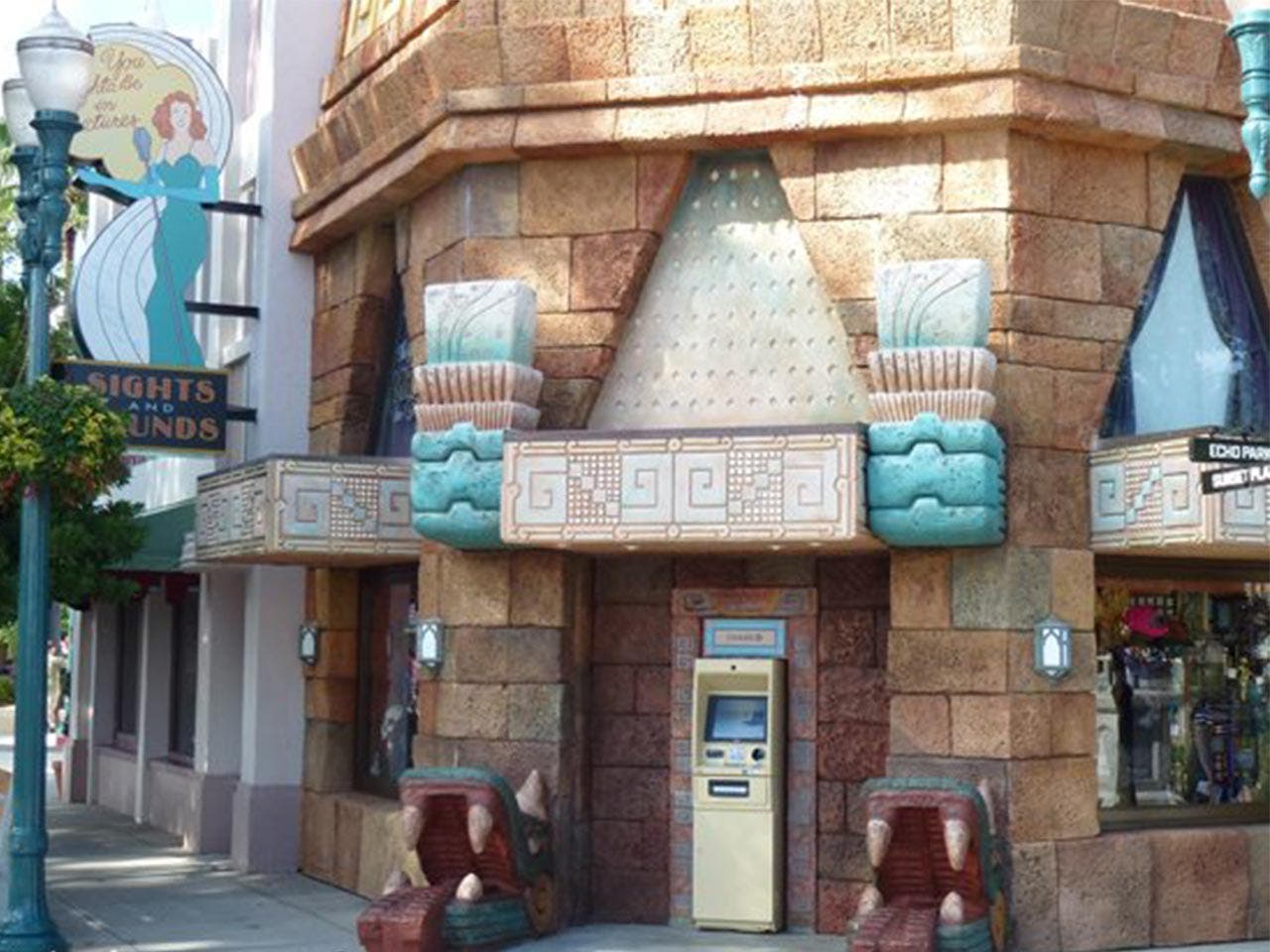 Disney's Hollywood Studios
Courtesy of Yesterland
Orlando, Florida
With a Mesoamerican facade, the Chase ATM at Echo Lake in Disney's Hollywood Studios is certainly one of a kind.
McDonald's
Youtube
Boston
During a one-day promotion spotlighting its new single-patty Mac Jr., McDonald's let patrons of its Kenmore Square branch get their Big Macs from an ATM, free.