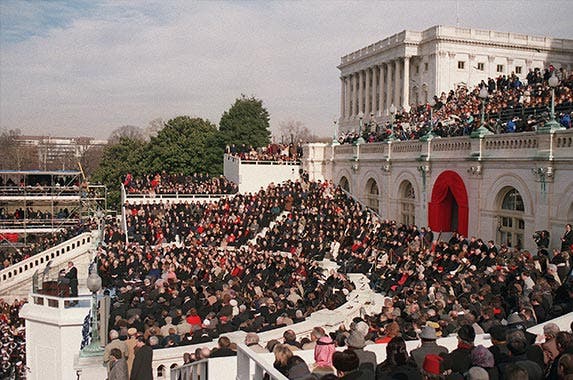 Inauguration Day is known for being a spectacle, as well as a prominent moment in American history. Between star-studded performances and moving speeches, the inauguration ceremony and ball garners attention from around the world.
You probably know the basics of the elaborate event, but here are some facts you likely didn't know about the presidential inauguration.
RATE SEARCH: Shop today for the best credit cards for you at Bankrate.com.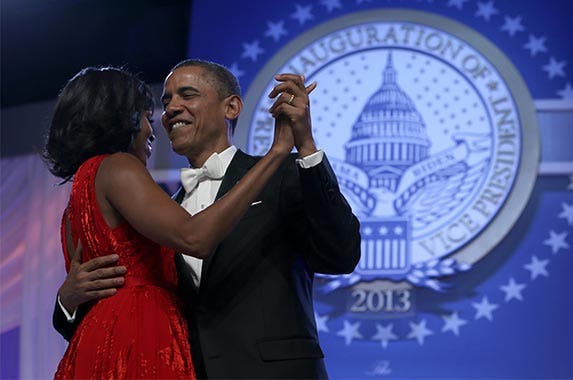 You pay for the party
Alex Wong/Getty Images
Swearing in the next president is going to cost taxpayers.
This year's inauguration ultimately will cost an estimated $175-$200 million, according to the Washington Post. Who foots the majority of the bill? Taxpayers. While roughly $70 million reportedly will come from private donations, the rest will be paid for by taxpayers.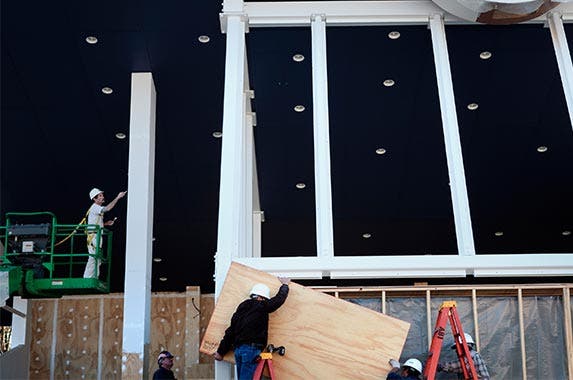 Ceremony tickets are free
Brendan Smialowski/Getty Images
While the inauguration swearing in ceremony is an important moment in history, tickets are free. Tickets to the ceremony are given out in person at your congressperson's office roughly a week before the event, so beware of scammers trying to sell you tickets online.
Tickets are required to watch the ceremony from a platform, but there will be screens and speakers along the National Mall screening the ceremony as well.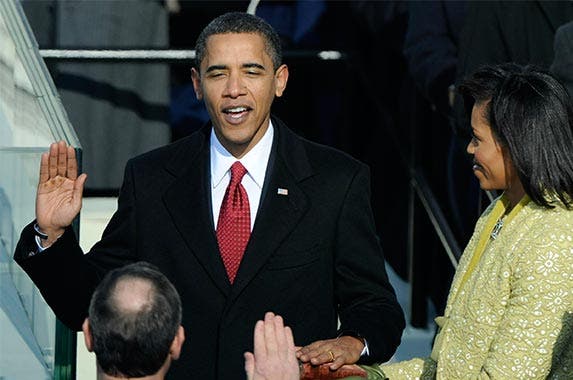 The inauguration attracts millions
Andy Cross/Getty Images
The inauguration always garners massive crowds, and Barack Obama's swearing in ceremony was exceptionally popular. With more than a million people in attendance, Obama's 2009 inauguration was the largest attendance of any in U.S. history.
In fact, Obama's swearing in ceremony was the largest attendance of any event in the history of Washington D.C., according to the Joint Congressional Committee.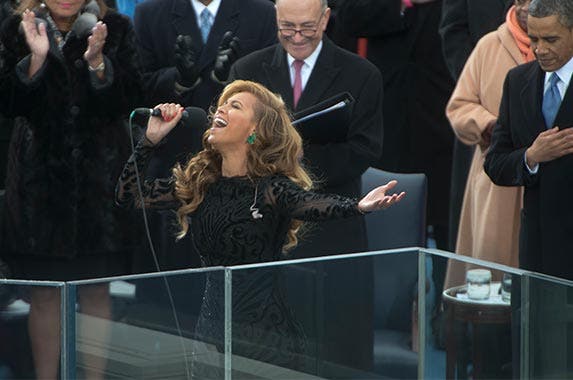 Inaugurations are star-studded events
The Washington Post/Getty Images
In the past, famous singers, musicians and performers have taken the stage at numerous inaugurations. Beyoncé and Yo-Yo Ma performed at Obama's inauguration ceremonies, Mickey Rooney performed at Franklin D. Roosevelt's in 1941, Barbra Streisand at George H.W.'s in 1989 and even Fleetwood Mac at Bill Clinton's in 1993.
Confirmed performers for president-elect Donald Trump's inauguration include The Rockettes and The Mormon Tabernacle Choir.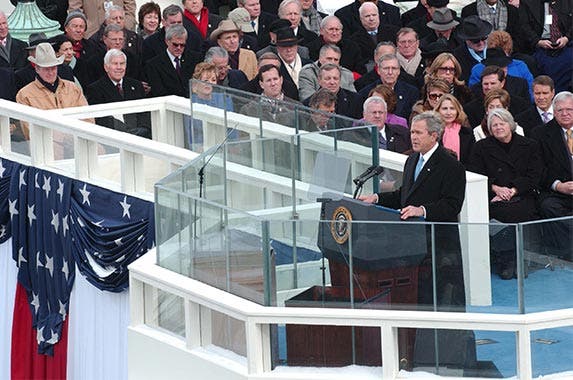 Speeches vary greatly in length
Scott J. Ferrell/Getty Images
Some U.S. presidents' inaugural addresses went on and on and … on. Other speeches seemed as long as a tweet. Inaugural speeches have varied greatly in length over the course of history.
George Washington delivered the shortest inaugural address, at 135 words, while the longest inaugural address on-record was reportedly given by William Henry Harrison in 1841, consisting of 8,445 words.
 The inauguration wasn't always in January
Visions of America/Getty Images
The presidential inauguration didn't always land on the first month of the year. Until 1937, Inauguration Day was held on March 4. However, the swearing-in ceremony was moved to January after technology advanced and votes were counted faster.
As a result, the 20th Amendment was ratified in 1933 to officially make Jan. 20 Inauguration Day.
RATE SEARCH: Shop Bankrate.com for the best high-yield CD rates.