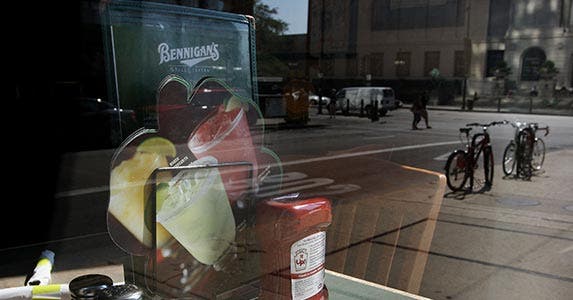 10 relic restaurants to hunt down
Who's up for a Bob's Big Boy double-decker? Or a rack of Tony Roma's baby back ribs? Or a slice of Howard Johnson's out-of-this-world strawberry pie?
Unfortunately, locating these formerly popular restaurant chains can prove problematic these days.
While some brands have endured for decades, the number of locations still open to the public has plummeted, whether through increased competition, corporate missteps, overseas expansion, dicey economic conditions, changing generational palates or all of the above.
"These are challenging brands and challenging times," says Darren Tristano, president of Technomic, a Chicago-based food industry consulting firm.
Might nostalgia alone save these classic American brands one day?
"As much as I'd like to think so, there aren't a lot of great examples where that has been the case, because the risk with these brands is very high," he says. "That said, with the right people, experience and dollars behind it, I think anything is possible."
If you're game, there's still time to grab a bite of history at these 10 restaurant relics.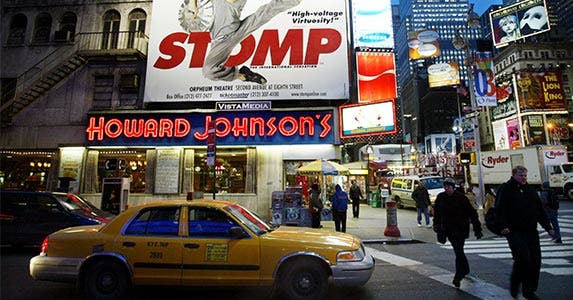 Howard Johnson's (Founded: 1925)
Mario Tama/Getty Images
Slogan: Go happy. Go HoJo.
For much of the 20th century, orange roofs along the highway didn't signal Howard Johnson lodging so much as one of its 1,000 restaurants. By the mid-1960s, sales at HoJo's, then America's largest restaurant chain, exceeded those of McDonalds, Burger King and KFC combined. Soon, there will be just one HoJo's restaurant, in Lake George, New York. 
What happened? Marriott acquired HoJo's in 1985, cut the restaurants free and the franchisees failed to thrive. "They really lost their way," says Tristano. "They became more and more outdated."
Prognosis: HoJo is no mo'.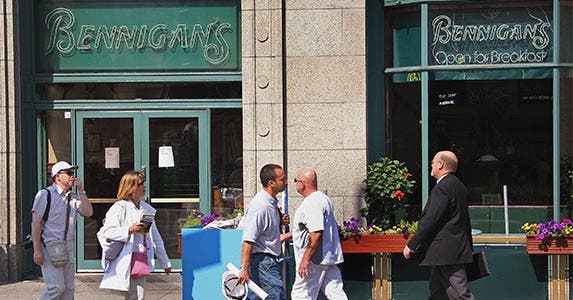 Bennigan's (Founded: 1976)
Scott Olson/Getty Images
Slogan: American fare, Irish hospitality
About a decade ago, Bennigan's boasted nearly 200 restaurants across America, says Tristano. Today, just 16 remain in 9 states, with a handful overseas.
"The Great Recession of 2007 absolutely tossed the casual-dining market," Tristano says. "Bennigan's was caught up in the theme, and as a result, they were one of the first ones to suffer." Chili's and T.G.I. Fridays would follow.
In July 2008, Bennigan's parent company, Metromedia Restaurant Group, filed for bankruptcy, closing 150 locations.
Prognosis: Reinvention is underway.
RATE SEARCH: Dine out often? Compare rewards credit cards and start earning today!
Kenny Rogers Roasters (Founded: 1991)
KRR International/Youtube
Slogan: We want you to be healthy!
The fast-food brainchild of "The Gambler" and former Kentucky Gov. John Y. Brown Jr. expanded to more than 150 locations worldwide until feathered competition from Boston Market and Chick-fil-A forced it into bankruptcy in 1998.
"They were co- and tri-branding with Miami Subs and Nathan's Hot Dogs, so they often had co-locations," Tristano notes.
Nathan's bought KRR, then sold it to Asian investors in 2008. The last domestic KRR closed in 2011, but Kenny's chicken remains popular overseas.
Prognosis: Here, they're toast.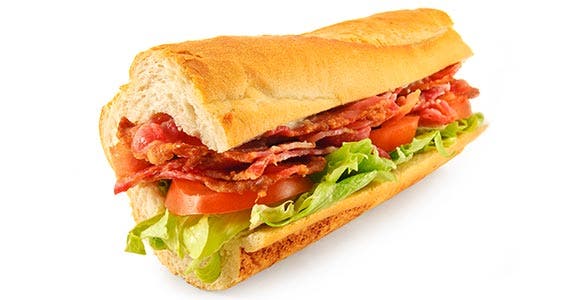 Blimpie (Founded: 1964)
© stocksolutions/Shutterstock.com
Slogan: America's sub shop
Three high school buddies from Hoboken, New Jersey, managed to hook the country on their blimp-shaped sub sandwich. But despite a successful takeoff, they were unable to rise above the competition. By 2011, they had sold to an investor and closed 1,114 of their 1,853 stores, according to Tristano.
"Blimpie is another example of a weaker brand that was really overtaken by Subway, as was Quiznos," says Tristano. "Now we see Jimmy John's, Firehouse Subs and Jersey Mike's really building across the U.S."
Prognosis: Grim.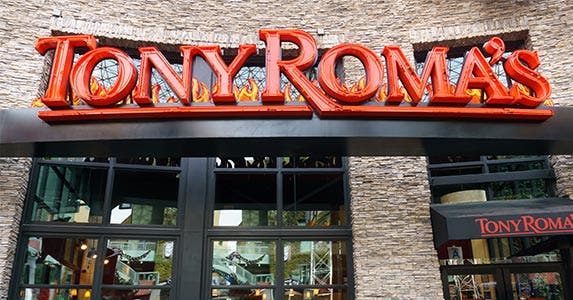 Tony Roma's (Founded: 1972)
© Ken Wolter/Shutterstock.com
Slogan: Legendary for ribs, famous for so much more!
No wonder you don't see Tony Roma's much anymore. Between 2001 and 2011, revenues fell by more than 70%. In 2005, the parent company filed for bankruptcy and dropped its domestic restaurant count from 162 to 46.
But spare the tears; Tony is doing just fine overseas, with more than 150 restaurants on 6 continents.
"Here, they've struggled and closed units just like other barbecue restaurant chains, but elsewhere, they're seen as an American brand," says Tristano.
Prognosis: Its new upscale TR Fire Grill concept could click with U.S. millennials.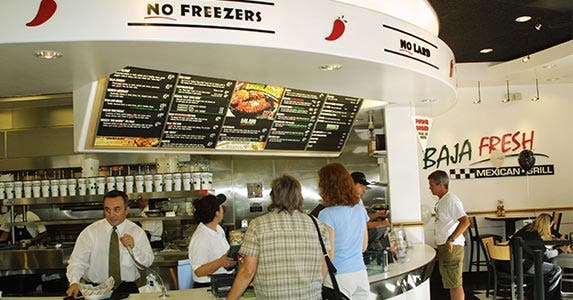 Baja Fresh (Founded: 1990)
Frederick M. Brown/Getty Images
Slogan: Eat well. Live fresh.
Tristano says this California-based, fast-casual Tex-Mex brand was poised for prominence until Chipotle emerged 3 years later to swipe the whole enchilada. The founders sold the 169-unit chain to Wendy's in 2002, but it has remained an also-ran ever since.
"Just as Subway has grown and Quiznos has failed, we see the same thing here, where some of the weaker players, regardless of the quality of their food and offering, have retreated back to become more regional," says Tristano.
Prognosis: Continued uphill battle.
RATE SEARCH: Have you found the home of your dreams? Compare mortgage rates at Bankrate.com today!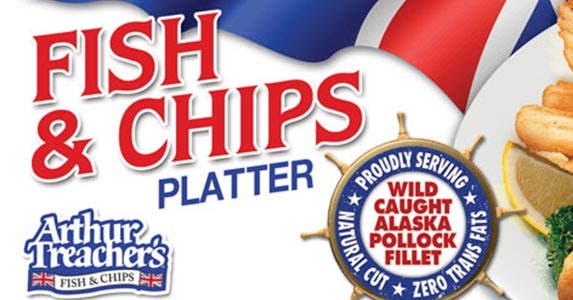 Arthur Treacher's Fish & Chips (Founded: 1969)
Courtesy of Arthur Treacher's Fish & Chips
Slogan: We are something else!
At its peak in the 1970s, Arthur Treacher's served British-style cod fillets and chips at more than 800 U.S. locations. Today, just 7 stores remain. Tristano says 2 factors figured into Treacher's demise.
"In the U.K., fish and chips are huge; in the U.S., we're still burgers and pizza," he says. "And because they really serve 2 demographic groups — little old ladies and the African-American consumer — there simply has not been a lot of growth in fish and chips."
Prognosis: Belly up.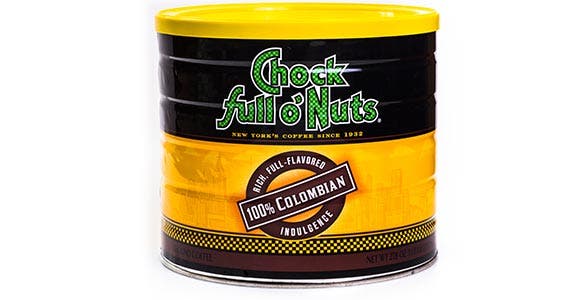 Chock Full O' Nuts (Founded: 1932)
© littleny/Shutterstock.com
Slogan: The heavenly coffee
The colorful back story of New York's first coffee shop, including the enlistment of Brooklyn Dodgers baseball great Jackie Robinson as vice president, couldn't buffer the company from the Starbucks revolution. As a result, its cafes have declined from about 80 outlets to 10.
"That's a brand that's going to appeal to the more traditional baby boomer; traditional coffee versus specialty coffee," says Tristano. "But because there has been so much growth there, it's hard to lose shares in the coffee market."
Prognosis: Time will tell if nostalgia will sell.
York Steak House (Founded: 1966)
HinixxH/Youtube
Slogan: Think steak. Think York.
If you frequented a suburban mall in the 1970s, chances are you succumbed to one of York's 200 or so cafeteria-style steakhouses from Texas to Maine. Today, you'll have to travel to the now-defunct Westland Mall in Columbus, Ohio, to visit the lone survivor.
What did them in? Sagging sales prompted cereal giant General Mills, which bought the restaurant chain in 1977, to shut most of them down in 1989.
Prognosis: Fuhgeddaboutit.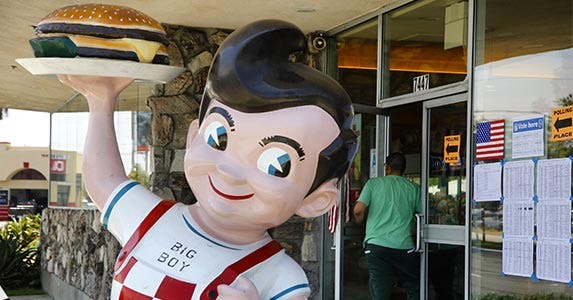 Bob's Big Boy (Founded: 1936)
Mark Boster/Getty Images
Slogan: Home of the Big Boy
It can prove problematic to grab one of those Big Boy double-deckers these days, after a 2000 bankruptcy cut the 400-plus Big Boys nationwide down to 140. What's more, most of those now go by other names, including Abdow's and Shoney's.
"Big Boy hasn't expanded like Bob Evans and others in the family-style market," says Tristano. "But there are quite a few Big Boys owned and operated separately in Japan."
Prognosis: Niche survival, at best.