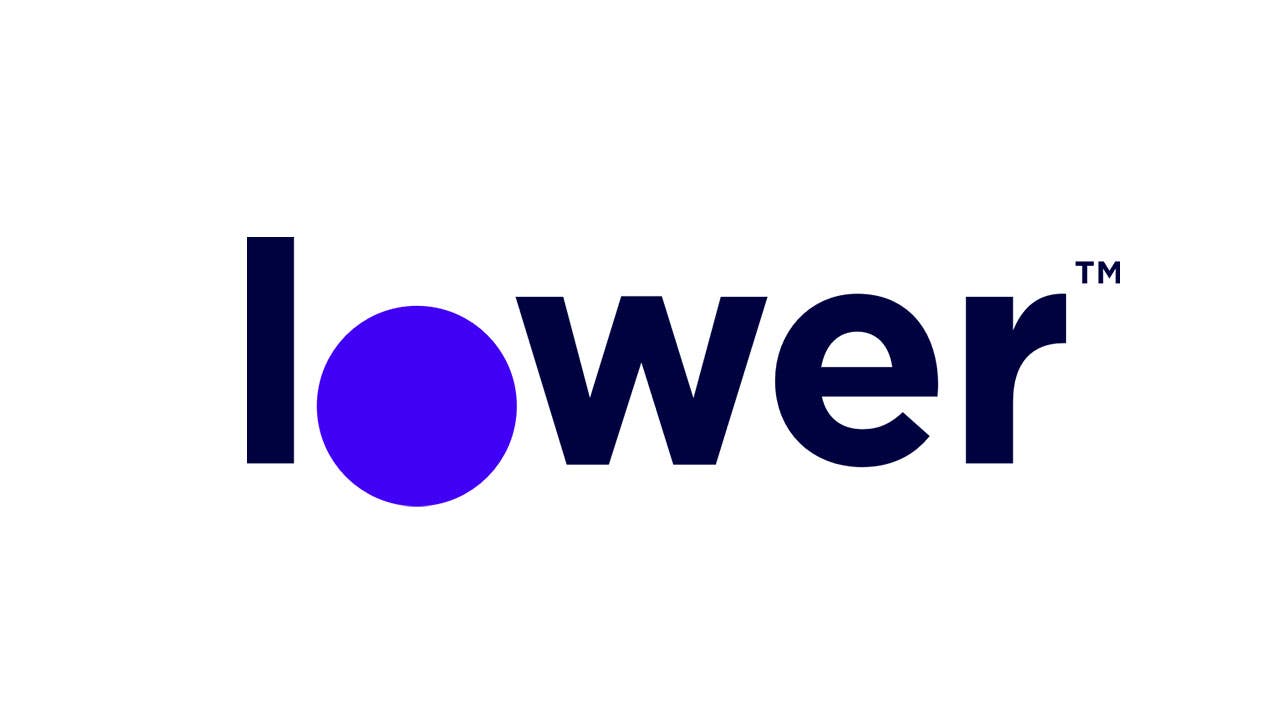 Founded in December 2018 and headquartered in New Albany, Ohio, Lower offers mortgages, refinance loans and home equity lines of credit (HELOCs).
Borrowers can get up to $350,000 with a HELOC, with the potential of getting more than what other home equity lenders might offer.
Lower, which is named for its lower loan rates, uses artificial intelligence (AI) to analyze thousands of closed loans and peer data points to make sure you get the best possible loan terms. The lender also makes it a priority to provide service any time, day or night.
Lender snapshot
If you need a low-cost HELOC with a smooth application process and a lot of flexibility, Lower may be an excellent choice. Here are some highlights to know:
Offers HELOCs ranging from $15,000 to $300,000
Requires a minimum FICO credit score of 620
Allows a combined loan-to-value (CLTV) ratio of up to 95 percent
Offers variable- and fixed-rate repayment terms
The only lender fee is an origination fee of 1 percent
View home equity rates
Tap into the value you have in your home to get the funds you need.
Pros and cons
Lower provides a lot for consumers to like, but no lender is perfect. Here are benefits and drawbacks to know before you apply.
Pros
Competitive interest rates: As of late May 2019, the average HELOC rate is 6.13 percent. With Lower, however, rates start at 5.75 percent APR. What's more, you can choose between a fixed or variable interest rate, giving you more control over your future monthly payments.
Light on costs: Lower only charges one fee: a 1-percent origination fee. That said, consumers may need to cover the cost of an appraisal and title-related expenses. As a Lower customer, you'll also get all future HELOCs and mortgage refinance loans without any lender fees.
Borrowing flexibility: It's common for HELOC lenders to allow a CLTV of up to 80 percent. But with Lower, you can borrow up to 95 percent of your home's value between your first mortgage and the lender's HELOC.
Easy application process: Lower has a conversational online application (It starts with "Hey, what's your name" and when asking for your phone number, they prompt you buy saying, "How about those digits"), which could make it easier for people who don't often deal with home equity-related terms.
Cons
No home equity loan: If you would prefer a fixed-rate home equity loan over a revolving HELOC, you'll need to work with a different lender.
No in-person service: Lower provides customer service via text, email and phone, but doesn't have any physical branches you can visit to get assistance face to face. If you're more traditional and prefer that type of in-person service, you may want to work with a traditional home equity lender.
Longer funding time than some other online lenders: Lower can provide loan funding quicker than many traditional lenders. But because much of its underwriting process is human-driven — which isn't necessarily a bad thing — getting approved and getting your money could take longer than some other online home equity lenders.
Mortgage products
In addition to a HELOC, Lower also offers home purchase and mortgage refinance loans. If you're looking for a HELOC, though, it's important to know the terms before you apply.
For starters, Lower offers loans of $15,000 to $350,000, with the maximum amount varying based on your state. Repayment terms range up to 30 years with variable terms and up to 20 years with fixed terms.
The minimum initial draw is $15,000 and the draw period is 10 years, during which you'll make interest-only payments. After you submit an application, you'll get an auto-approval within 24 hours. After that, a loan specialist will review your application by hand.
While this process can take longer than with other online home equity lenders, it can help if you're on the fringe. A human specialist may be able to make judgment calls that an algorithm can't, or potentially provide you with suggestions on how to boost your chances of approval.
Lender fees
Lower charges only one fee directly: an origination fee of 1 percent of your loan value. That said, you may still be on the hook for other fees that aren't typically assessed by a lender, such as title-related costs and appraisal fees.
Because these fees can vary based on your situation and where you live, be sure to speak with the lender before accepting the loan to make sure you understand what costs you'll be responsible for.
If you get approved for a Lower HELOC, you'll pay no lender fees on future HELOCs and mortgage refinance loans for life.
Borrower requirements
Lower requires a minimum FICO credit score of 620, making it possible for people with fair credit to get approved for a loan. Current Lower customers, however, have credit scores of 680 and above, according to the company.
As for your debt-to-income ratio — your total monthly debt payments divided by your gross monthly income — the lender accepts a maximum of 50 percent.
How to apply
Lower's application process can be completed entirely online. You'll start by sharing your name, email address and phone number, after which you'll get a call when a loan specialist gets your information.
However, if you want to continue with the application online you have that option. The application has a conversational feel to it, making it more engaging than a typical HELOC application.
If you choose to apply online, you'll share some basic information about yourself and your home, and whether you have a co-signer.
Next, you'll provide information about your income, assets and monthly expenses. Finally, you'll input your Social Security number and agree to do a soft credit check to get an idea of what terms you might qualify for.
The entire application process takes seven to 10 minutes, according to Lower. You'll typically get an auto-approval within 24 hours, but a final approval can take up to 30 days. According to the lender, the average is roughly three weeks.
View home equity rates
Tap into the value you have in your home to get the funds you need.
Get started
If you're interested in getting a HELOC from Lower, apply online through the lender's website. If you have any questions along the way, you can reach out to Lower's customer service team at care@lower.com or call them at 844-645-6937.
The customer service team is available Monday through Friday from 8:00 a.m. to 10:00 p.m. Eastern time and Saturdays and Sundays from 10:00 a.m. to 5:00 p.m. Eastern time.
How Bankrate Rates Lower
| Overall Score | 3.1 |
| --- | --- |
| Availability | 3.2 |
| Affordability | 3.0 |
| Customer Experience | 3.3 |
Editorial disclosure: All reviews are prepared by Bankrate.com staff. Opinions expressed therein are solely those of the reviewer and have not been reviewed or approved by any advertiser. The information, including rates and fees, presented in the review is accurate as of the date of the review. Check the data at the top of this page and the lender's website for the most current information.