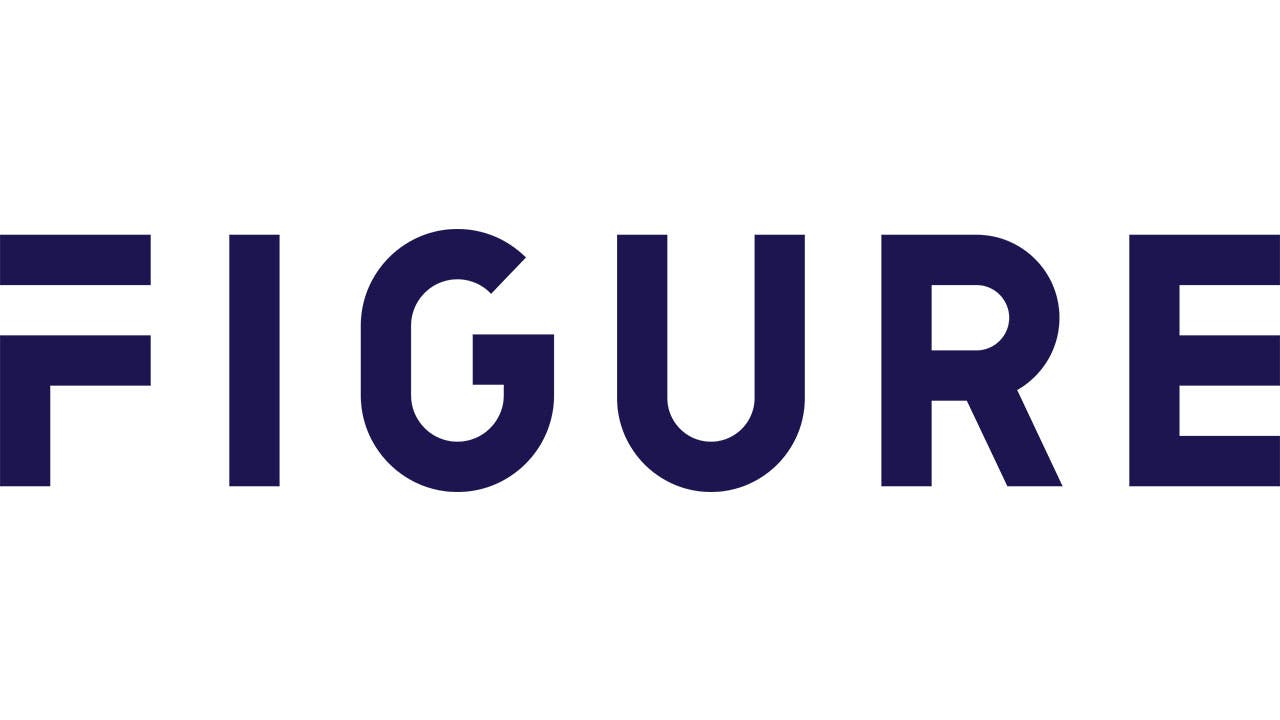 Founded in 2018, Figure is a new lender that provides home equity lines of credit (HELOCs) in 37 states and the District of Columbia. Headquartered in San Francisco, Figure uses blockchain technology and artificial intelligence for an entirely digital application and funding process.
Borrowers can receive up to $150,000 through a Figure HELOC in as little as five days. Here's what you need to learn about the lender and its product to determine if it's the right fit for you.
View home equity rates
Tap into the value you have in your home to get the funds you need.
Lender snapshot
If you need a HELOC and fast, Figure can help. Here are some highlights to give you an idea of what you'll get with the lender:
Offers only HELOCs between $15,000 and $150,000.
Requires a minimum credit score of 600.
You can borrow up to a combined loan-to-value (CLTV) ratio of 95 percent.
Repayment terms include five, 10, 15 and 30 years.
The only fee is an origination fee of 0 percent to 4.99 percent of your initial draw.
Pros and cons
There's a lot to like about Figure, but there are also some drawbacks to consider. Here are some to know before you apply.
Pros
Competitive interest rates: As of late April 2019, the average HELOC rate is 6.19 percent. With Figure, APRs range from 4.99 percent to 13.74 percent What's more, your rate is fixed, which means there's no chance of it increasing over time.
Fast funding time: You can get approved for a HELOC with Figure in as little as five minutes and get your money in as little as five days.
Light on fees: Figure does charge an origination fee of 0 percent to 4.99 percent of your initial draw. However, there are no appraisal fees, annual fees, late fees or prepayment penalties.
Borrowing flexibility: You can borrow up to a CLTV of 95 percent between your mortgage and Figure HELOC — 80 percent is a more common limit with many home equity lenders.
Cons
Limited options: Figure only offers a HELOC, so if you're looking for a home equity loan, you may want to check with other lenders.
No in-person service: The lender's application and funding process can be completed entirely online, making it fast and convenient. But if you prefer working with a loan face to face, you may want to work with a more traditional lender.
Not all properties are eligible: You can't qualify for a HELOC on co-ops, commercially zoned real estate, multifamily real estate, manufactured housing, earth or dome homes, timeshares, log homes, houseboats or mixed-use properties.
Mortgage products
Figure offers two mortgage products: a HELOC and a Home Lease Back. Here's what you need to know about each.
HELOC
Borrowers can get a fixed-rate HELOC between $15,000 and $150,000 based on a maximum CLTV of 95 percent. Repayment terms include five, 10, 15 and 30 years. The lender uses an automated valuation to appraise your home, so there's no fee involved.
Once you're approved, you'll receive the initial draw amount in as little as five days. As you repay the initial draw amount, you can make additional draws from $500 up to 20% of the initial draw amount plus the origination fee.
Depending on the length of your repayment term, you can make additional draws for up to two to five years after the HELOC was originated.
Home Lease Back
The Figure Home Lease Back product functions similarly to a reverse mortgage and is available in 12 markets. The lender will buy your home and give you up to 92 percent of its value in upfront cash.
You can remain in the home as long as you'd like — there's a minimum lease of one year — and as long as you make rent payments. The lender will take care of property taxes, homeowner's insurance an ongoing maintenance.
Lender fees
Figure charges only one fee: an origination fee, which can range from 0 percent to 4.99 percent of your initial draw amount. You don't need to worry about appraisal fees, annual fees, late fees or a prepayment penalty. The lender's interest rates can range from 4.99 percent to 13.74 percent APR.
Borrower requirements
You need a credit score of at least 600 to get approved for a Figure HELOC. The lender also has a maximum debt-to-income ratio of 50 percent although its average among borrowers is 30 percent. Borrowers can have a CLTV of up to 95 percent, and the lender doesn't have any cash reserve requirements at closing.
You can qualify for a Figure Home Lease Back with a credit score of 620 or higher. The lender recommends having a loan-to-value ratio of 30 percent or less.
How to apply
Figure has an all-digital HELOC, which includes an online application, e-notary and e-signatures. To start the application process, head to the Figure website and click on "Find My Rate."
From there, you'll provide some basic information, including your address, property type, name, date of birth, income, email address and reason for borrowing. Once you submit the information, Figure will run a soft credit check and show you a rate offer.
From there, you can officially apply, at which point the lender will make a hard inquiry on your credit report. During the process, you'll need to connect at least one checking account to allow the lender to verify your income and set up the loan disbursement. You'll also need to provide a government-issued ID, such as a driver's license, state ID or U.S. passport.
If your loan is approved, you'll do a video session with an e-notary, who will verify your identity, allow you to review and sign the loan document electronically, and notarize it.
Note, however, that some counties may require you to work with a notary in person.
Get started
Because Figure's prequalification process doesn't include a hard credit check, you can get a rate quote quickly and painlessly. From there, compare what the lender offers to what you might qualify for with other HELOC lenders.
If Figure is the best option for you, you can learn more about the product and apply through the lender's website. If you have a question during the process, you can contact Figure's customer service team via email at help@figure.com, phone at 888-819-6388 or live chat on the website.
If you choose to call, representatives are available Monday through Saturday from 6:00 a.m. to 6:00 p.m. Pacific time, except on major national holidays.
How Bankrate Rates Figure.com
| Overall Score | 4.0 |
| --- | --- |
| Availability | 3.6 |
| Affordability | 4.2 |
| Customer Experience | 4.3 |
Editorial disclosure: All reviews are prepared by Bankrate.com staff. Opinions expressed therein are solely those of the reviewer and have not been reviewed or approved by any advertiser. The information, including rates and fees, presented in the review is accurate as of the date of the review. Check the data at the top of this page and the lender's website for the most current information.