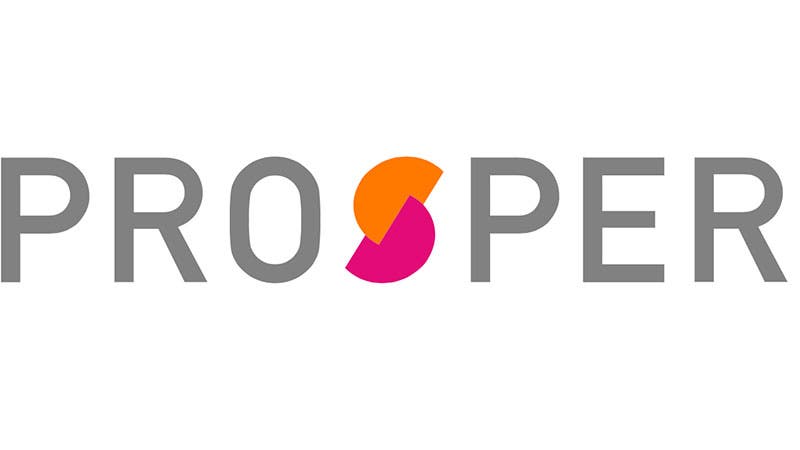 Founded in 2005 and based in San Francisco, Prosper was the first peer-to-peer lender in the United States. Over the years, they have helped nearly 1 million customers borrow over $16 billion.
Prosper launched their home equity line of credit (HELOC) product in 2019. So far, it's only available in a few states, but Prosper hopes to partner with several banks to make the product more widely available. According to their press release, they're working to "dramatically improve the HELOC application process and reduce the time from application to closing."
The online application is easy. Potential borrowers will get a personalized rate quote within minutes and funds delivered in just a few weeks.
Lender snapshot
If you're in the market for a home equity line of credit and want to apply for your loan online, Prosper may be a good choice for you. Borrower benefits include:
Quick and easy online application.
Instant personalized rate quote with no impact on your credit score.
Receive funds via direct deposit in just a few weeks.
No application or origination fees.
All HELOCs are issued and underwritten by BBVA.
Pros and cons
Pros
Instant rates: With Prosper's online application, you'll instantly get a personalized rate quote after answering a few basic questions–desired loan amount, current income and location–without it affecting your credit score.
No pre-payment penalty: If you're able to pay off your HELOC early, you won't get stuck with a penalty fee.
Quick approval time: After filling out the online application, most customers receive funds via direct deposit in just a few weeks.
Cons
Annual HELOC fee: After the first anniversary of your HELOC, you will be charged an annual fee of $75.
Limits on covered closing costs: BBVA will cover closing costs ranging from $10,000 to $500,000, but only if you draw $10,000 within the first 30 days. Also, if you pay back your HELOC within two years, you'll be charged for any of the closing costs covered by BBVA.
Limited availability: Prosper's HELOC is currently available only in Arizona, Alabama, Florida and Texas.
Mortgage products
HELOC
Propser's new HELOC was just recently launched; currently it's only available in four states: Alabama, Arizona, Florida and Texas. The minimum amount you can borrow varies by state, but you won't be able to borrow any more than 90 percent of your home's equity.
As with most HELOCs, you'll pay just interest during the 10-year draw period, but with Prosper, however, this monthly payment has a minimum amount of $75.
Your APR will be based on the Prime Rate plus a margin based on several factors including your credit score and payment history. Current APRs range from 5.55 percent to 11 percent. Your APR has a ceiling rate of 18 percent and will never go below 3.5 percent during your loan. A 1 percent discount is offered if you pay from a BBVA account.
During your HELOC draw period, you can decide to convert a line from a variable rate to a fixed rate. You can only have up to three fixed-rate balances at a time, and you can only request two within a one-year period. After your first conversion, anytime you convert to a fixed-rate option, you'll be charged a $75 fee.
The amount of time you have to pay back your HELOC will depend on the amount you borrow. If your outstanding balance is less than $20,000, you will have a 10-year repayment schedule; for amounts greater than $20,000, you'll have 15 years to pay off the balance.
Your closing will take place at the BBVA branch location nearest you. But according to a Prosper customer service representative, they may be able to send you all the documents that require a signature so that you don't need to travel for the closing.
Home improvement loan
Prosper's Home Improvement Loan is worth checking out if you have a home project in mind and would otherwise use a high-rate credit card to cover costs. With their quick online application, you should know in a few minutes if you qualify for this type of personal loan.
Compared to a credit card, one of their loans may be better for your budget and long-term financial goals since you'll have a fixed interest rate and a set payoff time.
Lender fees
There are no application or origination fees on any of Prosper's home equity products. During the application and closing process, you're only responsible for the cost of an additional appraisal on your home if necessary.
After the first anniversary of your HELOC, borrowers are charged an annual fee of $75. You'll also be charged a $25 fee for any late payments; in Texas the late fee is 5 percent of the minimum payment amount or $15 (whichever is less).
While Prosper doesn't charge a fee for paying off your loan or HELOC early, if BBVA covered your closing costs and you close your HELOC within two years, the costs will become your responsibility and added to your principal.
Borrowing requirements
Prosper doesn't have any specific borrower requirements, but most of their customers have a minimum credit score of 640. Since they don't pull a hard credit inquiry when you fill out the initial application, you can apply and see your rate instantly without it negatively affecting your credit score.
How to apply
To apply for Prosper's HELOC, you need to fill out an online application. The initial application takes just a few seconds to complete and asks for information about how much you want to borrow, your income and your location. Within minutes, you'll have a personalized interest rate offer; this initial application does not affect your credit score. If you want to proceed, you'll move on to the next part of the application which should take just a few minutes.
Most borrowers receive their funds via direct deposit in just a few weeks.
View home equity rates
Tap into the value you have in your home to get the funds you need.
Get started
Prosper's website has everything you need to get started with your application. You can also email them at support@propser.com (just don't share any personal information this way) or call Prosper's Home Equity Team at 800-954-2172 from Monday through Friday from 8 a.m. to 9 p.m. Eastern and Saturdays from 9 a.m. to 5:30 p.m.