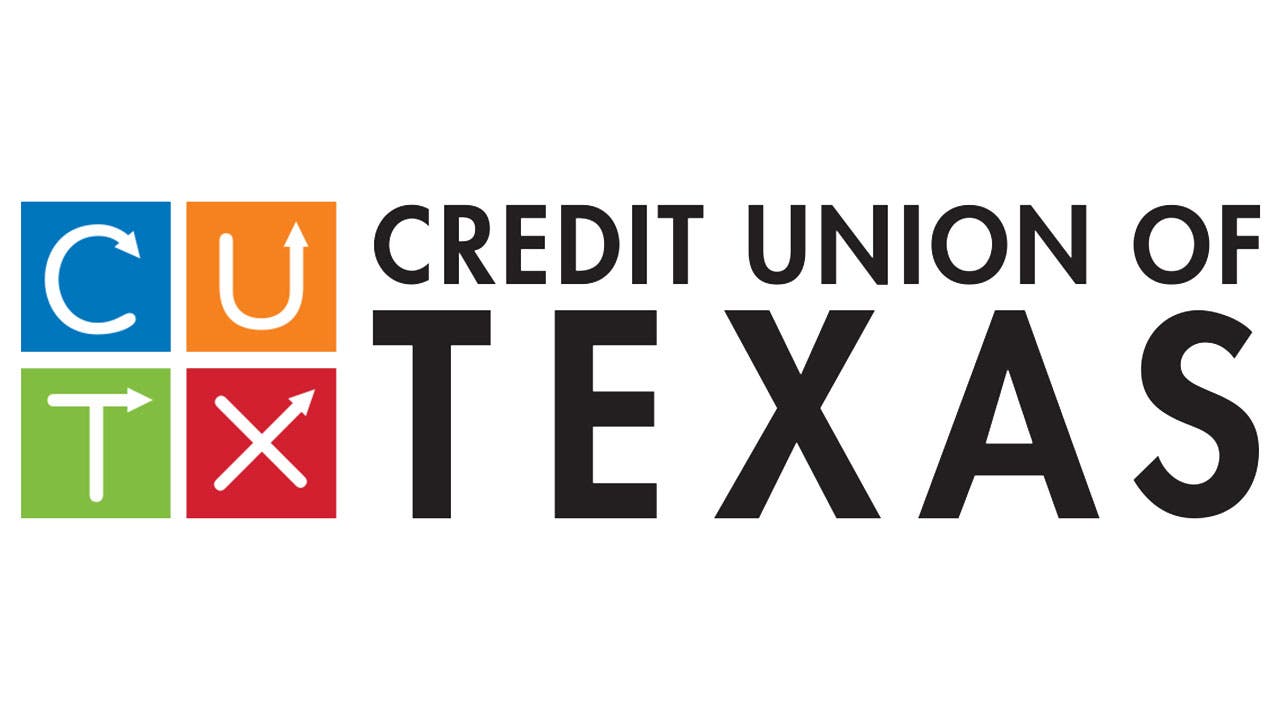 Founded in 1931 in Dallas, Texas, Credit Union of Texas serves members in all 50 states but only offers home equity loans and lines of credit (HELOCs) in the Lone Star State.
As a credit union, the lender has the ability to offer competitive interest rates and fees, and also provides a lot of other discounts and benefits just for being a member.
Lender snapshot
If you're already a member of Credit Union of Texas (CUTX) or qualify to become one, here are some highlights to consider if you're thinking about getting a home equity loan or line of credit through the lender:
Home equity loans range from $25,000 to $250,000 and HELOCs range from $25,000 to $750,000
You can borrow up to a combined loan-to-value (CLTV) ratio of 80 percent
CUTX will consider your credit situation, employment and income and other debt
Fees can vary with the lender's home equity loans and are competitive, but there are no fees for HELOCs under $200,000
Home equity loans come with a term of up to 30 years, and HELOCs come with a term of 20 years
Pros and cons
A CUTX home equity loan or line of credit may be a good option for those who qualify for membership, but there are some limitations to consider before you apply.
Pros
Competitive rates: CUTX offers home equity loans starting at 3.75 percent APR and HELOCs starting at 5.70 percent APR. As of mid-June 2019, the average rates for home equity loans and HELOCs are 7.23 percent and 7.30 percent, respectively.
Low fees: If you opt for a HELOC under $200,000, you won't pay any lender fees at all, and home equity loan fees are competitive (keeping in mind that credit unions typically charge lower fees than banks). Also, there's no prepayment penalty with either loan type, so you won't be charged for paying off your balance early.
Valuable customer service: Credit unions tend to provide more personalized customer service than banks, primarily because they serve small geographic areas and are owned by their members.
Cons
Eligibility requirements: You have to be a member of CUTX before you can apply for a home equity product. The lender also only provides loans and lines of credit on homes based in Texas.
Average CLTV limit: Texas law limits the maximum CLTV you can borrow to 80 percent. With some other lenders, however, you could potentially borrow up to 95 percent of your home's value between your first mortgage and a home equity product.
Not fully online: Even if you start the application process online, you'll end up working with a loan specialist to complete the process. If you're looking for more personalized service, that might not be a bad thing. But if you want your money faster, an online lender may be a better choice.
Mortgage products
Credit Union of Texas offers mortgage loans, mortgage refinancing and home equity products. If you're looking for a home equity loan, borrowing amounts can range from $25,000 to $150,000 if you have a first mortgage on the home and up to $250,000 if you own the house outright. Repayment terms can range up to 30 years.
With the HELOC, you can borrow between $25,000 and $300,000 if you have a first mortgage on the home or up to $750,000 if you own it outright. Remember, though, that your loan or HELOC amount also depends on how much equity you have in your home, as there's a CLTV limit of 80 percent.
You can choose between a 5/15 or a 10/10 line of credit. This means you'll either get a five-year draw period and a 15-year repayment period or a 10-year draw period and a 10-year repayment period. During the draw period, the minimum draw amount is $4,000 each time you take a withdrawal.
Lender fees
CUTX doesn't charge any fees on HELOCs under $200,000. However, you may still need to pay for an appraisal, which isn't considered a lender fee, if you need one for the loan application. There's also no prepayment penalty, so you won't be on the hook for a fee if you pay off your balance early.
While there are lender fees on its home equity loan, they're competitive. Check with a loan specialist to get an idea of how much your home equity loan might cost to get.
Borrowing requirements
While CUTX doesn't publicly disclose a minimum credit score, it offers payment quotes for all credit ranges, including for people with no credit history at all.
Borrowers must be a member of CUTX to qualify for one of its home equity products. To be eligible for membership, you must meet one of the following criteria:
You live, work or attend an institution of higher learning in Dallas, Denton, Collin or Rockwall county.
You live or work in select areas of Grayson, Fannin, Ellis, Tarrant and Hunt counties.
You're a member of a school-related association or organization created to service or assist public or private schools.
You're an employee of a participating company or organization.
You're related by blood, marriage or adoption to someone who meets one of these qualifications or is already a member.
There are also requirements for your home. For starters, it must be in Texas, not zoned as agricultural and be your primary residence. That includes houses, condos, townhomes and duplexes. The lender does not offer home equity products on mobile or manufactured homes.
How to apply
You can start the application process online, over the phone or at a local branch. If you want to start online, you'll provide a little information about yourself, including your name and contact information, your credit range and how much you're looking to borrow. Once you submit that information, it'll be shared with a loan specialist who will reach out to you to complete the process.
They'll let you know what information you need to provide and set up the closing process. Once you close, there's a three-day wait period before you can make your first draw.
Before you settle on the credit union, though, take some time to shop around and compare rates and other terms from several home equity lenders.
View home equity rates
Tap into the value you have in your home to get the funds you need.
Get started
If you're interested in getting a quote from CUTX or applying as a member, visit the credit union's website to start the process. Whether you choose to begin online, call a loan specialist or set up an appointment at your local branch is up to you.
If you have any questions along the way, you can call a lending specialist at 972-301-1880 from Monday through Friday from 9:00 a.m. to 6:00 p.m. and Saturdays from 10:00 a.m. to 2:00 p.m. Central time. You can also send a message through the contact page on the credit union's website and get an email or a phone call in return.
How Bankrate Rates Credit Union of Texas
| Overall Score | 3.8 |
| --- | --- |
| Availability | 3.7 |
| Affordability | 4.2 |
| Customer Experience | 3.5 |
Editorial disclosure: All reviews are prepared by Bankrate.com staff. Opinions expressed therein are solely those of the reviewer and have not been reviewed or approved by any advertiser. The information, including rates and fees, presented in the review is accurate as of the date of the review. Check the data at the top of this page and the lender's website for the most current information.