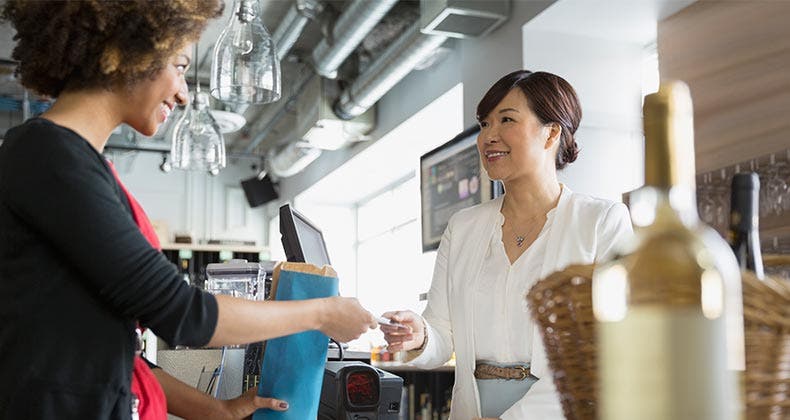 Credit cards for bad credit are typically set up to help you improve your credit history and raise your credit score. That can make it easier to borrow funds, access low interest rates and move forward with your long-term financial goals.
These cards generally report to the three major credit bureaus — Experian, TransUnion and Equifax. Those agencies collect and maintain data that forms your credit history and report. The credit bureaus share this information with banks, lenders, insurance companies and employers.
What is a bad credit score?
The difference between secured and unsecured credit cards
Before you apply
How to build credit
Credit cards designed for those with bad credit often come with different fees and requirements than cards that are created for those with high credit. The key is to choose one that best fits your current situation, as well as your future plans.
Here are some of your best options for secured credit cards for bad credit:
Best Credit Cards for Bad Credit
Capital One Secured Mastercard
Discover it Secured card
OpenSky Secured Visa Credit Card
Building or rebuilding credit? Find a great credit card now.
This is one of the only secured cards with a deposit requirement that could be lower than your limit. The experts at CreditCards.com named it the best secured credit card.
Highlights:
Depending on your credit history, get a $200 credit line for either a $49, $99 or $200 deposit. You can deposit more to get a higher limit — up to $1,000.
The APR is a variable 24.99 percent, but there are no annual fees, application fees or foreign transaction charges.
If you make the first five payments on time, you can increase your credit limit without any additional deposits.
Who should get this card
This card is a good fit for anyone with little or no history who might qualify for one of the lower deposit options. The card also comes with an option to pay the opening deposit in installments over an 80-day period, which may help people on a fixed income who are seeking to build credit.
The interest rate is high, so if you maintain a balance from month-to-month, you can expect to pay quite a bit in interest.
Not everyone can qualify for this card. If you have a non-discharged bankruptcy, a past due or over-the-limit Capital One card, a card that was charged off within the past year or your monthly income does not exceed your monthly housing payments by at least $425, you won't be approved.
Once you've been approved for the Discover it Secured Credit Card, your security deposit of $200 or more will establish your credit line. The exact credit line is based on the amount of your deposit.
Who should get this card
If you have a score that is lower than 600 and want to rebuild credit while earning rewards, this is an excellent choice.
If can pay your bill in full each month, this also is a top choice because you'll earn 2 percent back on restaurants and gas — up to $1,000 every quarter —  and get 1 percent back on everything else. In addition to the regular rewards, Discover will double your cash back the first year.
Keep in mind that if you typically carry a balance from month-to-month, you'll pay interest fees. The APR is a variable 24.24 percent.
After seven months, Discover will review your account monthly to see if you qualify for a security deposit refund. If you make consistent on-time payments, the issuer will let you know when you qualify for one of its unsecured cards.
This card allows you to control the credit limit. After you've been approved, your security deposit determines the size of your credit line, which can range from $200 to $3,000.
Who should get this card
If you've undergone a bankruptcy or have various negative items on your credit report, this card can be a solid option. Regular reports are sent to the three major credit bureaus when this card is used, helping to build your credit responsibly. Fees associated with this card include an annual $35 fee and a variable APR of 18.39 percent.
Here are some of your best options for unsecured credit cards for bad credit:
Credit One Bank Unsecured Platinum Visa Credit Card
Credit One Bank Cash Back Credit Card
First PREMIER Bank MasterCard
Total Visa Unsecured card
This card's lack of a deposit requirement, cash back rewards, flexible payment policy and the ability to build or rebuild credit put it at the top of CreditCards.com's list of best unsecured cards for bad credit.
Highlights:
Earn 1 percent cash back on gas and groceries.
Pay an annual fee of between $0 and $99.
Receive free online access to your credit score and credit report summary.
Who should get this card
This card is ideal for the individual who wants to build credit while earning cash-back rewards for gas or grocery purchases. But if you often miss payments or typically carry a balance, the high fees on this card could quickly cancel out any rewards earned.
The Credit One Bank Unsecured Visa Credit Card includes an annual fee that ranges between $0 and $99.
It has a variable APR of 16.99 to 24.99 percent.
Credit One Bank Cash Back Credit Card
In addition to helping you build credit, this card offers cash-back rewards. And there are no out-of-pocket costs to open an account.
Who should get this card
If you have poor to fair credit and are eager to rebuild your score, this card gives you the opportunity to do just that while earning rewards. You'll receive 1% cash back when you buy gas and groceries with the card.
Keep in mind that there are various fees with this card, including an annual fee, which can eat into rewards if the card isn't paid off in full monthly. The annual fee is between $0 and $99. The variable APR is between 16.99 and 24.99 percent.
First PREMIER Bank MasterCard
This card offers some nice perks for those interested in an unsecured credit card.
Who should get this card
If you have very poor credit or have had a hard time getting approved for credit, this option might work for you. It offers the ability to easily track your FICO score and shop at wide variety of merchants.
Fees on this card include a $75 fee for the 1st year and an annual fee of at least $45 after that. You'll pay $95 to apply for the card and it has a 36 percent APR on purchases.
It's fast and easy to apply for this card — you'll get a response on approval in just seconds. It reports to all three major credit bureaus.
Who should get this card
Like other unsecured cards, this card is a good fit if you're just coming out of bankruptcy or have very poor credit. It's widely accepted and can be used as a stepping stone to build credit.
This card has an annual fee of $75 for the first year. After that, you'll pay an annual fee of $48. The APR is 29.99 percent.
Find the best credit cards for bad credit now.
What is a bad credit score?
According to Experian, a credit score between 580 and 669 is below the average score of U.S. consumers. Those who have a credit score falling in this category are often referred to as subprime borrowers. It can be tough for these individuals to obtain credit, and loans they receive usually have higher interest rates.
A score of 579 or lower is frequently regarded as a poor credit rating. With a score at that level, you could be rejected for credit, and any credit card you do receive will probably come with additional fees or a required deposit.
The difference between secured and unsecured
Secured credit cards require an initial deposit, which serves as a layer of protection for the card issuer in case you miss payments.
The deposit you make often becomes your credit limit. But you may receive a credit line that is greater than the initial deposit.
A secured credit card otherwise operates in a way that is similar to a regular, unsecured credit card. You'll be able to purchase items with the card and then make payments. Interest is charged on balances carried month-to-month.
Unlike secured credit cards, unsecured credit cards don't require a deposit. They allow you to buy items, charge them to the account, and then pay off the balance.
But unsecured credit cards for bad credit tend to include additional fees and higher-than-average interest rates.
Before you apply
Knowledge is power when you're getting ready to start using a credit card for bad credit.
First, you'll want to know your credit score. You can access your free credit report at AnnualCreditReport.com. By law, you're eligible to get a free copy of your report every 12 months from each of the three major credit reporting agencies.
Take some time to study the report and analyze what factors have been impacting your credit score. Doing so will help as you draw up new habits. For instance, if you have a tendency to forget when payments are due, consider setting up a reminder system.
It also helps to determine your reason for getting a credit card. Perhaps you want to build credit, have access to funds in case of an emergency or have a card that can be used when you travel.
Read through the fine print for extra fees or charges before you apply.
When you're ready, apply for a credit card here.
How to build credit
Getting approved for a card is an exciting step. Once you receive your new plastic, consider making small purchases and paying them off in full each month. Doing so will improve your track record of on-time payments.
Focus on using just one credit card as you establish a solid financial routine, and create a monthly budget if you don't already have one. This will enable you to track expenses, including those related to your credit card.
Furthermore, using only a low amount of the total credit available will work to your advantage. Over time, you'll be able to show lenders and credit agencies that you are using credit in a responsible way.
It may take several months or more, but responsible use can help you improve your credit score and gain access to a higher line of credit.
This editorial content is not provided or commissioned by any of the referenced financial institutions or companies. Opinions, analysis, reviews or recommendations expressed here are the author's alone, not those of any financial institutions or companies, and have not been reviewed, approved or otherwise endorsed by any such entity. All products or services are presented without warranty. Bankrate.com is an independent, advertising-supported publisher and comparison service. This post contains references to our partners, and Bankrate may be compensated in exchange for featured placement of certain sponsored products and services, or your clicking on certain links posted on this website.