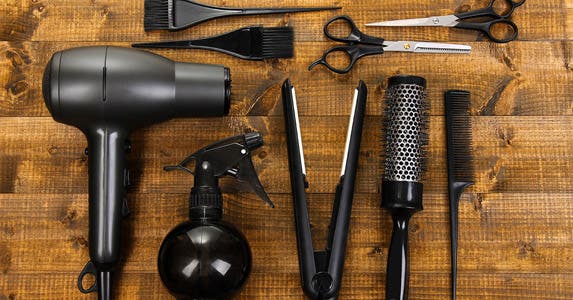 Skip salon, style hair at home
It's true that life's too short to have boring hair, but it shouldn't cost you a fortune to tame your mane.
If you find yourself in the chair more than you'd like to admit, channeling your inner stylist might just be worth it.
Editor's note: Each week, one of Bankrate's personal finance reporters is sharing a new way to save and chronicling the savings journey. This week, I'm reporting on the experience I've had by skipping the salon and styling my own hair. Read on to see what happened.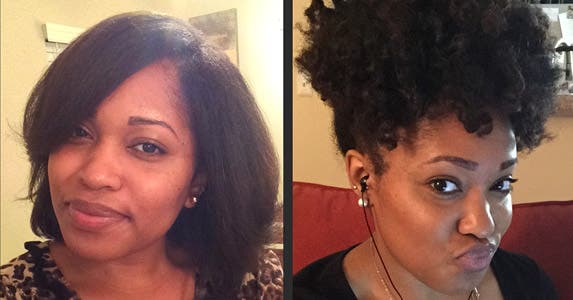 Keep it simple, 'stylist'
Hair care shouldn't be left out of the equation when you decide to live your life on a budget, says Tiffany "The Budgetnista" Aliche, financial educator and author of the "Live Richer Challenge."
One of the main things to remember when you transition from ardent client to amateur cosmetologist: "Wear your hair in ways that you can also do it yourself," Aliche says.
"If you've got this really complicated (style) … and it's not something that, worst-case scenario, you can keep up with yourself, you're putting yourself in a financial corner as it relates to your hair."
YouTube-channeling your inner stylist
When I visit the salon to have my hair straightened and styled, I always end up adding a personal touch to my stylist's work, so she never really has the last say when it comes to my tresses.
Still, each visit costs me $60-$70, and to maintain my hair in a straightened state, I would need to go biweekly, which can really add up.
To keep more money in my pocket, I decided a while back to dwindle my salon visits to a handful of times every year — going only when I want my hair braided in the extremely hot summer months or straightened in the winter — and otherwise caring for it at home.
By taking over my own hair care, I can easily save about $150 a month.
In its natural state, my hair has a very curly, kinky texture, and it requires research and effort to achieve many styles. (I can't just wake up and go!) It's why YouTube is near and dear to me when I need help getting a handle on things.
"YouTube is your best friend" when styling your own hair, Aliche says. "It's like having a personal trainer for your hair inside your house."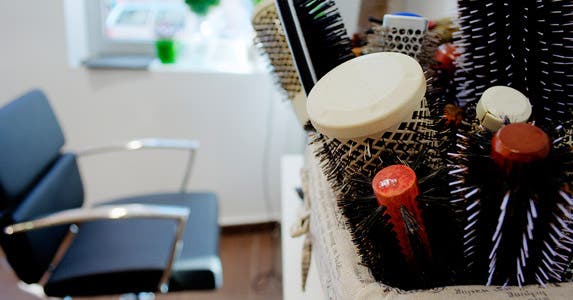 Can't DIY? There are still ways to save
If you absolutely, positively refuse to bypass your beautician, you still have opportunities to cut back on your hair care costs, Aliche says.
One way is by alternating between a pricier salon if you're getting a particular style in which it specializes, and going to a cheaper salon for upkeep in the interim.
For basic cuts and styles, you can also find a "steep discount" at a local beauty academy if you don't mind having a student stylist.
"As long as what you're looking for is not really complicated," Aliche warns.
Another thing to think about is that when you're paying for services at a salon, there are usually other charges baked into the price that go toward your stylist's operational costs, such as booth rental and utilities.
It might be worth it to reach out to your social networks to get referrals for stylists who also set up shop at home. Since the salon isn't a factor in the transaction, they can probably pass the savings on to you.
"A good hairstyle is a good hairstyle; I don't have to get it done in a fancy salon in order to look good," Aliche says.