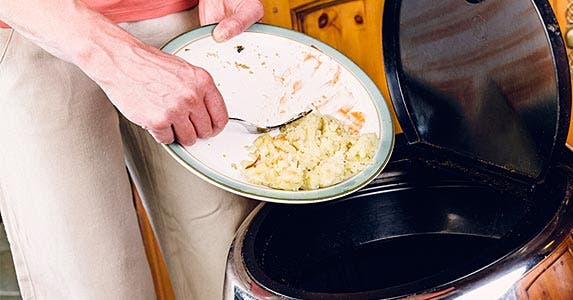 Reuse containers and reduce waste
It can be frustrating to buy things that don't get used, even more so when the unused purchases are food. Every scrap of waste is like throwing money into the trash. Pope Francis put it even more succinctly in 2013 when he said, "Throwing away food is like stealing from the table of the poor and the hungry," according to the online version of the Daily Telegraph.
Americans may underestimate the amount thrown away when they report about $640 worth of food every year per household, according to a 2015 survey by the American Chemistry Council. U.S. Government figures estimate $900 per household, the survey said.
Food waste has become an issue for the planet and for individuals. "Food and the production of food represent the biggest stress to the planet," says Pete Pearson, director of food waste for the World Wildlife Fund Markets Institute.
Even if the plight of the planet leaves one unmoved, no one enjoys wasting money. I decided to try to go a week without throwing away any unused food.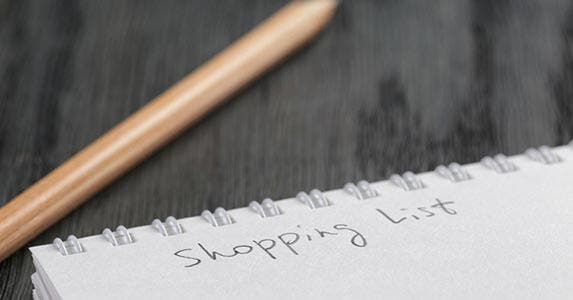 What I did to save food
iStock.com/GooDween123
Cooking for a small number of people can be difficult, 2 to be exact in my case. I sometimes fall victim to the trap of cooking a recipe that serves 4 people. That can sometimes lead to leftovers overload.
This week, I did 3 things: I planned my meals first and then shopped. After the initial meal, I repurposed leftovers for an extra meal and froze the rest.
"Make sure that when you're shopping you have a good list of things you're going to shop for and do as much planning as you can to utilize all of the food you're purchasing. When you throw away food, you're throwing away money," Pearson says.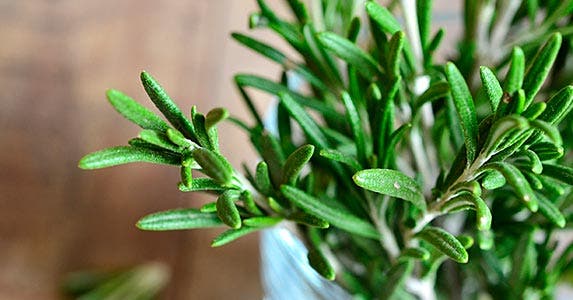 Storing food properly
iStock.com/Lilechka75
Planning and smart shopping won't go far if you don't store food properly. Some fresh herbs, for example, go south very quickly when left in the plastic bag from the grocery store or simply left lying in the refrigerator shelf.
Simply putting herbs like cilantro or dill into a glass of water can keep them fresh and perky for much longer.
"It's like a flower," says Pearson.
This chart from Foodsafety.gov lists how long some types of food will stay safe to eat in the refrigerator. Pearson suggests that consumers add some time to the sell-by date on foods such as milk and sour cream.
"Use your nose a lot. (These) can last longer if they are stored properly — as much as 1 week past the sell-by date," he says.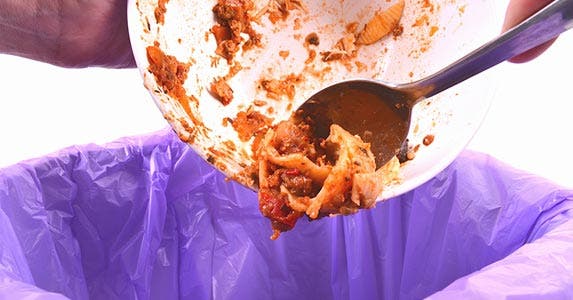 Preventing food waste
iStock.com/s-c-s
Everyone needs food, but many disagree on the best way to produce it and consume it: organic or conventional, vegan or omnivore. But not wasting food should be agreeable to most people.
Most food waste actually happens before people get a chance to snooze on their produce or let things go out of date.
Statistics show that about 30% to 40% of the food grown in the U.S. is wasted, according to Pearson. "In the neighborhood of $160 billion worth."
"It starts at the farm level," says Pearson.
Cosmetic standards call for produce to be perfect. As a result, "a lot of food grown is not in the grocery stores, it just doesn't look good," he says. "Six to 7 billion pounds doesn't make it out of fields."
As well, the energy intensive production of meat should make it "a cultural taboo to throw those away," says Pearson. It takes much more energy and water to produce a hamburger or steak than it does apples or oranges.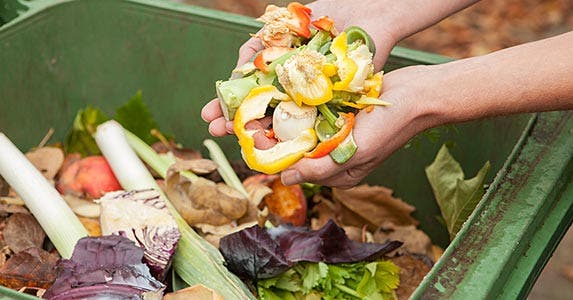 Composting at home
iStock.com/BartCo
Smart shopping isn't all that consumers can do. Even someone who uses 100% of the food they purchase will have some leftovers such as banana peels and stems, cores and seeds that may not be usable.
Rather than packing up peels and unusable bits in the trash, composting can be an important step to keep rotting food out of landfills.
Though food is, of course, biodegradable, "it creates methane in landfills; the more we can compost the better," says Pearson.
The Environmental Protection Agency offers some tips on composting at home.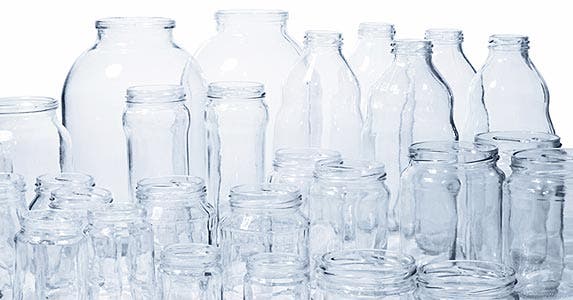 Reusing your containers
iStock.com/GeoM
Conserving doesn't have to stop with the edibles. Some foods come in reusable containers.
Most of the jars and bottles in which food is sold can be reused. I have a store of peanut butter jars and tea bottles which get used nearly every day. Rather than buying containers to store some types of food and leftovers, I simply reach for an old peanut butter jar or the plastic tubs from takeout.
The way I see it, every little bit helps. This is a savings experiment I'll stick with.