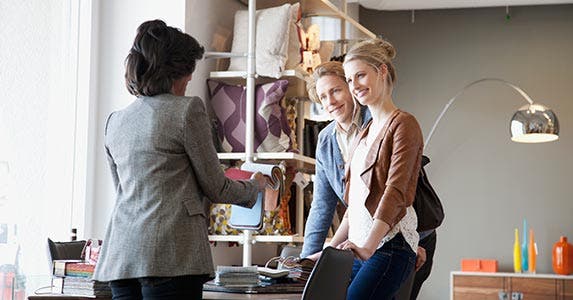 How to beat cash buyers
In homebuying, cash rules.
Nationwide, roughly 30% of homebuyers pay cash, rather than get a mortgage, says Daren Blomquist, vice president of RealtyTrac, a real estate data company. That's down from an average of 36% for 2011 through 2013, he says. But it's still higher than a typical year — which sees about one-fifth of buyers paying with cash.
Cash dominates some markets. Two-thirds of buyers in Fort Smith, which straddles the Arkansas-Oklahoma border, paid cash in 2015, according to RealtyTrac numbers. In 9 other cities, at least half of all home sales were cash transactions in 2015. Seven of those cash-buyer hot spots were in Florida.
Worried about going head-to-head with cash buyers for your dream house? Here are 8 strategies to help you compete.
RATE SEARCH: Get prequalified for a mortgage today.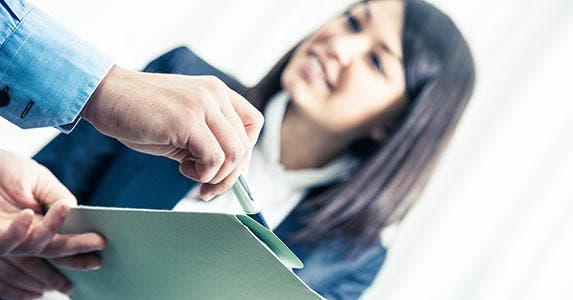 Offer more money
Leonardo Patrizi/E+/Getty Images
Money moves things. And it can speak volumes when you're trying to buy a home.
Want to show a seller in a high-cash market that you're a serious contender (despite your need for financing)? Pony up a hefty good-faith deposit, says Karla Goodman, Realtor with Coldwell Banker in Palm Coast, Florida.
She advises putting up 10% to 20% in earnest money. If you get the house, it goes to the down payment or closing costs, "so you give it to them now or later," she says.
Don't skimp on the purchase offer
You never want to pay more than the home is worth — or more than you can afford. But if you're competing with cash buyers, you might want to offer more "if you have the means to do that," Blomquist says.
Offering more doesn't guarantee you'll get the house.
"I lost an offer the other day because (my buyer) had financing, and the other person had cash," says Goodman, who works in the Daytona Beach area, where half of homebuyers paid cash in 2015. "And (we) offered more money."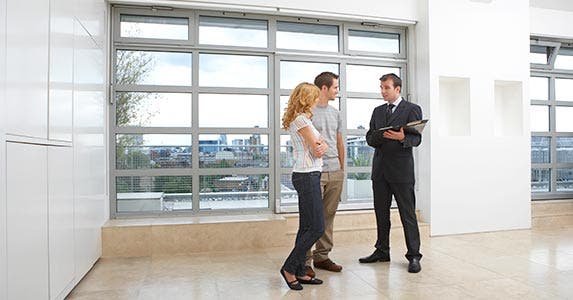 Learn what's vital to the seller
moodboard/Cultura/Getty Images
Different sellers value different things.
Some want the highest price they can get. Others want to close in time to buy another home or get the kids enrolled in school. Some want a good caretaker for their former home.
A large offer — or even a cash offer — might not be what matters most to your seller, says Adam Leitman Bailey, author of "Finding the Uncommon Deal: A Top New York Lawyer Explains How to Buy a Home for the Lowest Possible Price."
Find out what the seller's goals are. If you can match those criteria — whether it's a certain closing date or a promise to nurture a gardenia bush they planted in the yard — you'll be a strong candidate, he says.
"If I'm the seller, I'm going to go for whoever is making my life easier," Bailey says.
RATE SEARCH: Shop today for a mortgage.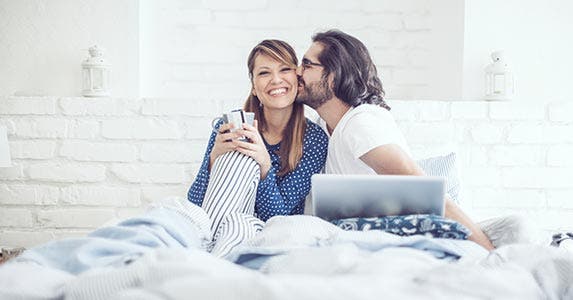 Demonstrate your good credit
Eva Katalin Kondoros/E+/Getty Images
Sellers love cash because it guarantees that there will be no last-minute snags if the buyer can't get a mortgage.
So prove that you're a serious contender by including a mortgage preapproval letter with your offer.
Some lenders may even go a step further, and actually underwrite your part of the loan (with a house to be added later), says ReRe K. Anderson, a broker associate with Adams, Cameron & Co. Realtors. These buyers receive a loan commitment letter that they can submit when they make an offer, she says.
But most lenders will only go as far as preapproval before you have an actual address to plug into the equation, says Rob Van Raaphorst, spokesman for the Mortgage Bankers Association.
You can boost your buyer reputation by getting several preapproval offers and including them with the offer, Bailey says.
Make all those loan applications within a 45-day period, and your credit score will count them as 1.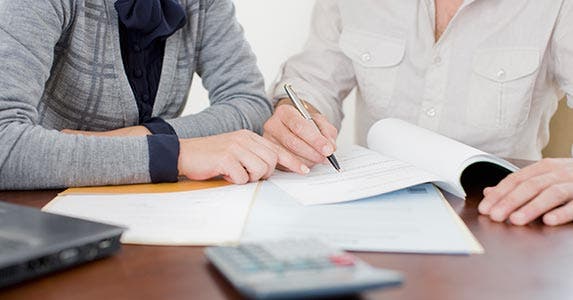 Proof of funds
Rob Daly/OJO Images/Getty Images
To reassure a seller that you've got the cash on hand to obtain and close on a mortgage, show the money, says Anderson.
With your offer, include a letter from your bank or a CPA certifying any funds or assets you're relying on to get that loan — like the down payment money, or a set-aside account with several months worth of mortgage payments.
"That alleviates a lot of concerns," Goodman says.
RATE SEARCH: Ready to shop for a mortgage? Find the best deal today.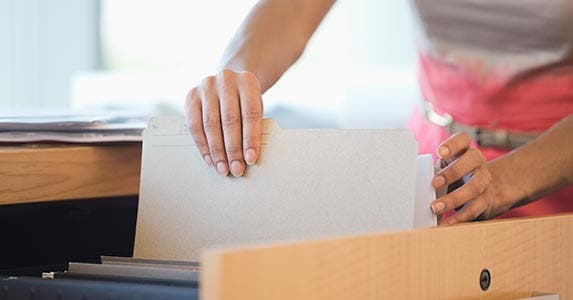 Be ready to move quickly
Hero Images/Getty Images
"You just have to realize you're at the bottom of the totem pole compared to cash buyers," Blomquist says, so move quickly when you find a home.
Gather everything you need to make an offer in a notebook or folder, Bailey says. Include your mortgage preapprovals or commitment letter, plus anything you want to include with your offer, like proof of down payment funds or letters of reference. Line up pros for things you know you'll need, like your home inspection.
If you have a lot of cash buyers in your target area, stay on top of the market yourself, Goodman says. Homes can come and go quickly, and you can't rely solely on your agent.
And if you can't reach an agent through social media, "have the foresight to pick up the phone and call," Goodman says.
Even so, in a competitive cash market "understand going in — you may have to make 4 or 5 offers before you successfully bid on a home," Blomquist says. "It can be tough."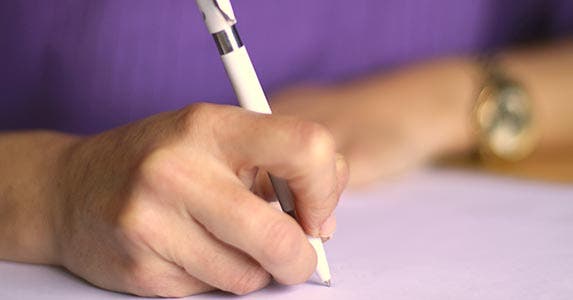 Write a letter
Isabel Pavia/Moment Open/Getty Images
You've probably heard about this one: You write a letter to the seller, explaining what you love about the house, and why you want to buy it — and submit that with your offer.
Many agents swear it can be effective because it puts a human face on your offer and makes you more than just a dollar amount to the seller.
Demonstrating your humanity can be especially important if you're going up against real estate investors who are paying cash, says Jonathan Smoke, chief economist for Realtor.com, the site for the National Association of Realtors.
A letter was the tipping point for recent buyers who were up against a cash offer, Goodman says. The buyers wrote about how the sellers had raised a family in the house and how they wanted to do the same, she says.
The sellers "wanted a family there, because it had been a very important part of their life," Goodman says.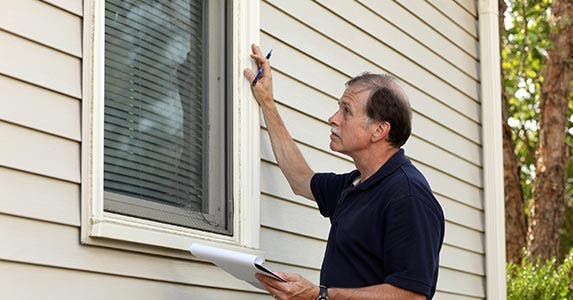 Don't forgo the inspection
iStock.com/Imagesbybarbara
One reason some buyers may prefer cash: Mortgage lenders require an appraisal, and some want a home inspection.
And with some mortgage programs, like Veterans Administration loans, those inspections may be more stringent, disallowing homes with problems like peeling paint.
So if a seller fears the home may have some issues, he or she may opt for a cash sale. In some competitive markets, sellers may try to include "as-is" language in the contract no matter how the buyer is paying, Goodman says.
But whether you're going up against a cash buyer or not, smart money says you need your own independent home inspection, says Eric Tyson, co-author of "Home Buying for Dummies."
Don't let fear, haste or the specter of competition push you into doing something unwise — especially with one of your biggest investments.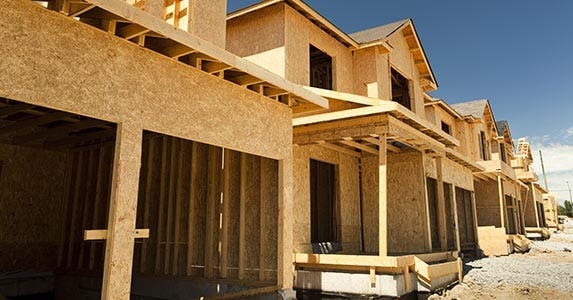 Shop new construction
Pgiam/E+/Getty Images
Supplies of new homes are growing faster than supplies of existing homes for sale, says Smoke. So it can be easier to get a new home, he says.
Buyers also get a warranty, plus new homes often cost homeowners less in maintenance and upkeep in those first 5 to 10 years than an existing older home, Smoke says.
In addition, if you buy the house before or as it's being built, "you won't face the scenario of having a multiple-bid situation," he says.
And, while you don't have to use them, many builders have preferred lenders and offer incentives or money that can be used toward closing costs, Smoke says.
RATE SEARCH: Get prequalified for a mortgage today.