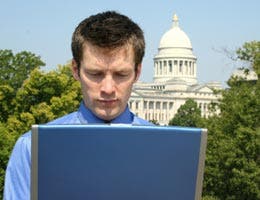 New consumer finance laws come online
Hear those waves crashing? No, it's not your nature sounds album. That's the sound of a sea change in the way the government regulates financial products.
This year will be one of change for the financial industry, thanks to the mammoth financial reform law known as the Dodd-Frank Act. Many of those changes, involving reshuffling of regulatory agencies, restrictions on banks' investing activities and ways to wind down failing Wall Street giants won't be noticed by most consumers.
"The initial effects are going to be minor, because (regulators) have to interpret the laws and put them into place," says Tom Cosimano, a finance professor at Notre Dame's Mendoza College of Business.
As regulators get Dodd-Frank rolling in 2011, a few key financial reforms may have repercussions that consumers will feel for good and, in some cases, for ill. Here are a few of the biggest.
New consumer watchdog comes online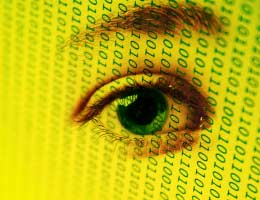 By July, some functions of the Consumer Financial Protection Bureau should be at least partially operational, says Elizabeth Warren, the White House adviser who is setting up the new bureau.
That means consumers will have a way to report onerous interest rates and loan provisions by financial institutions. They'll be able to call the bureau's customer complaint hotline, which Warren hopes will be up and running by July 21.
In another financial reform, the bureau will begin to scrutinize financial disclosures, the reams of fine print you get when you make any financial decision of consequence, and reworking them into a form that's easier for the average consumer to read and understand.
"Our first priorities are home mortgages and credit cards. What we're working toward — because in this case, they're similar — is clearer, shorter agreements that are much more user-friendly," Warren says.
Checking accounts may become more costly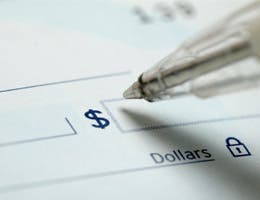 Don't be surprised if 2011 finds you getting dinged for monthly maintenance and other fees on a checking account that used to be free, says Peter Garuccio, a spokesman for the American Bankers Association in Washington, D.C.
As a result of another financial reform starting July 21, banks will see their revenue from processing debit card transactions cut in half by new limits on debit card interchange fees. That may force banks to begin charging more fees to checking account holders.
"If merchants aren't going to pay for the cost of maintaining the (debit card) system, it's going to fall to consumers," Garuccio says.
High interchange fees masked the true costs of checking accounts and made "free checking" possible, says Michael Barr, a law professor with the University of Michigan Law School and former Assistant Secretary for Financial Institutions at the Treasury.
"Everybody knows free checking isn't actually free; people pay for it. But you pay for it after the fact through hidden fees and overdraft and other measures," says Barr. "What you're going to see is more transparent pricing that allows people to actually make financial decisions that are good for themselves and their families."
Debit card rewards may be pared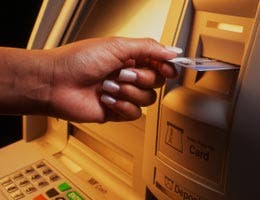 Falling interchange fees also will give banks less incentive to offer customer rewards for debit card purchases, so expect rewards programs to diminish both in number and value, Garuccio says.
"JPMorgan Chase has already said that it's eliminating its rewards programs," he says. "Others have hinted they're going to do the same, if they haven't already."
Retail prices may fall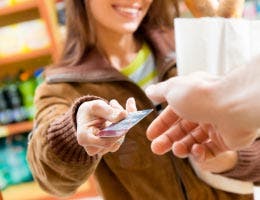 Lower debit card interchange fees may have another visible side effect for consumers from new financial regulations, Garuccio says. Because the cost of processing debit card transactions for retailers will be a fraction of the cost to process credit card transactions, they may try to steer consumers toward paying with a debit card.
Merchants will pay much less for interchange fees — a maximum of 12 cents rather than the current average of 44 cents — for each purchase you make.
"There might be one retail price and when you're going to the register, they may have a sign there saying, 'If you use your debit card, (the item) is cheaper,'" Garuccio says.
Mortgage loan shoppers gain more protections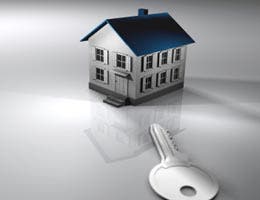 Dodd-Frank has set new financial regulations to end a few of the shadier tactics employed by some lenders and mortgage brokers to boost profits, Barr says.
One example: Some banks offered commissions to brokers who steered homebuyers toward mortgage loans with interest rates higher than what they would otherwise qualify for, says Barr. Thanks to the law, homebuyers won't have to worry about such practices in 2011.
Mortgage borrowers also will benefit from simplification and consolidation of some of the disclosures associated with getting a mortgage loan.
"It's a set of changes designed to make it easier to understand mortgages and compare them," says Barr.
For a full look at how mortgage hunting under Dodd-Frank is different, see the Bankrate story "Financial reform and your mortgage."
A free credit score with strings attached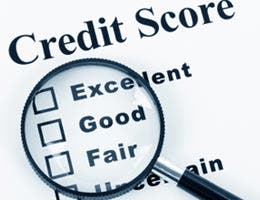 Starting July 21, if you find yourself on the receiving end of an adverse action by a financial institution, such as an auto loan rejection, you'll be entitled to a free copy of your credit score from that institution.
By getting a look at your credit score, it can help you understand your credit situation and take steps to fix your credit. And because getting your credit score usually involves paying $10 or so to one of the three credit bureaus, a free score is something of a consolation prize.
New protections could make investing easier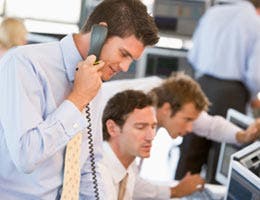 You know that prospectus you get when you buy into a mutual fund or make a stock purchase — the one that's as thick as a Russian novel and reads like an IRS handbook?
Regulators implementing Dodd-Frank are targeting it this year, Barr says.
"You usually get (disclosures) three days after the sale, which is three days too late," Barr says. "Much better, upfront disclosure, much clearer disclosure of the true costs of fees, churning and the like are now authorized under Dodd-Frank."
In another facet of financial reform, the Securities and Exchange Commission will craft a fiduciary standard for stockbrokers similar to that for investment advisers, says Barr. Such a standard could make brokers a little more careful in making investment recommendations in the future.
That's because a fiduciary standard requires an adviser to recommend investments that are in the "best interest" of a client. Previously, brokers could recommend investments that were only "suitable," which sometimes led to stockbrokers steering clients toward investments that were a poor fit for their clients but meant larger fees and commissions for them.
Under such a fiduciary standard, brokers who fail to recommend investments that are in the best interest of a client or fail to disclose conflicts of interest could find themselves liable for damages, just as investment advisers sometimes are now.
Additional resources