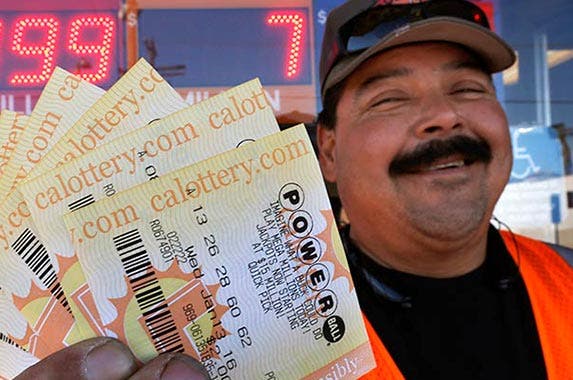 The 10 biggest US lottery jackpots
The excitement is building toward another huge Mega Millions drawing, showing once again that nothing stirs the blood of Americans like a lottery jackpot worth hundreds of millions of dollars or more.
Even if chances of getting struck by an asteroid are higher than winning the money, dreams of beachfront houses, lavish vacations and early retirement spur legions to line up for tickets.
The mounting Mega Millions prize is destined to join this group: the 10 largest lottery jackpots in U.S. history. Note that all prize amounts are before taxes, which can be substantial.
ADVISER SEARCH: Come into a windfall? Find a financial adviser today.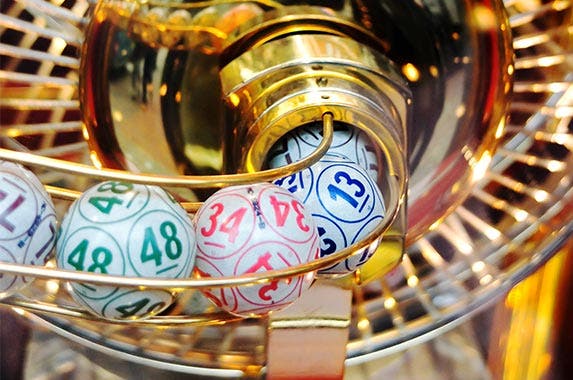 1. $1.58 billion
Chip Simons/Getty Images
(Powerball, January 2016)
The first U.S. jackpot to surpass the $1 billion mark followed a change in the rules making the Powerball game tougher. Officials announced that 3 winning tickets were sold, in California, Florida and Tennessee. Couples who claimed the prizes from Florida and Tennessee opted to take $327.8 million lump-sum payouts. The Tennesseans announced they were keeping their jobs, but one of the Floridians said the windfall led him to decide to retire.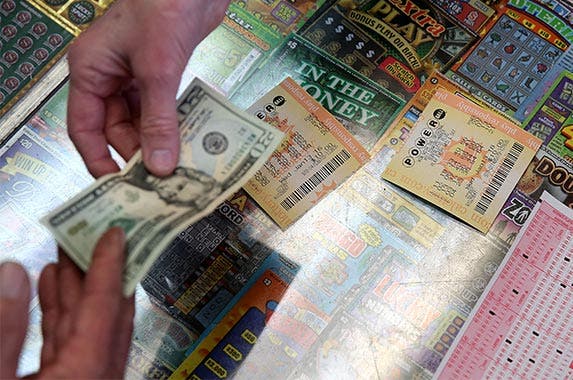 2. $656 million
Doug Armand/Getty Images
(Mega Millions, March 2012)
Winners of this record Mega Millions jackpot emerged in Maryland, Kansas and Illinois. One of the winning tickets was purchased by Maryland school workers who called themselves The 3 Amigos. They joked that they might get tattoos of the winning numbers with part of their shared $158 million lump-sum prize. (Note that lottery winners are typically given the option of taking a lump sum or a larger interest-bearing annuity, spread out over time.)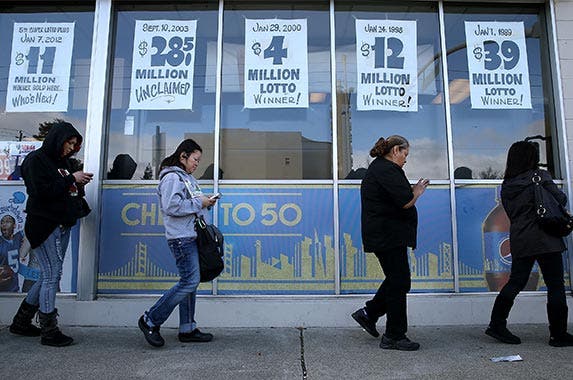 3. $648 million
Justin Sullivan/Getty Images
(Mega Millions, December 2013)
A massive Mega Millions jackpot was split between 2 winners in 2013. Ira Curry of Stone Mountain, Georgia, and California delivery driver Steve Tran each took $173.8 million lump-sum payments. According to The San Jose Mercury News, Tran called his boss to deliver the news, saying: "I don't think I'm going to come in today, tomorrow or ever."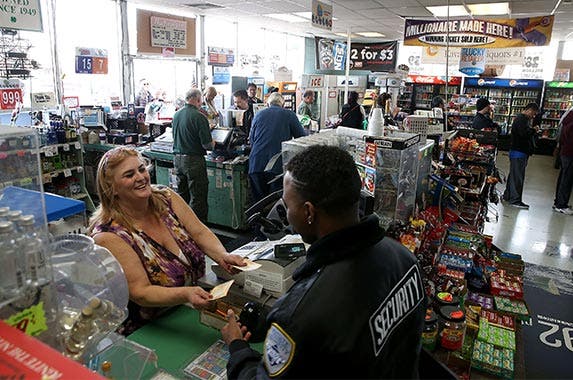 4. $590.5 million
Justin Sullivan/Getty Images
(Powerball, May 2013)
Gloria Mackenzie of Zephyrhills, Florida, was born during the 1920s but had to wait until the second decade of the 21st century to strike it rich. At 84, she pocketed a lump sum of $370.8 million as the sole winner of this Powerball jackpot. A stranger's kindness was crucial: According to ABCNews.com, a fellow customer at a Publix supermarket allowed Mackenzie to cut in front of her to buy the winning ticket.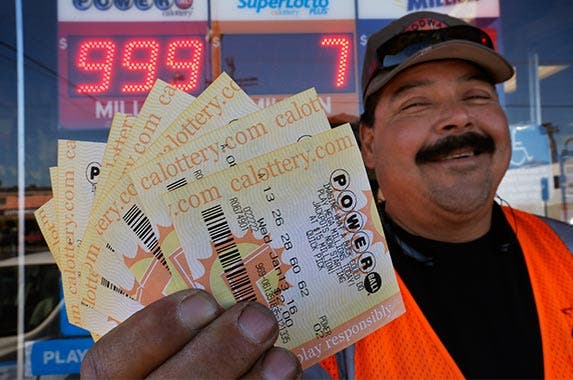 5. $587.5 million
Scott Olson/Getty Images
(Powerball, November 2012)
Tickets were selling at a rate of 130,000 per minute during the frenzy over this Powerball jackpot in 2012. Mark and Cindy Hill of Dearborn, Missouri, claimed half of the pot and collected a $192.3 million lump-sum payout. They championed good works, including paying for a new fire station in Mark's hometown of Camden Point, according to Reuters. Matthew Good of Fountain Hills, Arizona, had the other winning ticket and enjoyed a matching lump-sum prize.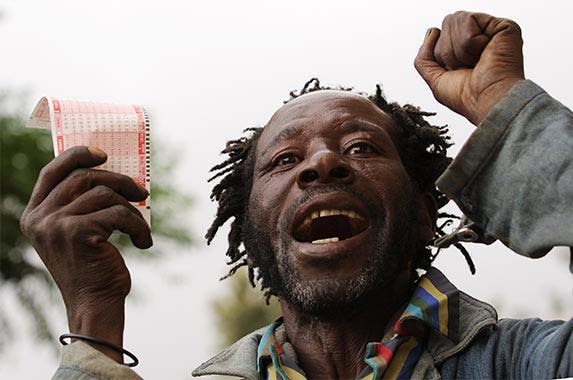 6. $564.1 million
Rick Loomis/Getty Images
(Powerball, February 2015)
Winners of this hefty jackpot in 2015 hailed from Texas, North Carolina and — for the first time in Powerball history — Puerto Rico. When the lucky islander opted for a $127 million lump sum, it was noted that lottery winnings in the U.S. territory were taxed differently than on the mainland. Meanwhile, the Daily Mail reported that the North Carolina winner used $12 million of her prize money to post bail for a boyfriend.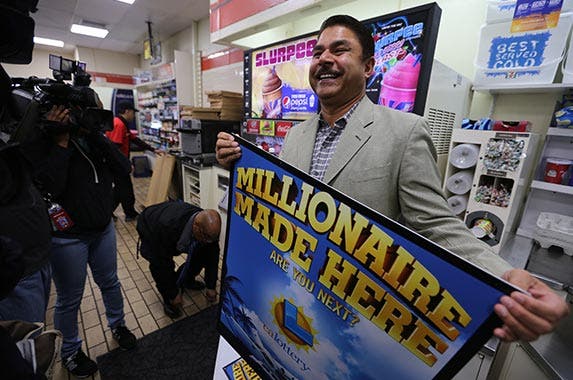 7. $448.4 million
Mark Boster/Getty Images
(Powerball, August 2013)
Paul White quickly decided one thing after finding he had one of the 3 winning tickets in this Powerball jackpot in 2013. "I'm never going to work for someone again," the Ham Lake, Minnesota, man declared, according to media reports. White chose a lump-sum payment of $86 million. One of the other winning tickets was held by a group of 16 New Jersey maintenance workers dubbed "Ocean's 16," and the third was claimed by a New Jersey man.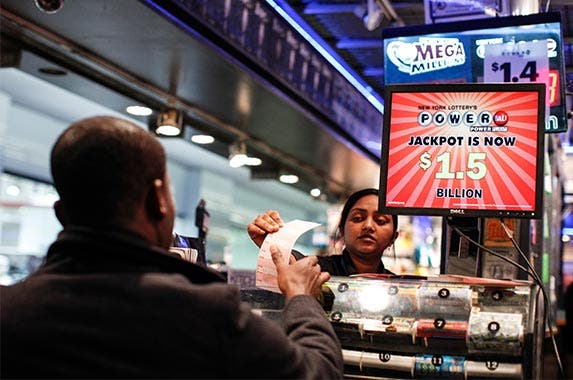 8. $425.3 million
KENA BETANCUR / Stringer/Getty Images
(Powerball, February 2014)
"It's amazing how a little slip of paper can change your life," said B. Raymond Buxton, who turned $2 into a big, fat prize he won all to himself. He hung on to his Powerball ticket for more than a month until verifying it at California Lottery headquarters — on April Fool's Day 2014, according to CAlottery.com. But Buxton wasn't joking around. He had hired legal and financial advisers before claiming his lump sum of $242.1 million.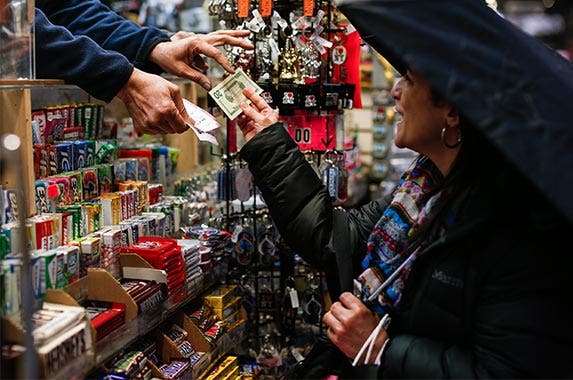 9. $414 million
KENA BETANCUR/ Stringer/Getty Images
(Mega Millions, March 2014)
Few rags-to-riches stories equal that of Robyn Collier of Merritt Island, Florida. Down to about $5 when she filed for bankruptcy in 2012, she and her boyfriend won Mega Millions and chose a $115.4 million lump-sum payment, according to FloridaToday.com. The couple said they planned to continue working but would use the money to travel. They shared the jackpot with another winner, from Maryland, who remained anonymous.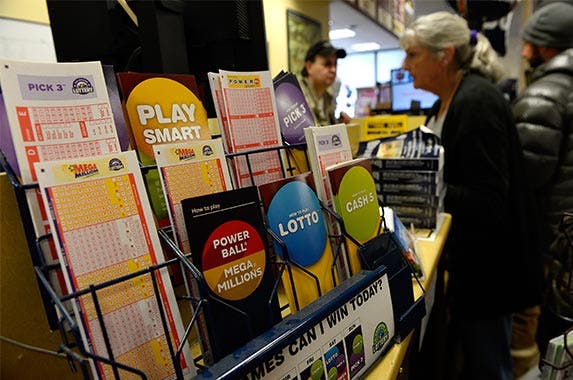 10. $399.4 million
Helen H. Richardson/Getty Images
(Powerball, September 2013)
How's this for secrecy? The Columbia, South Carolina, man who won this entire Powerball jackpot in 2013 told only his dog at first, according to NBCNews.com. He chose to stay anonymous, and it's not even clear whether he took the lump sum or the annuity (which is the option recommended by financial experts).