Which bank should I choose?
Get personalized bank recommendations in 3 easy steps.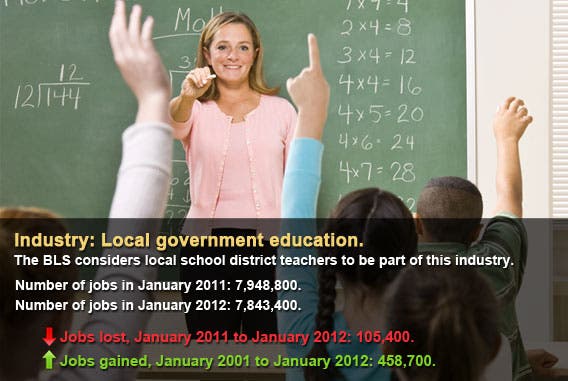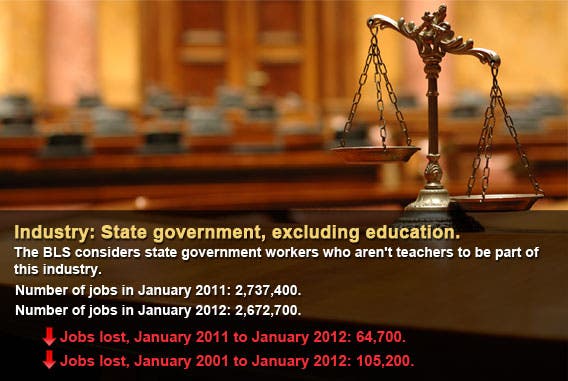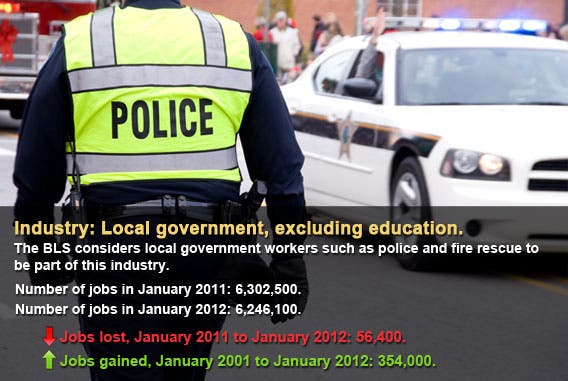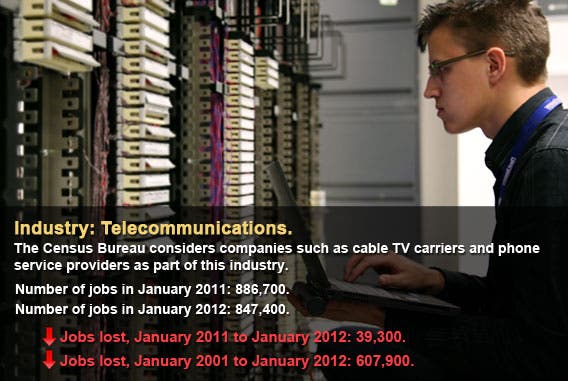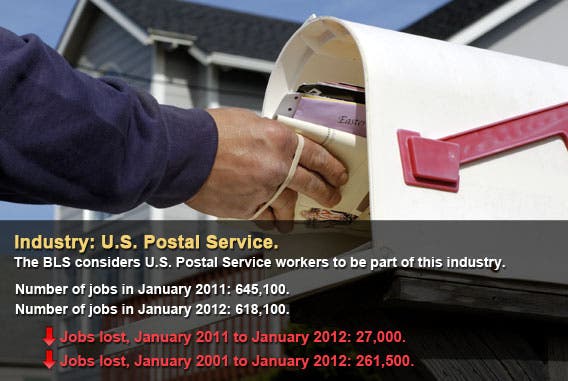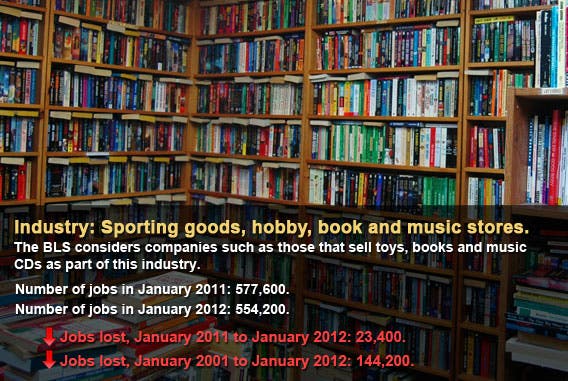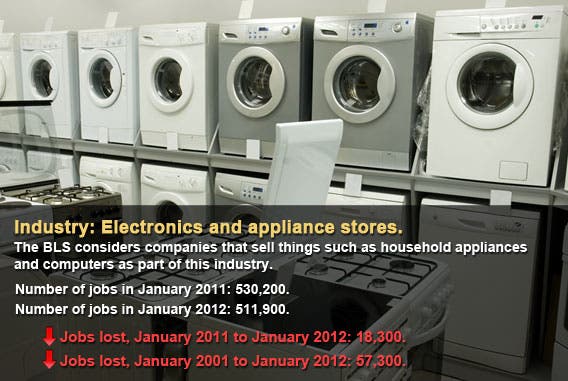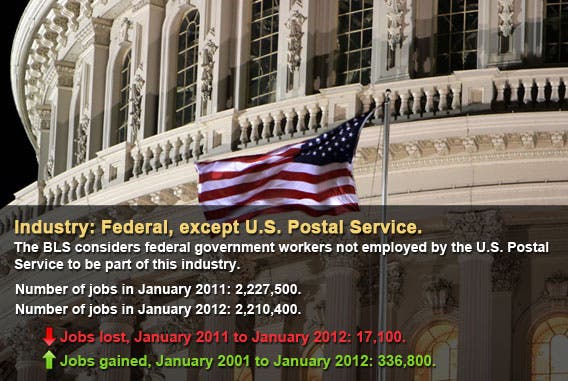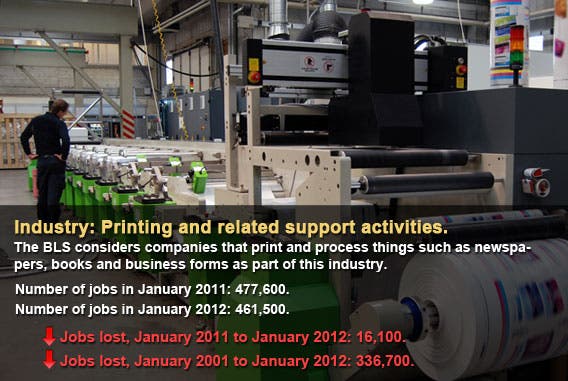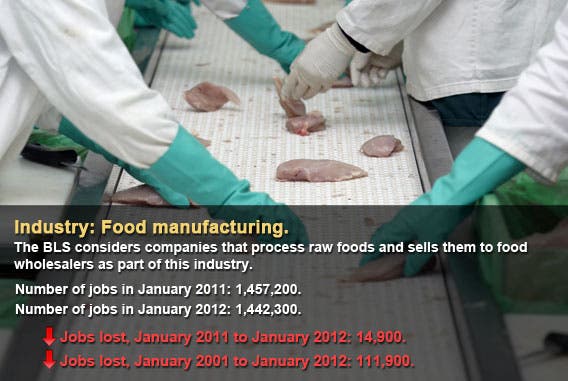 Although the federal government estimates that 1.95 million jobs were added to the economy between January 2011 and January 2012, some industries lost tens of thousands of jobs. These are the 10 U.S. industries that lost the most jobs since January 2011.