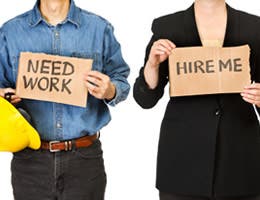 How to launch a second career
If you're like millions of others, you've been laid off. Or you haven't been, but you wish you would be. You're doing the work of three people — or you can't get a job interview in your field to save your life. Signs indicate that maybe it's time for a second career.
While many people think of second careers as an opportunity to follow their passion, sometimes moving on to another career is more a matter of wanting to have more control over your own future.
We rounded up some tips from people who've been there, done that, in hopes that the guidance will help you get started in the search for your next act.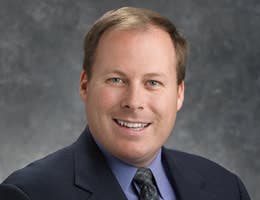 Make a plan
If you have time to make a transition, take that time to make a plan. When Todd M. Schoenberger resigned from his executive position with a Fortune 200 financial services firm to become a writer, he didn't just jump in.
"It's imperative to create an exit strategy with the company you are with," Schoenberger says. "Also, think about the personal aspect to it. If you have a spouse, you need to think about how this change pertains to them. If you don't, transitioning to a new role will provide unnecessary hurdles that will make success more challenging. But the plan is critical for success."
A 12-month transition period while you keep your day job is ideal. "The time gives you a chance to analyze everything."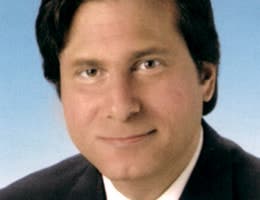 Know where the opportunities are
Michael Friedmann was a meteorologist who forecast the local weather for 15 years before getting laid off. "Finding a similar job in a decent market is extremely difficult, with younger people coming up and crowding the market," he says. "I would indeed recommend a second career to anyone who has been laid off from a highly competitive field, especially one that tends to hire younger, greener and cheaper."
A second career, he says, should be a good fit with your interests, but it should also have good prospects for growth.
That's why he trained to become a certified pharmacy technician, a job in the growing health care field. That knowledge, coupled with his interest in medicine (he has a graduate degree in science journalism), gave him the impetus he needed to get started.
He won't be abandoning his first love entirely. While working as a pharmacy technician, "I will be launching a Web-based brand of weather information, education and entertainment, with a podcast/radio show, devoted to popular enjoyment of the wonders of the weather, to follow."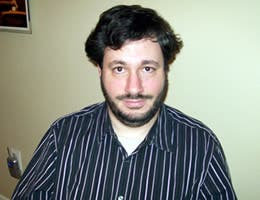 Understand yourself
"When launching a second career, you have much less time to foul things up," says Jeffrey Deutsch. "That's what your first career was for."
He earned graduate degrees in economics, planning to go into teaching or research. But Deutsch, who has Asperger's syndrome, a high-functioning form of autism, says, "Many 'Aspies' have a hard time getting and keeping jobs, friends, relationships, even places to live … and I was no exception."
Once he was diagnosed, he realized that he could help others by showing people how those who have Asperger's syndrome and those who are neurotypical (not on the autism spectrum) can interact with one another. That's when he started his business, A SPLINT, or ASPies LInking with NeuroTypicals.
"You have the advantage of hard-won experience in understanding not only what you truly do best, but also what you love to do," says Deutsch. "Use it."
Follow your instincts
Karen Hertz has been an attorney, music writer, public relations agency founder and the inventor of The Racktrap (a bra accessory) — all in the past five years.
"It may sound cliche, but I would say the biggest lesson learned is to truly believe in yourself," says Hertz. "Don't listen to the naysayers. Don't even tell people what you are doing if that will jeopardize your success. And always follow your instincts. Even when it doesn't seem apparent, be open to meeting all kinds of people and to all the possibilities life has to offer."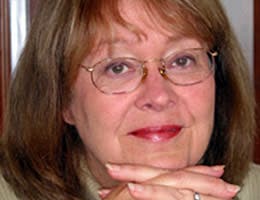 Save your money
Of course, if you're looking at a pink slip right now, this advice is too late. But if you're still in the thinking-about-it stage, start socking away a hefty rainy day fund. Nancy Lynn Jarvis, a 20-year veteran of the real estate industry, has started writing mysteries instead of selling houses. "Many Realtors I know haven't been making much money. I was fortunate to be older and to have funded retirement, so I had more options than most."
That nest egg is crucial, Jarvis says. "If a career change is necessary because of a layoff, go for it. Necessity may have presented you with an opportunity you might not otherwise have. Hopefully, though, your second career is thought out and funded. The funded part is key. I would suggest people considering a new career do what an entrepreneur needs to do before starting out: have at least a year's income behind them."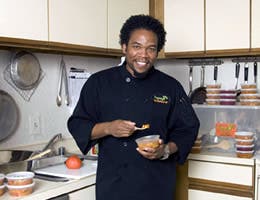 Don't panic
When Thomas T. Venable Jr. was laid off from his Web designer job, he "applied for job after job, went on interview after interview, plus phone interviews, nothing, still no job, no steady paycheck."
Being out of work with bills to pay can push anyone's panic button, but Venable knew that solving his problem would take "a calm and clear mind."
He looked at his skills to determine which ones could be turned into a job or a business. He liked cooking, so he asked himself, "What could I possibly make that people wanted to buy and eat?" It had to be something he could do out of his home that was simple to put together and package.
One night at the grocery store, he couldn't find an appealing salsa. That sparked the idea that became TommyV's Salsa. "I perfected my fresh salsa recipe, got my home kitchen certified, registered my business as an LLC, designed and built a Web site, came up with a marketing plan and started to sell at a local farmers' market."
The road hasn't been without obstacles, but keeping a calm and clear mind has been key to Venable's success.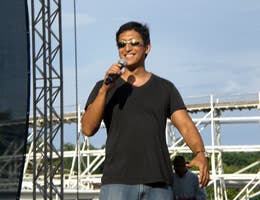 Follow up on training
When Dan Nainan was laid off from his job as a senior engineer at Intel, he dove right into his second career: stand-up comedy.
That's not the head-scratcher it first appears to be. "I went into stand-up comedy for a specific reason — my job involved speaking on stage doing technical demonstrations in front of thousands of people, (sometimes) on television in front of millions of people. I had tremendous stage fright, so I thought that a comedy class might help — in other words, if I could do comedy, then a corporate presentation would be nothing."
So he already had the training for his second career when his first was eliminated. He never needed to pursue other alternatives as he found almost immediate success. "I've performed at the Democratic National Convention, at three inaugural events, and I just starred in an Apple commercial and shot a movie with Dev Patel, star of 'Slumdog Millionaire.'"
He points out that residuals from the commercial could end up paying him more for a day's work than he earned in a year at Intel. That's no laughing matter.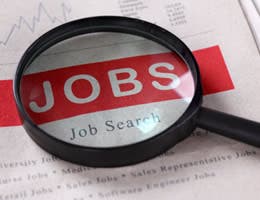 Prepare for your career makeover
Check out Bankrate's stories about the various ways to reinvent yourself so you can embark on your new career.