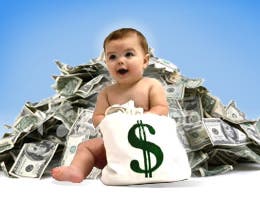 7 tips to save on baby costs
From diapers to formula, your bundle of joy can cost you a bundle of cash. With high unemployment rates and the economy still in the doldrums, parents are trying to get the most from their dollars.
Employing these seven tips can keep you, your baby and your wallet happy.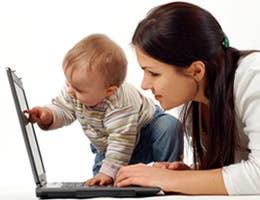 1. Barter online rather than buy baby items
One expensive aspect of raising a child is clothing and other items. "With children's gear, there's a lot of inefficiencies and waste," says Michael Satz, chief executive of BarterQuest.com. "Stuff ends up hanging in a closet, getting thrown out or donated."
To help, free Web sites have popped up that let parents barter for clothing, toys and equipment. On BarterQuest.com, you list the items you don't want and swap them for the items you do want. Zwaggle.com, a site for bartering baby goods, uses a points-based system to let you swap baby gear. Rack up points for the things you "sell" and use those points to "buy" other items on the Web site.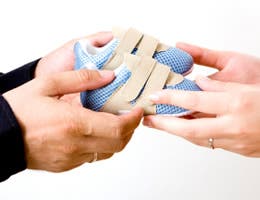 2. Hold a party to swap baby items
A social and user-friendly way to acquire baby clothes and toys is a party. Host your own neighborhood or work-related hand-me-down or swap party.
You (can) have mommies get together for a (children's) play date and swap gently used hand-me-downs," says Ana Connery, editor in chief of Babytalk magazine.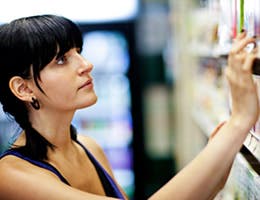 3. Buy generic diapers and wipes
Parents will change an infant's diaper as much as 12 times a day and a toddler up to eight times a day, for about 2,900 to 4,400 diaper changes per year, depending on age, according to a survey of pediatricians last year by New Haven, Conn.-based The Diaper Bank, a nonprofit group that distributes free diapers to needy families.
Sandra Gordon, author of "Consumer Reports Best Baby Products," says parents will end up spending $1,500 to $2,000 on brand-name diapers. To save, buy generic or store-brand baby wipes and diapers.
"With store brand diapers, you can save about 3 cents per diaper," Gordon says.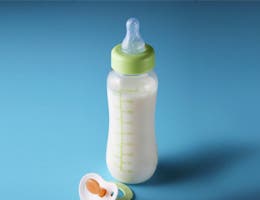 4. Breast-feed instead of buying formula
A great way to save on feeding your baby is to breast-feed. Breast-feeding isn't for every mom, but if you can do it, it can save you $2,000 or more a year on the cost of formula, Gordon says.
You'll have to subtract a breast pump if you decide to express milk, costing $50 or more per month to rent or $300 and up to buy. Still, you'll be saving money and trips to the grocery store.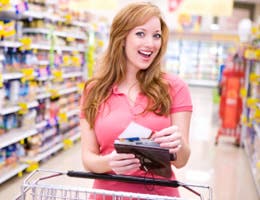 5. Use manufacturers' coupons and grocers' baby clubs
Manufacturer's discounts on baby food and formula are a great way to save money. Companies such as Gerber, Beech-Nut, Enfamil and Similac offer coupons, promotions and giveaways for their food and formula products if you register on their Web sites.
Many supermarkets have their own money-saving baby clubs. For example, Winn-Dixie Stores Inc. in the Southeastern U.S. has a baby club that gives $10 back for every 200 points earned on purchased baby items, as well as coupons for free products and special offers in the mail.
In addition, stores sell their own brand of formula which can save you money. "All of the formula has the exact same ingredients as specified by the FDA (Food and Drug Administration)," Gordon says.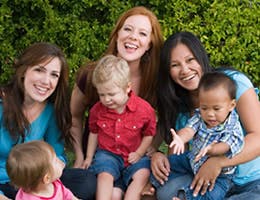 6. Join baby-sitting co-ops
A baby sitter can cost $10 per hour, and baby-sitting co-ops are a way to keep this expense in check. It starts with a group of moms who get together and agree to trade baby-sitting hours using a points-based system. When you baby-sit, you earn points. When you utilize a baby sitter, you use points.
The co-op can be two or three moms or 10 to 12. A baby-sitting co-op can be as informal as asking moms at a children's play date if they are willing to swap baby-sitting duties, says Gary Myers, author of the "Smart Mom's Baby-sitting Co-op Handbook."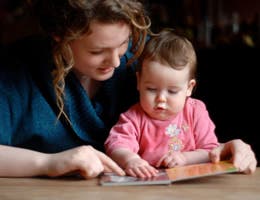 7. Try free mommy programs at the library
The first few months of your baby's life will be all about sleeping and eating. But there will come a time when you and your baby will need some socialization and support from other parents and children. Sure, you can spend the hundreds of dollars and the weeks of commitment to join a mommy-and-me class, but a cheaper way is to tap free classes at your local library.
For example, the Clayton County Headquarters Library in Jonesboro, Ga., offers a free weekly Baby Talk class designed to encourage language development and motor skills. The Deer Park Public Library in Deer Park, N.Y., offers the Babies 'n' Books program which introduces age-appropriate themes via books, songs, movement and play. Borders stores also have free story time for babies and their caregivers.