Best September bargains
September brings bargains on an assortment of items that don't necessarily go together — like coffee and cars.
At the grocery store, that means plentiful summer produce discounted right alongside the first abundant fall offerings. It's a "cornucopia" of food bargains for consumers, says Chris Romano, global produce coordinator at Whole Foods Market.
"You'll see great prices on peaches and nectarines, alongside pears and apples," he says. "You have 2 seasons at the same time."
If you're shopping for a bargain or two — or just looking for ways to save on what you need — read on to discover a few items that will be really good buys this month.
RATE SEARCH: Check your credit report for free at myBankrate now before shopping for these great deals in September.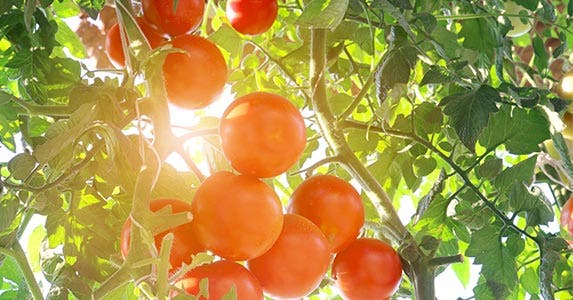 Last taste of summer, first bite of fall
If you've been enjoying those big, juicy summer tomatoes, now's your last chance to enjoy them at lower summer prices.
In September, you can still find a rainbow of heirloom varieties for 20% to 50% less than out-of-season prices — often $1 to $2 off per pound, says Romano.
Big, red round "slicer" tomatoes — a cookout staple for topping burgers — will still be $1.29 to $1.49 a pound, with some discounted as low as 99 cents a pound, he says.
And if you're planning a cookout Labor Day weekend, don't forget fresh corn. Romano says retailers will be rolling out specials — 25 cents an ear, or 4-for-$1.
The first weekend in September will be the "last push" for corn season, so it will be "very inexpensive," Romano says.
September also ushers in the first tastes of fall.
Hearty greens that are great in soups and salads, such as kale and chard, "need the cool, crisp nights," that this month brings, he says. Look for discounts and deals of 20% to 40% off.
RATE SEARCH: Looking to open a new checking account? Find the latest checking account rates in your area today at Bankrate.com.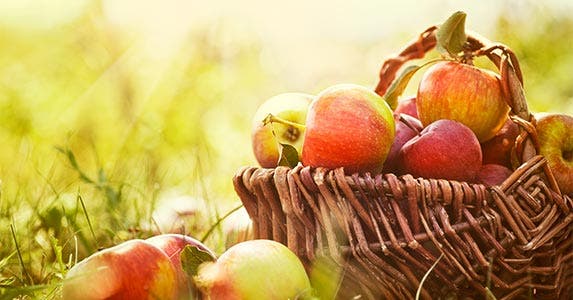 Summer fruit: Apples, pears, stone fruit
© mythja/Shutterstock.com
Craving apple pie, apple fritters or just a sweet, crispy apple with a slice of cheese?
Domestic apples are "a fall crop," and as they roll into the stores this month, you'll start to see prices dropping by 10% to 15%, says Romano. Look for prices in the range of $1.49 a pound for conventional fruit and $1.99 a pound for organic.
It's also the start of the short season for another fall favorite: Bartlett pears, he says. "They're very prolific and very flavorful in September and October."
Look for prices to go from the out-of-season $1.99 a pound to the $1.29 per pound this month. "You'll see some nice discounts," Romano says.
With peaches and nectarines, look for a 20% discount from off-season prices — about $1.99 a pound, says Romano. "The pricing continues in September. It's the last chance to grab a good price on peaches."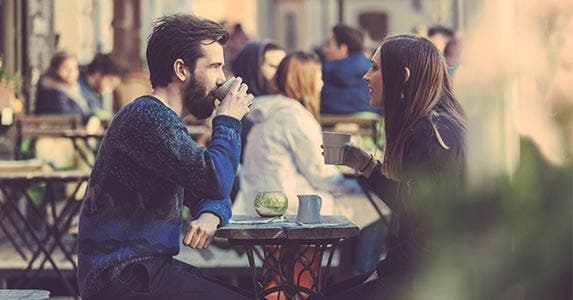 Celebrate coffee
© William Perugini/Shutterstock.com
Make your calendars, caffeine fiends: Thursday, Sept. 29 is National Coffee Day.
To mark the occasion, a lot of coffee houses and doughnut shops, both big chains and small independents, will be offering deals and discounts, says Kendal Perez, spokeswoman for CouponSherpa.com.
Last year, some of the large chains offered everything from free cups of java to coffee mugs and doughnuts on the house — along with special buys on bags of beans, she recalls.
The one exception: Starbucks, which often uses the date to kick off charitable events, says Perez. Last year, to assist coffee farmers hit by a blight, it pledged to donate one coffee tree for every bag of coffee sold over the next year.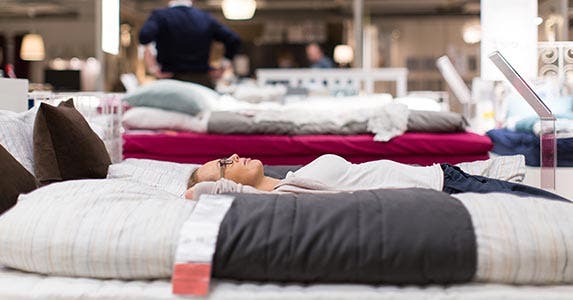 Labor Day weekend deals
© lightpoet/Shutterstock.com
Think of it as the Black Friday before Black Friday. And if you're searching for deals, you'll find some healthy discounts this weekend.
"I like to think of Labor Day as a good time to buy the big-ticket items you can't wait until Black Friday to buy," says Benjamin K. Glaser, features editor with DealNews.com.
Labor Day rivals Memorial Day as "one of the best times of the year to buy a mattress," he says. "You should look for discounts of at least 50%," then add coupons for extra savings, Glaser says.
Perez agrees. Based on last year's sales, expect discounts of up to 60%, plus some retailers will throw in gift cards to popular discount stores, while other retailers will offer such bargains as twin mattresses for $99, she says.
RATE SEARCH: Need a personal loan? Find the right match for your needs at Bankrate.com now!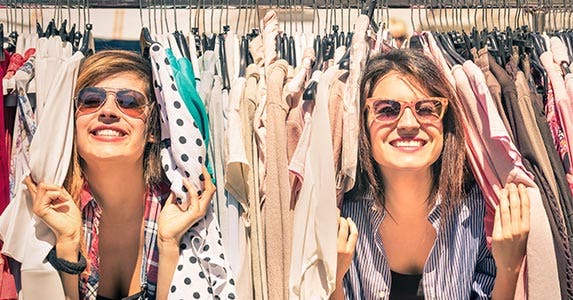 Apparel, home goods, school supplies
© View Apart/Shutterstock.com
"September is all about the end of summer, so anything seasonal is going to be on clearance," says Glaser.
Look for rock-bottom discounts on summer clothes — everything from clothing and swimwear to shoes and accessories — up to 50% off, says Perez. And on Labor Day weekend, look for additional cuts of 20% to 30% for deals that amount to 70% to 80% off original prices, she says.
You'll also find good deals on summer home goods –from grills and patio furniture to pillows. Look for discounts of around 40%, says Glaser.
September is also when you'll find the last of the 1-cent and 10-cent deals on school supplies at the big office supply chains, she says. "The deals start to wind down after Labor Day."
Some clothing and camping retailers will also have sales on back-to-school clothes and backpacks, says Perez.
And if you or the student in your life needs a laptop, you might be able to find a deal. It's "the tail end of back-to-school season and inventory will be more limited, but the discounts justify giving it a look," says Glaser. With $300 to $500 devices, "you can expect $100 off," he says.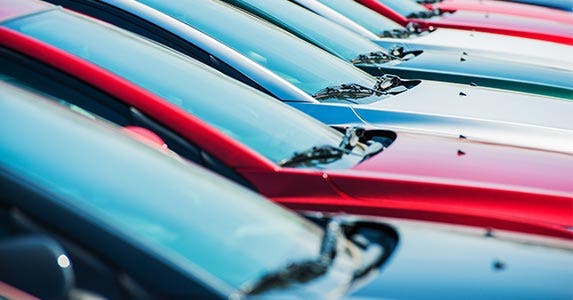 New cars
© welcomia/Shutterstock.com
If you're car shopping, you might find a deeper discount on Labor Day weekend for new 2016 models.
"Everyone is referring to Labor Day as the 'Black Friday' of car shopping," says Perez. Not only is it a 3-day weekend for most people, as well as the start of a new month, but it coincides with the time when a lot of the 2017 models are hitting the lots. So dealers are looking to clear out the 2016 models.
"All of those factors together make it a good time to buy a car," she says. Look for incentives like 0% financing or rebates of $2,000 to $5,000, says Perez.