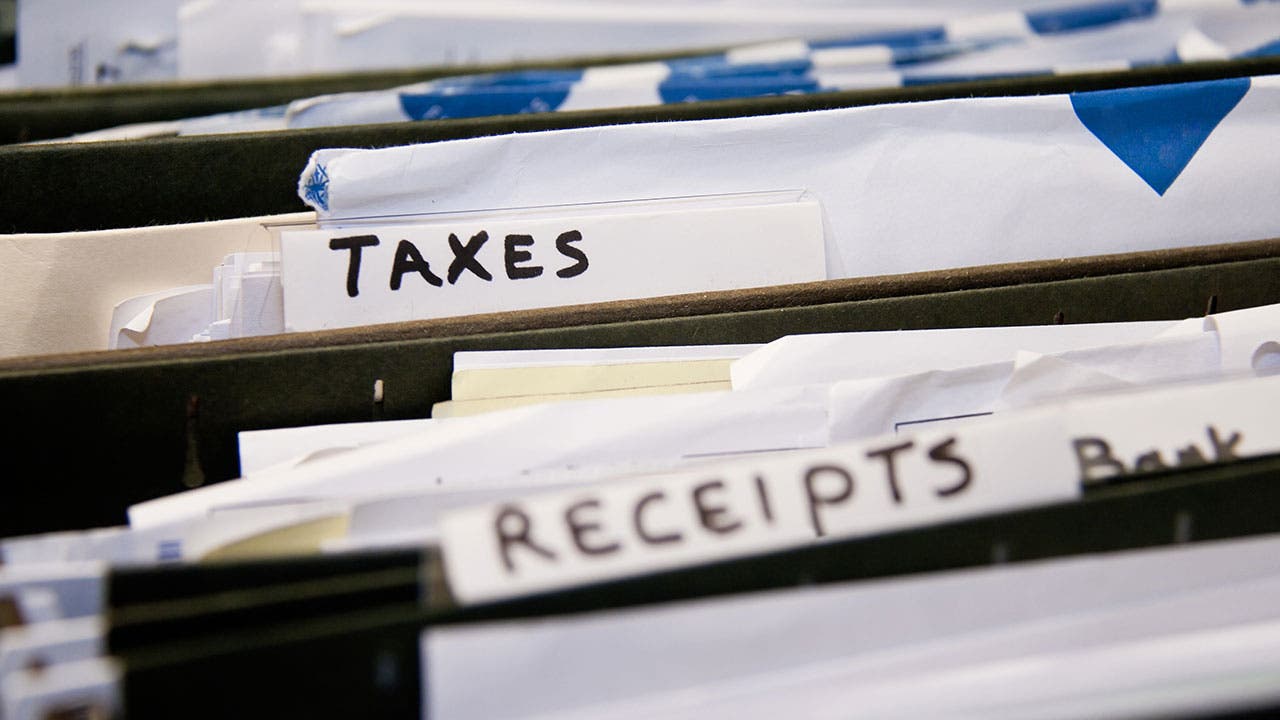 Once tax season is over, you're probably eager to push taxes out of your mind and clear the clutter from your desk.
However, it's a good idea to organize your documents now—and consistently save new tax-related documents throughout the year.
"The IRS requires you to keep the records so you have a backup where you can prove everything you put on your tax return," says Kristin Ingram, CPA and owner of Accounting In Focus, an accounting education website.
Here's what to know about which records to hang on to, how long to keep them and how to safely get rid of them.
Why do I need to keep my tax records?
You'll be happy you've kept these around if you have reason to retrieve them from storage.
For example, the IRS may notify you to tell you it found an error on your return. Or maybe you found the error, and you need your records to file an amendment. You might even need a previous year's tax records to fill out this year's.
But the reason most people keep their records is fear of being audited, which is the IRS' way of keeping taxpayers honest. During this review, the tax agency examines your accounts and financial information to ensure everything is reported correctly—and the IRS puts the burden of proof on you to produce supporting documents. Having your tax records at hand, whether electronically or as a paper file, makes it easier to answer the IRS' questions.
What records do I need to keep?
Generally, the IRS recommends keeping any documents that prove how much income you've earned and anything that supports credits or deductions you claim.
Don't worry about keeping every single document if you'll get one record at the end of the year that summarizes the information, Ingram says. For example, your W-2 is a summary of all your paystubs.
Here are examples of documents you'll want to keep around:
For items concerning your…
Keep as basic records
Income
Form(s) W-2

Form(s) 1099

Form(s) K-1

Expenses
Sales slips

Invoices

Receipts

Canceled checks or other proof of payment

Annual bank statements

Home
Closing statements

Purchase and sales invoices

Proof of payment

Insurance records

Form 2119 (if you sold a home before 1998)

Investments
Annual brokerage statements

Form(s) 1099

Form(s) 2439

Retirement accounts
Form 5498, Roth and traditional IRA contributions

Form 8606, nondeductible IRA contributions

Annual statements

401(k) and other company-sponsored plan statements

Form 1099-R distribution records

Affordable Care Act coverage
Form 1095-A, Health Insurance Marketplace Statement

Form 1095-B, Health Coverage

Form 1095-C, Employer-Provided Health Insurance Offer and Coverage

Form 8965, Health Coverage Exemptions
How long do I keep these records?
Here's a good rule of thumb: "As long as you're not doing anything fraudulent and you're reporting all your income, the IRS says you should keep your records for three years," Ingram says.
In most cases, the IRS can only go back and audit your return for three years, which is why they recommend keeping your documents for that long. But in certain situations, the IRS says you should keep records even longer:
| | |
| --- | --- |
| If you… | Then the period is… |
| File a return and the next three situations below do not apply to you | 3 years |
| Do not report income that you should and it's over 25 percent of the gross income shown on your return | 6 years |
| File a fraudulent return | No limit |
| Do not file a return | No limit |
| File a claim for credit or refund after you filed your return | Later of 3 years or 2 years after tax was paid |
| File a claim for a loss from worthless securities | 7 years |
| Have employment tax records | 4 years |
Time limit exceptions
While the basic IRS review period is three years, there are exceptions — in the tax collector's favor.
If the agency suspects you've underreported your income or has questions about a worthless stock write-off, look out. When examiners believe you've shorted your income amount on a return by 25 percent or more, they can come asking questions up to six years later.
Even if you reported everything correctly, there's still an argument for keeping your documents longer than three years, if you think you'll need to prove to the IRS that you didn't underreport income or lie on your return.
How should I organize my records?
The IRS doesn't require you to keep your records in one particular way, but it does urge taxpayers to keep them "in an orderly fashion" and in a safe place. "As long as you can provide the documentation when needed, it doesn't matter how you keep it," Ingram says.
Start a filing system, which can be digital or with paper records. Organize the documents, first by year and then by category (such as bank statements and income forms). Throughout the year, save and organize your documents consistently so they'll make sense at tax time.
"I recommend the KISS method: Keep it simple and stupid," says Irene Wachsler, CPA at Wachsler CPA in Canton, Massachusetts. "Some folks buy a $20 file folder with multiple pockets ('January–December' or 'A–Z') and stick the receipts in there for each year. Others can take pictures and keep them stored digitally."
Ingram uses an app called CamScanner, which converts cell phone pictures to PDFs that you can label and store. The app makes it easier to snap pictures of any tax documents and organize them.
If you have a small business, Wachsler recommends using a cloud accounting service to track your expenses or hire a professional accountant. "You'll save money on your taxes at the end of the year because all of your legitimate expenses will be captured in the accounting system," she says.
And although your bank or utility company may keep your statements on file for a few years, you can always download and save them on your hard drive.
Getting rid of your tax records
When it's time to throw out these files, do so carefully. Tax documents contain a lot of sensitive information, such as your Social Security number, address and financial account numbers. Properly discarding these will help you avoid identity theft down the road. Use a paper shredder—and you can even take it a step further and toss the shreds into the messy kitchen trash.
Learn more: