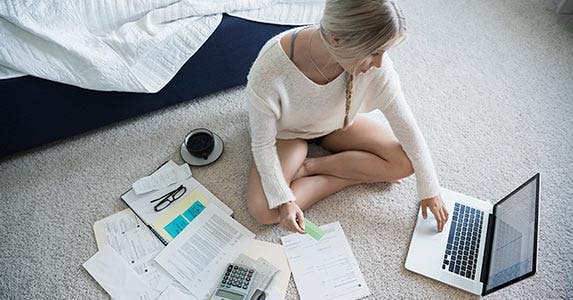 Don't dig another hole
After a bankruptcy, many worry whether they can get credit again.
The real challenge is not digging that hole all over again.
You can establish credit after a bankruptcy. You might have to get a low-limit or secured card. Or you might be able to qualify for a plain vanilla credit card, or even score the rewards card of your dreams.
But that's not the point. Since you didn't intentionally drive into that financial ditch the first time, just how do you keep history from repeating itself?
Here are 9 strategies to help you master your credit.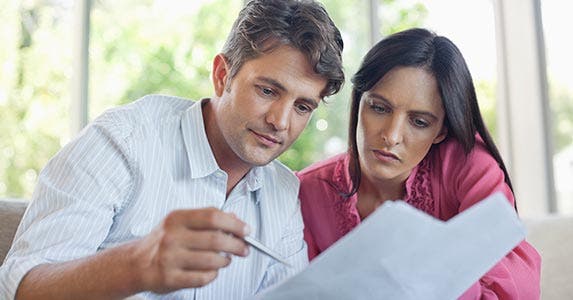 Conduct a financial autopsy
Sam Edwards/Caiaimage/Getty Images
Think of it as "CSI: Your Money."
Step 1 is to figure out what went wrong, says Kit Yarrow, consumer psychologist and author of "Decoding the New Consumer Mind."
And unlike the versions of your life that you share with neighbors, friends or future employers, this is the time to be brutally honest. So skip the whitewashing.
An unflinching assessment will help you recognize your power to stay financially solvent, Yarrow says.
Chances are, your money troubles were the result of a perfect storm, not just one single thing. Often, a person isn't "terribly financially sound, and then something happened," Yarrow says. "So let's get to the point where we're so financially prepared that something can happen and we're still OK."
X-ray the factors that led to your bankruptcy.
In retrospect, what could have reduced the impact? A larger emergency fund? A more comprehensive insurance policy? Or possibly a streamlined budget?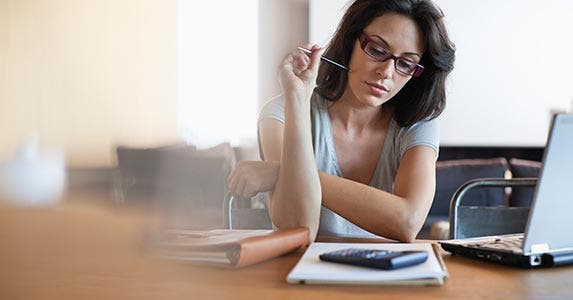 Prioritize your spending
OJO Images/Getty Images
"Budgeting is obviously pretty key to making sure you don't have more going out than coming in," says Henry Sommer, supervising attorney for the Consumer Bankruptcy Assistance Project in Philadelphia.
And you want to have a little left over every month for savings, too.
"Emergencies invariably happen," he says. "If you're spending your last dime and something comes up, you'll be running to the payday lender or a friend."
It may help to picture your budget as an inverted pyramid, says Kathleen Gurney, author of "Your Money Personality: What It Is and How You Can Profit from It."
Most important: Bills related to your health, safety and security go at the top of the inverted pyramid. That would include expenses such as your rent or mortgage, food and the gas you need to get to work.
"And instead of rationalizing, be rational," she says. "Credit should not be used for these things; these things should come out first."
When you set the rest of your budget, look at spending in terms of what brings you joy, Gurney says. Ditch what you buy that doesn't add to your happiness.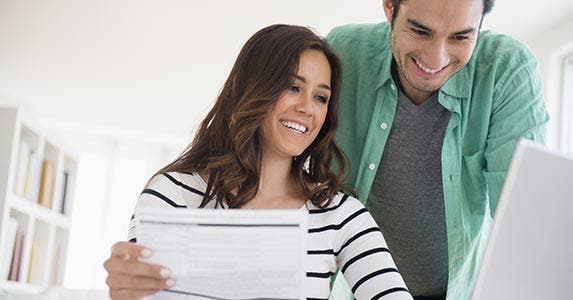 Fit your lifestyle to your budget
Blend Images JGI/Jamie Grill/Getty Images
Your lifestyle has to fit your budget, not the other way around.
One target for scaling back: anything that involves recurring monthly charges such as phone and cable bills, Sommer says.
Nothing can drain your bank account faster than monthly $200 phone or cable bills, he says. "People don't realize how much it adds up."
So shop for options, and include some of the cheaper prepaid services in your comparisons, he says.
And if your income takes a dip, adjust your budget accordingly.
Too many times after the financial storm hits, a consumer just keeps up with his old spending habits, Sommer says. And that's a great way to position yourself for another bankruptcy.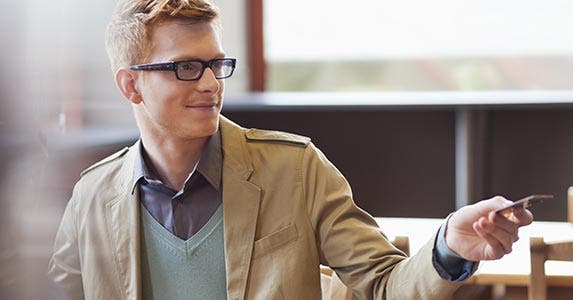 No new debt
ONOKY/Brand X Pictures/Getty Images
Want to master credit? Don't carry debt.
That means sticking to your budget, even when you shop with plastic.
"You can use credit," says Yarrow. "But you have to pay off that credit card bill every month. No more carrying a balance."
After you emerge from the spending constrictions of bankruptcy and get a card in your hand, you may feel "more flush," she says. But don't let that sensation fool you.
Your new golden rule: "Charge no more than you can pay off in full," Yarrow says.
"People just need to understand that when they buy something on credit, they are paying a whole lot more for it than if they had saved for a few months and paid cash," Sommer says.
Smart consumers don't use credit cards as a loan, but as a payment method. If they don't have the cash in their pocket or bank account, the card stays in the wallet.
That also means no interest payments and no stress when the bill arrives.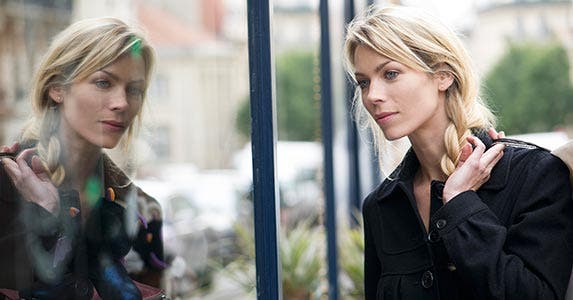 Analyze your credit-bingeing triggers
PhotoAlto/Frederic Cirou/PhotoAlto Agency RF Collections/Getty Images
Was putting too much on the cards at least part of the reason you declared bankruptcy?
If that's the case, take a look at your emotional triggers, Gurney says. What types of situations or internal dialogues preceded you racking up the balances?
"Were you trying to boost yourself so you'd fit in?" she asks. Or were you trying to please family members by spending money you didn't really have?
Or did you reason that, even if you didn't have the money in hand, you'd come up with it somehow before the bill was due?
If one of your problems is that you have trouble saying "no" (to yourself or others) in stores, "bring cash," says Gurney. "Do that for a while until you know you can regulate yourself."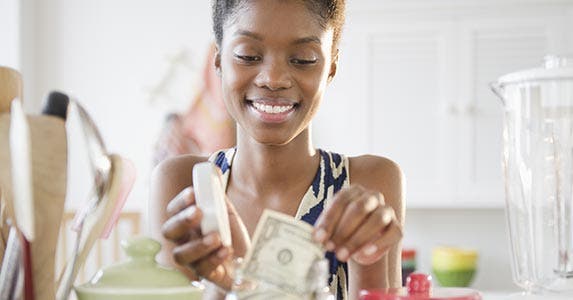 Create a cash cushion
Blend Images – JGI/Jamie Grill/Brand X Pictures/Getty Images
Think of it as an air bag for your credit.
Things happen. But with a little protection, you can walk away unscathed.
With unexpected bills, many people reach for the plastic first and worry about how to pay for it later.
But if you have a little cash set aside, you can either pay cash or cover that card bill when it arrives.
When it comes to an emergency fund, everyone's optimum amount is different.
Two to 3 months used to be the rule of thumb. Now, it's probably smarter to save enough to cover as many as 9 months of expenses.
But, for a young 20-something with no dependents, "That feels like a lot," says Yarrow. Yet, for a 40-something with a couple of kids, it could be about right.
So look at things such as past unexpected bills (including any that may have precipitated your bankruptcy), insurance deductibles and current savings to help figure your ideal amount.
Whatever you goal, the important thing is just to start saving; any savings is better than no savings.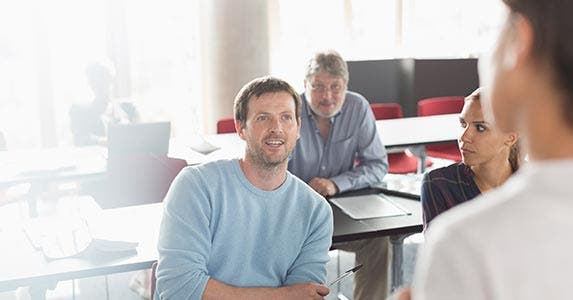 Get educated
Caiaimage/Tom Merton/Getty Images
Last time around, your lack of knowledge about money and credit hurt you.
This time, stop waiting around, and educate yourself.
Two keys: Make it a priority, and make it easy.
You can read online articles on personal finance, take Web-based seminars, or sign up for classes through your local community college or nonprofit community credit counseling agency, Yarrow says.
And don't underestimate the value of a one-on-one counseling session from that same credit counseling center, she says.
The bottom line: Grow to understand more about money and become financially literate, Yarrow says.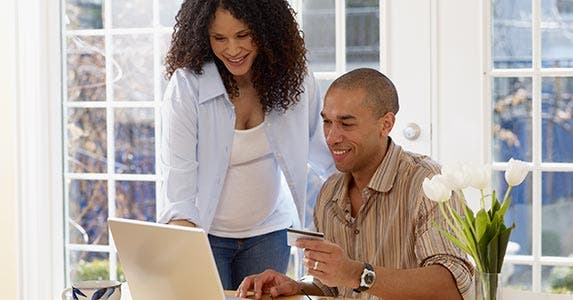 Cultivate your credit
LWA/Dann Tardif/Blend Images/Getty Images
Credit is like a garden: You have to tend it regularly.
Since you're rebuilding from bankruptcy, you want to be even more attentive.
Using a credit card? Check that balance every day so that you know exactly what you're using and that you're staying within your budget, Gurney says.
Adjust that spending plan as you move through the month, she says.
If a dinner out drains more than you planned, instead of reaching for the cards, cut back elsewhere. Brainstorm ways to stay on budget next time, whether it's skipping drinks, paying with cash, or asking for separate checks instead of splitting the tab with friends, she says.
"And stop being the victim," Gurney says. With your finances, "You make yourself the victim by not being able to manage it well."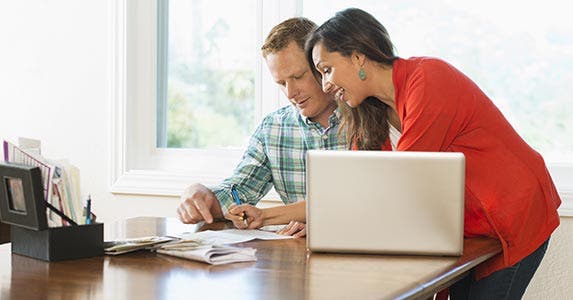 Look at the bright side
Solina Images/Blend Images/Getty Images
You've been through a hard-fought financial battle and come out the other side. You learned some hard lessons, and you're a lot smarter financially.
And you're in good company. "It's shocking to me how many people who are good with money now … went through a period when they weren't," Yarrow says.
"What really works is being positive," Gurney says. "With good planning and end-goal setting, you can realize your dreams."
When you direct your discretional spending, steer it in terms of which choices would give you the most joy, she says.
Take that same attitude to the limits you place on your own credit card behavior. "When you come out of bankruptcy and start using credit wisely," it's all about setting rules and boundaries to build healthy habits, says Gurney.
And, like someone who's dropped a massive amount of weight, "You'll start to feel differently about yourself," she says. "You're no longer a debtor. You're no longer someone who can't do it."
"It's a new day," says Gurney. "And you're giving yourself all the tools to be a money master."