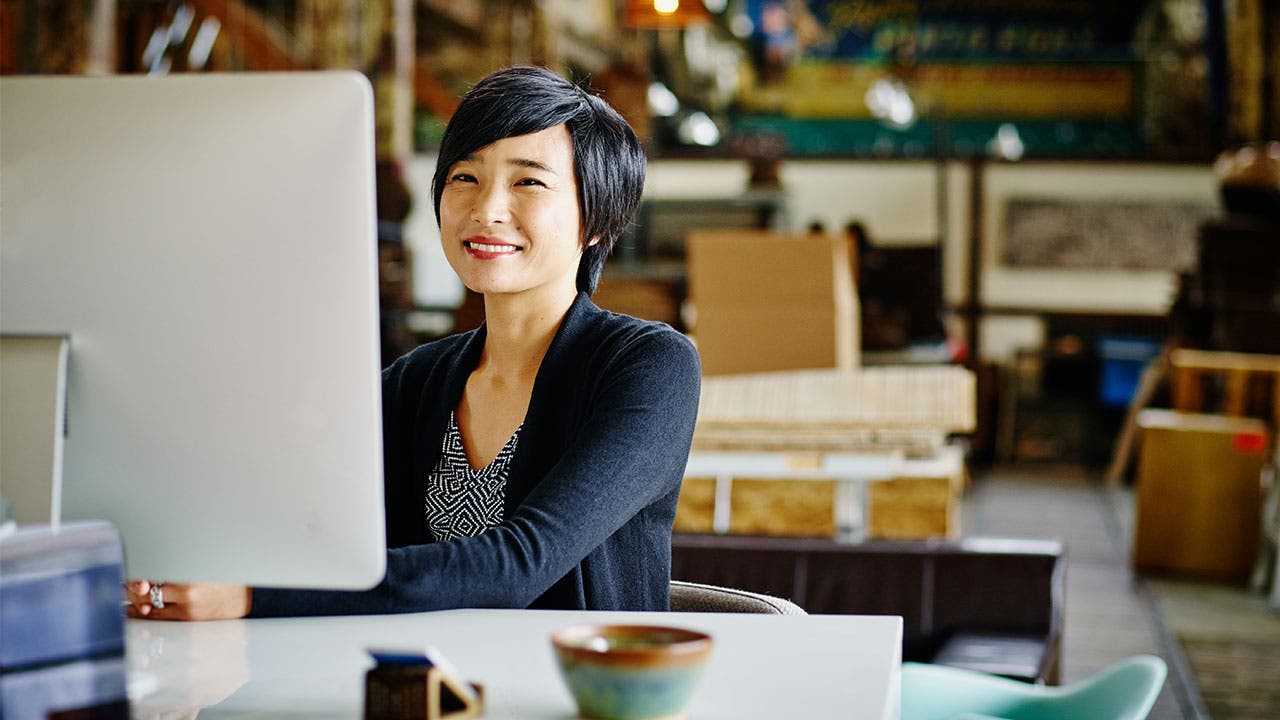 No matter what kind of debt you're dealing with—credit cards, student loans or medical debt—it's important to find the best debt consolidation options for you. The best debt options include balance transfer credit cards, home equity loans or lines of credit, personal loans, savings/retirement accounts and debt management plans.
Learn the pros and cons of each to find an option that works for your financial situation.
Balance transfer credit cards
Combine cards for easier payments
Transferring your debt to one credit card could help you save money on interest, and you'll have to keep track of only one monthly payment. You'll need a card with a limit high enough to accommodate your balances and an annual percentage rate (APR) low enough to make consolidation worthwhile.
Getting an unsecured card ensures you won't risk any assets, and it's often quicker and easier to get a balance transfer credit card than a bank loan.
Be aware of limits and fees
Before applying, ask about balance transfer limits and fees, says Celeste Collins, executive director of OnTrack Financial Education & Counseling. Also, you won't learn the APR or credit limit until after you're approved — if you're approved.
Whether you request a credit-line increase or apply for a brand-new credit card, the issuer will pull your credit history, which can lower your score, Bruce McClary of the National Foundation for Credit Counseling says.
Make a plan for the future
Using one credit card as the repository for all your card debt is fighting fire with fire, so it's smart to be cautious if this is your plan for debt consolidation. Once you've transferred debts to one card, focus on paying that card down as fast as possible.
Learn more about consolidating credit card debt.
Home equity loans
If you're a homeowner with strong credit and a solid financial history, tapping into your home equity could be a good debt consolidation option for you.
Get lower rates and payments
Home equity loans usually offer lower interest rates and larger loan amounts than personal loans or credit cards, McClary says. And interest is typically tax deductible. Home equity loans have longer repayment periods, which can mean lower monthly payments but also more interest over the life of the loan, he says.
Weigh the risks first
Home equity loans can be risky as a method of debt consolidation. You're offering your house as collateral for what's now unsecured credit card debt, McClary says. So you're trading the discomfort of card bills for the possibility of losing your home.
Home equity loans can come with variable interest rates, McClary says. So today's affordable payment could be tomorrow's debt debacle. It also often takes longer to get a second mortgage — a few weeks to a few months, he says.
Compare home equity loan rates
Personal loans
Also called a "signature loan," a personal loan is an unsecured loan. Unlike a credit card, it features equal monthly payments, says McClary. Loan amounts vary with credit score and history, and personal loans typically top out around $10,000, he says.
Shop carefully
While banks and credit unions offer personal loans, subprime lenders are also very active in this market, McClary says. So it's important to shop carefully and understand rates, terms and fees, he says.
Because a personal loan is unsecured, there are no assets at risk, making it a good option if you think your bank is the best bank for a consolidation loan. However, be aware that a large, prime-rate loan requires good credit, says McClary. And rates are typically higher for personal loans than for home equity loans.
Savings or retirement accounts
The wisdom of using saving or retirement accounts as  debt consolidation options depends on your debt load and personal situation. You may be able to use the following types of accounts as debt options:
Savings account
Borrow from savings and it isn't lost interest you worry about. It's about competing needs for that money, says OnTrack Financial's Collins. Don't leave yourself without emergency funds just to consolidate debt.
401(k)
Many 401(k) plans will let you borrow against your retirement savings at relatively low interest. But if you quit your job or get fired, the entire 401(k) loan becomes due immediately. It's also worth considering that you'll lose out on anything your investments could have earned if you left them in the 401(k).
Roth individual retirement account
There's no penalty for borrowing what you've deposited in your Roth IRA, but you'll want to be sure that consolidating debt outweighs the lost principal and compound interest in retirement.
Debt management plan
If you want debt consolidation options that don't require taking out a loan, applying for a new card or tapping into savings or retirement accounts, a debt management plan could be right for you.
With a debt management plan, you'll work with a nonprofit credit counseling agency to negotiate with creditors and draft a pay-off plan. You close all credit card accounts and make one monthly payment to the agency, which pays the creditors. But you still receive all billing statements from your creditors, so it's easy to track how fast your debt is being paid off.
Look for lower interest rates
With a debt management plan, you'll get some of the best debt consolidation loan rates (but not lower balances) and an end to over-limit and late fees, McClary says. Also, agencies may work for low or no cost, if you're struggling.
To create a debt management plan, stick with nonprofit agencies affiliated with the NFCC or the Financial Counseling Association of America, and make sure your debt counselor is Council on Accreditation-certified, Collins says.
Consider the effect on your credit
While you're on a debt management plan, you won't be able to reach for credit cards in a pinch because you'll have to close all of your accounts. This will lower your credit score. However, if you keep up with your payments and don't get deeper into debt, a debt management plan could help improve your credit score long-term.
Find a personal loan that's right for you.