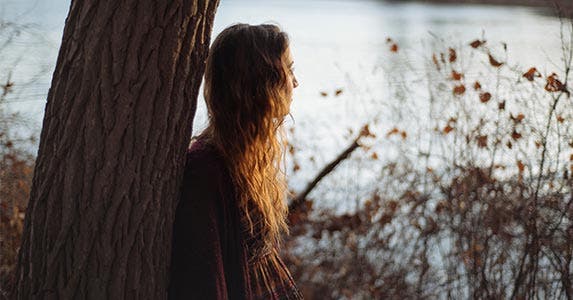 The debt that refuses to die
A common cliche in many zombie movies and TV shows is the sudden appearance of slow-moving stiffs. One moment, the coast is clear, and then, it's filled with the undead. And no matter how many times you try to kill one, it never seems to die.
Zombie debt doesn't go away easily either, even once it expires, gets paid off or undergoes a settlement. 
Here are 7 things you need to know when trying to wipe out zombie debt.
FREE CREDIT REPORT: Make sure there are no mistakes on your credit report. Get your report for free at myBankrate.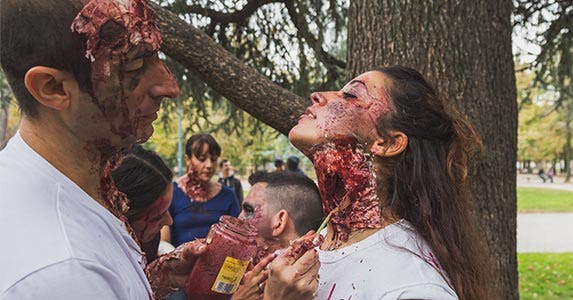 Keep zombies from eating your credit
© Tinxi/Shutterstock.com
If you're being pursued by zombie debt, you need to assess the damage.
One smart move: Look at your credit reports to see if the debt has latched on. You have 3 reports from the credit bureaus Experian, Equifax and TransUnion that may contain different information.
FREE CREDIT REPORT: Protect yourself from bad credit by going to myBankrate today, where you can grab your free credit report and check for signs of suspicious activity.
"If it's on your report, it's affecting your credit," says Christopher Koegel, former assistant director in the division of financial practices with the Federal Trade Commission. "So you should dispute the debt, not just with your collector, but also with the credit bureaus. That's how you get it off your credit report."
If collectors report the debt to credit bureaus, they're also required to report that it's disputed, Koegel says. But don't rely on that, because when zombie debt is threatening, you have to defend yourself.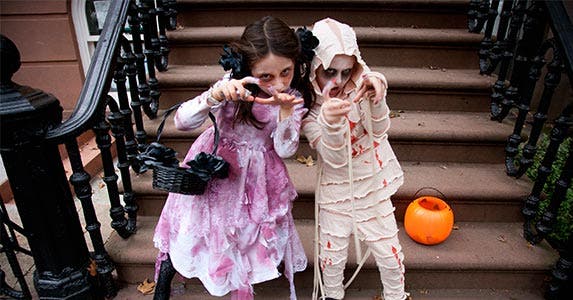 Don't be spooked by a lawsuit threat
Neil Beckerman/Getty Images
Are 3rd-party collectors threatening to sue? Don't be afraid. But, as they do in horror movies, get moving.
Collectors can always ask you to pay a debt, provided:
It's yours.
It's valid.
They own it (even if that debt is past the deadline for forced collection, Koegel says).
But invoking the specter of a lawsuit is illegal. Collectors can't imply "implicitly or explicitly" that they will sue you for expired debt, he says. Ditto for debts that you've already paid, settled or discharged in bankruptcy.
What's truly terrifying? Some collectors still will sue to force collection on zombie debt — even if it's been settled, paid or the forced-collections deadline has expired, Koegel says. And if you don't show up to fight those claims, collectors can sometimes get a default judgment to collect.
"That happens with alarming frequency," Koegel says. "60% to 90% of debt collection judgments end in default judgments against consumers because the consumer doesn't show up," he says. "If they do, debt collectors often drop the claim or it's found in favor of the consumer.
"You don't even need to have an attorney to get some of these outcomes," Koegel says. "It's just showing up and asserting yourself."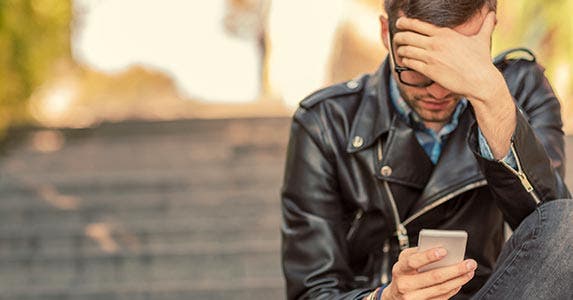 You can halt zombie-debt harassment
iStock.com
Want to stop being haunted by zombie debt collectors?
Some "call at work repeatedly, or phone friends and family to embarrass you," says Joe Ridout, consumer services manager at watchdog group Consumer Action.
And "those tactics are illegal," he says.
Collectors are allowed to call friends or family members only to get your contact information if they don't already have it, Ridout says. And even then, they may call only once and can't mention that it's about a debt.
But you can make them vanish. If you tell a collector to stop calling you at work, they must comply. And if you don't want to hear from them at all, you can send what's called a "drop dead" letter, which instructs them to cease all communication.
"It doesn't make the debt go away, it just makes the calls stop," says Koegel. Mail it so that you have proof it was received, he says. And if they truly plan to sue, they still have to notify you.
You might also sue them, Ridout says. "Provided that you have concrete proof" that collectors violated the Fair Debt Collection Practices Act, some consumer attorneys will take the case on a contingency basis, he adds.
FREE TOOL: Find out the fastest and cheapest way to pay down your debt.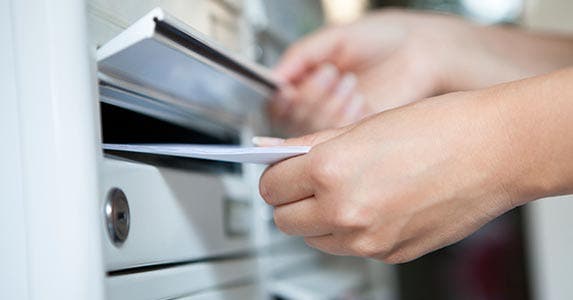 You have weapons for fighting back
iStock
Contacted on a debt that you thought was long dead? One that was dispatched via payment, settlement or bankruptcy? Or maybe a phantom bill that you don't recognize?
"One of the most powerful rights in battling debt collectors" is the right to demand debt validation, Ridout says.
Send a letter within 30 days, Koegel says. Mail it so that you have proof of when it was sent and received, he says.
Now, the collector must send a "validation notice," which includes:
The amount of the debt.
The name of the collections agency.
The original creditor.
The original account number.
You can also ask for the original contract or receipts the collector believes you signed obligating you to the debt, as well as proof the collections agency actually owns the debt, Ridout says.
Another place to conjure up information on zombie debt: the original creditor, Koegel says. Are there records showing the debt was paid, settled or never existed?
One more weapon: Your phone.
Thirty-eight states allow you to record conversations without the other party's permission. If you live in one of them, consider taping conversations with collectors, Ridout says.
RATE SEARCH: Ready to build up your emergency savings? Get some interest on your savings starting today by shopping money market accounts.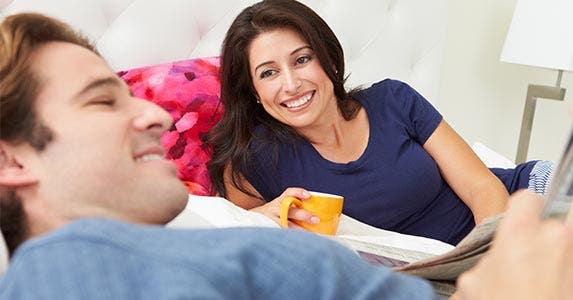 Understand forced-collection deadlines
© Monkey Business Images/Shutterstock.com
Trying to discern the correct statute of limitations on a debt can be baffling.
Each state has its own rules with different limits for different categories of debt, says April Kuehnhoff, staff attorney with the National Consumer Law Center, or NCLC.
What can make it even more mystifying?
Sometimes your state law "is not the law that's applicable," she says. That can happen if the original creditor specified the laws of another state would apply to this debt, Kuehnhoff says.
And some original creditor agreements may note that your debt is "under seal," which is meant to give them up to 20 years to force collections if you default, she says.
Bottom line: Knowing the correct statute of limitations for an old debt can mean the difference between success and failure in your battle. "That's why you need to contact an attorney," Kuehnhoff says.
One good resource: the searchable database of consumer attorneys at the National Association of Consumer Advocates.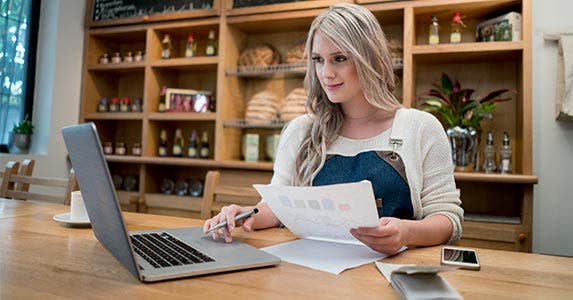 You can mistakenly revive a zombie (debt)
andresr/Getty Images
Plagued by an ancient debt that's too old for forced collection?
Tread carefully. If you do or say the wrong thing, you could magically revive it — and put yourself in peril.
One common tactic from tricky collectors: asking you to "just pay something" on an old debt, says Kuehnhoff. "This is one practice that can be very deceptive. People are trying to do the right thing."
But once you pay anything, you've revived that debt and restarted the clock on forced collection, she says.
"Now the debt collector can sue me in court because I've restarted the statute of limitations," says Kuehnhoff.
And be just as careful in what you say to a collector about zombie debt. In a lot of states, simply acknowledging the debt or admitting it's yours "can restart the statute of limitations on the debt," she says.
No matter what happens with the statute of limitations on collections, it's still illegal to put resuscitated debt on your credit report if it's more than 7 years old, says Chi Chi Wu, staff attorney for the NCLC.
The one exception: legal judgments. Those are considered separate items from the original debt and can stay on your credit report for up to 10 years, she says.
FREE TOOL: Use Bankrate's calculator to find out how much it will cost to pay off your credit card.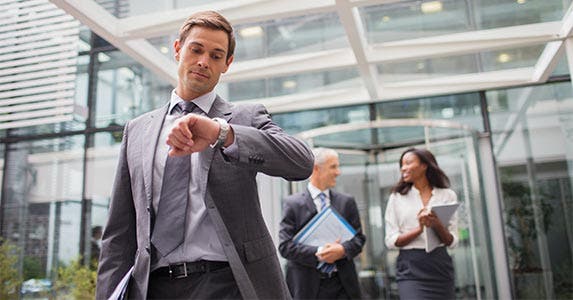 There are secrets to paying zombie debt
Dan Dalton/Getty Images
Want to slay deathless debt? Never show weakness.
Likewise, if an old debt is valid and you want to pay, negotiate that settlement without admitting the debt is yours, because any admission could give creditors the right to sue you.
Instead, convey that even though you know this isn't your obligation, you're interested in settling it, says Robert Hobbs, senior fellow with the NCLC and author of "Fair Debt Collection (The Consumer Credit and Sales Legal Practice Series)."
And get everything in writing before you part with a penny. "There may be pressure to make that payment now," Kuehnhoff says. "But it's important to get a statement of the full offer in writing, including a statement that it will settle the account in full."
Keep your payment records (a copy of your canceled check, etc.) just in case this zombie returns.
"Where consumers get into trouble is some shady collectors will turn around and resell debt after a settlement," Kuehnhoff says. "And the consumer doesn't have any proof they made the payment."
Collectors buy debt for cheap. So you can likely settle for "much less" than the original debt, Ridout says. "Make them an offer and be a good negotiator."
FREE TOOL: Worried your debt is hurting your credit? Check your credit score for free at myBankrate.