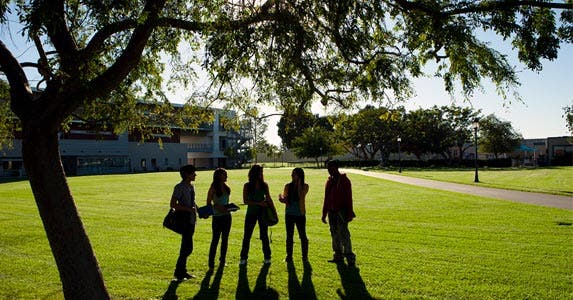 The best- and worst-paying college majors
Choosing a college major is a decision that can have a major impact on your earnings potential.
Post-recession, the days of declaring yourself "undecided" when it comes to a college major have started to decline, with graduates wanting to see increasingly pricey bachelor's degrees put to good use landing a job.
A study by Georgetown University's Center on Education and the Workforce found that a student's choice of major can mean up to a $3.4 million dollar difference in lifetime earnings. The researchers used U.S. Census Bureau data to analyze wages for 137 majors. College graduates earn $1 million more, on average, than high school graduates.
Many students appear to be seeking out the high-earning fields. "STEM" majors — in science, technology, engineering and mathematics — and business majors account for about half of all college graduates, the researchers say. Out of the 25 highest paying majors, all but 2 are in STEM fields.
Here are the highest- and lowest-paying college majors, according to the Georgetown study, with input from college career center heads and other experts.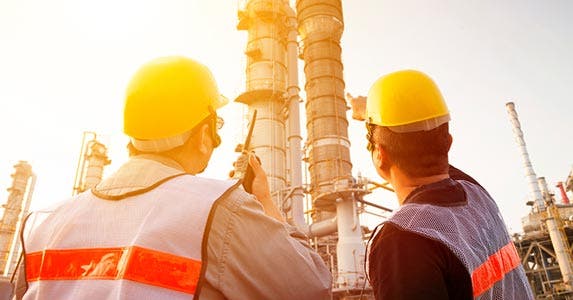 The very top: Petroleum engineering
iStock.com/Tomwang112
Median annual salary: $136,000
Petroleum engineering is the very highest-paying college major, according to Georgetown's study. Those with a bachelor's degree in this engineering field earn a median of $136,000 annually. (The earnings figures are for workers beyond entry level, and median means that half make more, half earn less.)
What exactly do petroleum engineers do?
They design and manage ways to extract crude oil and natural gas, and make sure those forms of energy production run efficiently. According to research published by the U.S. Bureau of Labor Statistics in December 2015, petroleum engineer employment was projected to grow 10% from 2014 to 2024.
Be warned, however, that the field is highly dependent on oil prices, which had plunged by 70% or more since mid-2014 but have somewhat recovered recently.
"For now, oil is down," notes Lori Shreve Blake, senior director of alumni and student career services at the University of Southern California Career Center in Los Angeles, adding that a gas company representative told her last year that the firm wasn't hiring petroleum engineers because of low crude oil prices.
Higher oil prices support higher demand and pay for petroleum engineers because they allow the industry to undertake more complex drilling operations.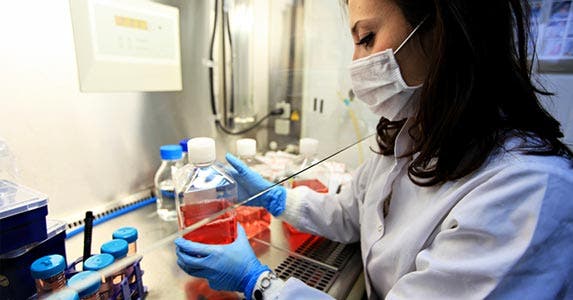 Near the top: Pharmacy sciences
iStock.com/gevende
Median annual salary: $113,000
Interestingly, pharmacy, pharmaceutical sciences and pharmaceutical administration is the only non-engineering field among the top 10 ranked by earnings.
Those with this 2nd-highest-paying major, according to the Georgetown study, make a median of $113,000 annually.
Why choose pharmacy sciences? There's flexibility within it for various opportunities, from training to be a pharmacist to becoming a pharmaceutical scientist testing new drugs, says Blake.
Pharmacy sciences can include study in chemistry, biology and physics — hard science, says Mindy Baggish, assistant dean of student career support and employer relations at the University of La Verne near Los Angeles.
Within the major, you can specialize in medicine development, dosage formulas, drug interactions, as well as communication with patients. The potential to earn a master's degree in the field brings the possibility of higher pay, from working in hospitals or at drugstores.
"There have been a lot of advancements within the pharmaceutical industry," Baggish says, making the career a lucrative one.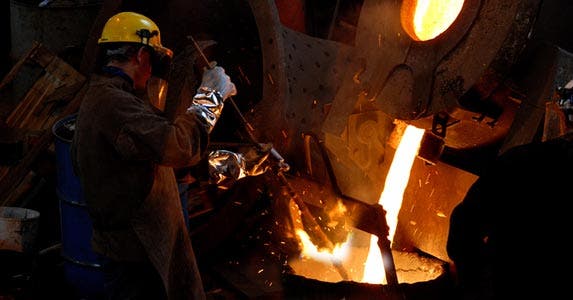 Near the top: Metallurgical engineering
iStock.com/gevende
Median annual salary: $98,000
The 3rd highest-paying major is metallurgical engineering, a tongue-twisting name for a discipline that revolves around the study of metals, involving mining, extraction and processing.
Those with a metallurgical engineering bachelor's degree earn a median of $98,000 a year, according to the Georgetown researchers.
Concentrations within the major can range from mineral processing — developing ways to separate valuable minerals or metals from ores — to physical metallurgy, meaning the processing of metals into various products, according to the University of Nevada in Reno, which offers an undergrad metallurgical engineering degree.
"There's a high demand in our society for these types of degrees and people with specialized technical degrees," says Blake. "You have to be good at math, have great analytical abilities, so you get paid more. It's a harder major."
Jobs in metallurgical engineering include a hodgepodge of opportunities, from working at NASA to businesses that make, buy, sell, refine or distribute metal parts and metal products. The job placement rate is high, according to the University of Utah's Department of Metallurgical Engineering.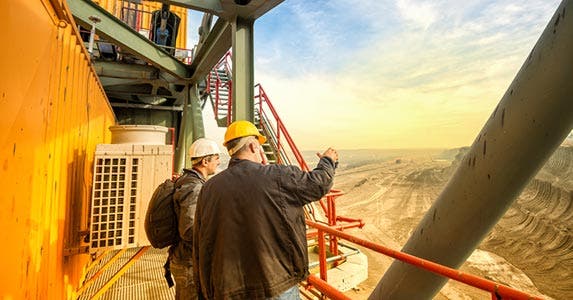 Near the top: Mining/mineral engineering
iStock.com/Dusko Jovic
Median annual salary: $97,000
The 4th highest-paying major is mining and mineral engineering, with those holding a bachelor's degree in this discipline making, on average, $97,000 annually.
So what, you may ask, separates this major from petroleum engineering or metallurgical engineering? Mining and mineral engineering involves the study and science of extracting and processing minerals that occur naturally in the environment, according to the Virginia Tech mining and mineral engineering department.
Graduates can work with everything from the copper wires used in electronics, to energy resources such as coal and gas, to materials needed for road and building construction. In the past 4 years, Virginia Tech says undergrad enrollment in its department has grown by more than 40%, and the number of students pursuing graduate degrees has grown by more than 60%.
Engineering generally tends to be male-dominated, notes USC's Blake, though her university and others are trying to shake things up. "We're trying to encourage interest with girls in elementary school," she says.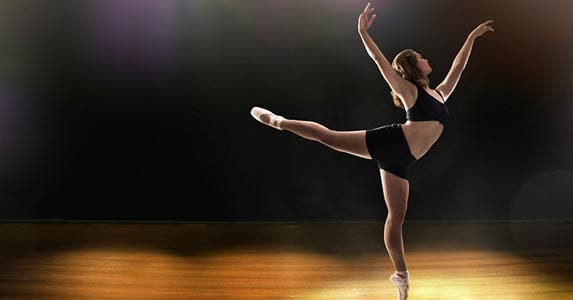 Near the bottom: Visual/performing arts
iStock.com/joshblake
Median annual salary: $42,000
If engineering brings in the big Benjamins, then majoring in visual and performing arts generally brings in smaller dollars, according to the Georgetown study.
Those with a bachelor's degree in this passionate, creative course of study — in a 4-way tie for the 3rd lowest-paying major — earn a median of $42,000 per year.
Yet the field, which encompasses dance, music and theater, has many transferable skills, says Blake. Those include abilities to perform and communicate.
"While majoring in visual and performing arts may not lead to a high-paying career, my advice is to do what you love, but develop as many technical and entrepreneurial skills as you can," says Tira Harpaz, president of the New York-based independent educational consulting firm CollegeBound Advice.
"Flexibility and the ability to react quickly to new technologies may well give you a leg up in making the arts a career," she adds.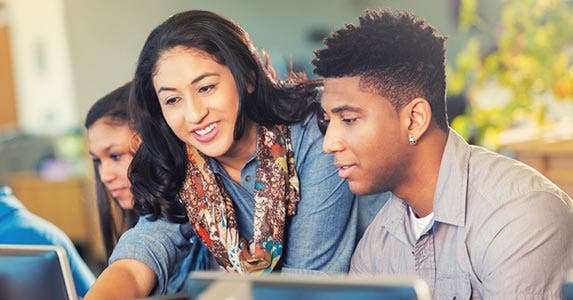 Near the bottom: Teacher education
iStock.com/Steve Debenport
Median annual salary: $42,000
Those with a bachelor's degree in teacher education, also tied for the 3rd lowest-paying college major, earn a median salary of $42,000 a year.
But experts say anyone thinking of majoring in teacher education should consider not only the pay, but also the emotional, lasting payoff.
"I think one of the common phrases in our society is that teachers should be making more money, and aren't paid enough," said Baggish, of the University of La Verne. She argues that students are attracted to teaching out of love.
"They love the process, and they love giving back to their communities," she says. "That's the payment. It would be nice if they made more money, but that's not the driving force."
A bachelor's degree in teacher education might result in a better-paying job if it leads to a master's degree in the field, or to an eventual career switch into a more business-minded side of education.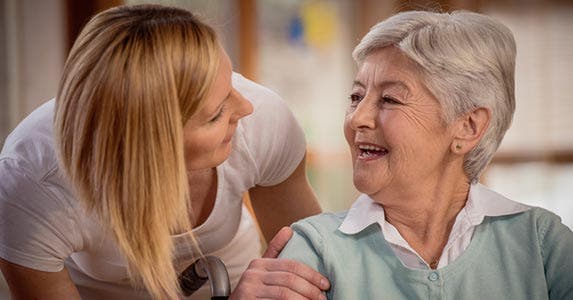 Near the bottom: Social work
iStock.com/vm
Median annual salary: $42,000
There's something to be said for helping others on a very basic level, even if the pay isn't nearly as high as an engineer's.
Mid-career workers with a bachelor's degree in social work — another major tied for 3rd lowest-paying — earn a median of $42,000 a year, according to the Georgetown study.
The U.S. Bureau of Labor Statistics says social workers help people cope with problems in their everyday lives. Clinical social workers, who need master's degrees and state licenses, also diagnose and treat mental, behavioral and emotional issues.
"Social work is something that sort of feeds the heart. It's just good heart work," says USC's Blake. "It makes you feel like you've accomplished a great deal on a daily basis."
If you choose social work as a major, keep in mind the variety of venues you can snag a job at, from schools and hospitals to mental health clinics, private practices, and child welfare and human service agencies.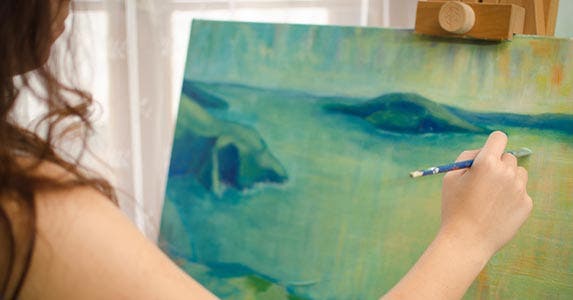 Near the bottom: Studio arts
iStock.com/sestovic
Median annual salary: $42,000
A major in studio arts — the last major tied for 3rd-lowest paying — also yields a median annual salary of $42,000.
Otherwise known as fine art, studio arts can range from painting, drawing and printmaking to sculpture and ceramics. Studio arts students at the University of La Verne can prep for a career as a professional artist or designer, for graduate study in art or design, or for going into art conservation, gallery and museum administration or arts education.
"We keep coming back to the same word: passion," says La Verne's Baggish. "The traditional music industry changed when things went digital. Studio art is kind of the dinosaur compared to digital art."
In other words, a career like Pablo Picasso's may not be in the cards, but new paths can be forged.
"People can major in one thing, and go into another," says Blake, at USC. "We are the CEOs of our own career."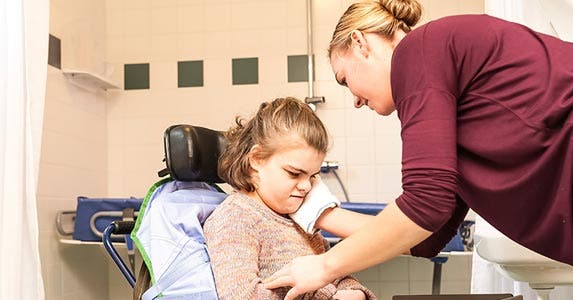 Near the bottom: Human services/related
iStock.com/Martinbowra
Median annual salary: $41,000
Human services and community organizing majors also skim the bottom of the money-making list.
A worker with a bachelor's degree in this realm earns median pay of $41,000 annually, according to the Georgetown study.
Broadly defined, human services involves working with clients in need — from children and the elderly to people with disabilities and addictions — at nonprofit organizations, for-profit social service agencies, and state and local government agencies, the U.S. Bureau of Labor Statistics says.
Community organizing taps into a need for social justice. As a major, it includes learning how to provide services to communities, improving the social conditions of a community and acting as a community liaison to public agencies.
With this major, you may not earn a lot, but you might find satisfaction in the empathetic nature of your work.
"I don't think people are going to be in majors they're miserable in," says Blake. "It's about a fit for their lifestyle and what they want to do. I don't see people forcing a fit to make money."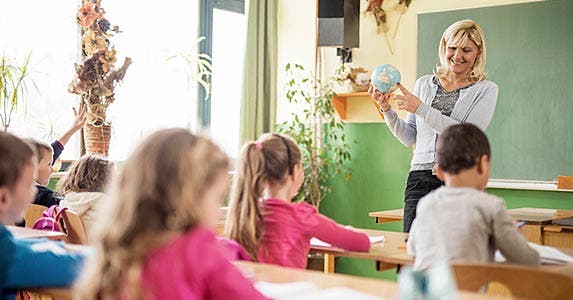 The very bottom: Early childhood education
iStock.com/BraunS
Median annual salary: $39,000
Majors in early childhood education — which involves working with kids from infancy through age 8 — earn a median of just $39,000 per year, the lowest among the 137 college majors in the Georgetown University report.
But there are opportunities to make more, says Baggish, of the University of La Verne.
"Someone working as a kindergarten teacher for 10 years can also utilize their education degree for business, from books to anything multimedia oriented," such as mobile apps, TV shows and interactive toys, she says.
When a graduate working with special needs children recently said she needed a change, Baggish told her to consider alternate career paths such as education-based sales and content specialization.
"If an education major or alumna comes into our office, and you tell them these things, it's like a light goes off in their brain," Baggish says. "You need to think outside the box."