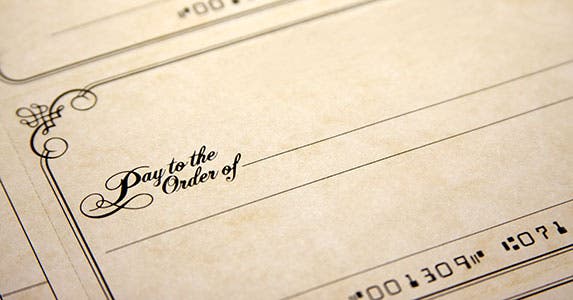 Checking accounts by generation
Every generation has a nickname — sometimes more than one. The baby boomers. The millennials. The Snapchat Generation. Generation X. The Silent Generation.
The groupings are overgeneralizations, often lumping together disparate individuals with diverse backgrounds. Indeed, even the exact years or ages of the different groups are contested. (For this story, we used the dates that the Gallup poll uses, along with information from our experts, to define the generations.)
Still, each generation faces its own challenges and has come to age in distinct environments. Each has a unique set of wants and needs.
Best Banks for Savings — View Today's Rates!
That's true even when it comes to their checking accounts, says Eric Weikart, a managing director with Cornerstone Advisors, a financial industry consulting firm.
"Different age groups make different buying decisions based on different reasons," Weikart says, noting that checking account features can play a big role in which bank or credit union a consumer chooses.
Whether it's mobile banking, person-to-person payments, customer service or other factors, each generation is demanding something from financial institutions for the privilege of managing its checking accounts.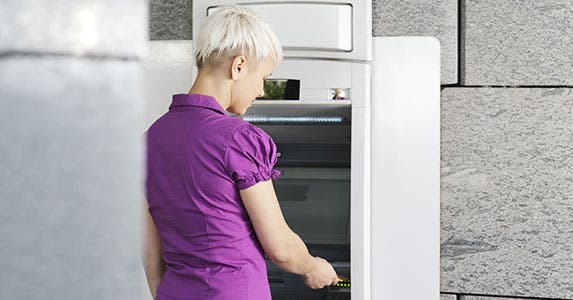 Gen Y.1: Looking for ATMs
The needs and wants of Generation Y, or the millennial generation of people generally born between 1980 and 1996, are a major focal point for financial institutions as banks and credit unions race against each other for new consumers.
Javelin Strategy & Research breaks up this generation into two segments to get a better understanding of this demographic, says Mark Schwanhausser, Javelin's director of omnichannel financial services.
"We see there are important differences between the two," Schwanhausser says. He dubs the younger group, of 18- to 24-year-olds, "Gen Y.1."
One surprising finding of Gen Y.1 was that it places a premium on ATMs. Young adults are statistically more likely than the overall population to have easy access to ATMs as an important criterion for choosing a new bank, a recent Javelin study found.
Indeed, research from Fiserv, a financial services technology firm, found in a December 2013 study that Gen Y consumers visit the ATM an average of 4.3 times per month, compared with 3.4 times per month for all consumers.
Young adults tend to be more cash-centric than other generations, says Daniel Steere of Fiserv. For some, cash helps manage a limited budget. Plus, many younger people "have seen the negative impacts of credit on their parents and are choosing to stay away from credit as long as possible," he says.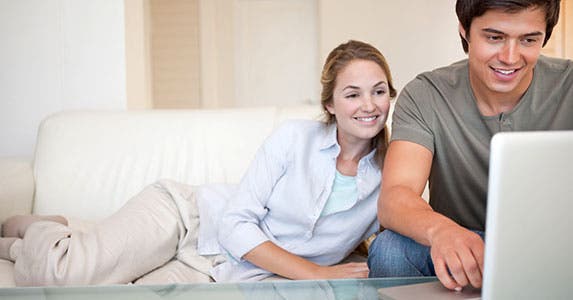 Gen Y.1: Seeks simple financial life
Perhaps because they are new to managing their finances, or because their finances are simpler, Generation Y.1 consumers tend to be more relaxed about managing their finances, Schwanhausser says.
He said Javelin found that 1 in 6 consumers in this age group say they do not manage or monitor their finances. Those that do are looking for relatively simple things, he says.
"What they care about is, 'Is the money there? What's the balance? Tell me if I need to pay a bill,'" he says. "It's a relatively simple financial life."
Ron Mazursky, director of the Debit Advisory Service for Mercator Advisory Group, says banks can help by providing simple mobile budgeting tools this age group can use, such as a tool that can help young consumers make sure they have enough money in their checking accounts to pay an upcoming bill.
Schwanhausser says Gen Y.1 tends to gravitate toward big banks, in part because they perceive large banks as having the personal finance tools, mobile banking capabilities, and ATM and branch access that they are looking for, and in part because larger banks tend to more aggressively market to this segment of consumers.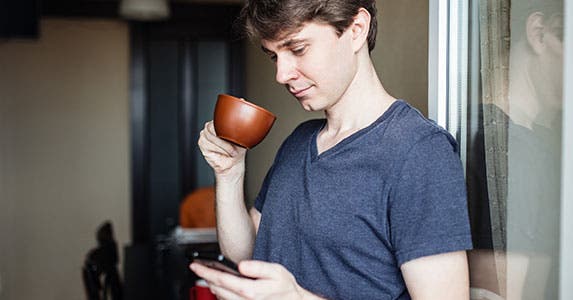 Gen Y.2: Mobile banking users
The youngest group of consumers may be seen by many as the most tech-savvy, but the ones using mobile banking most often are actually Generation Y.2, or those ages 25 to 34, Schwanhausser says.
He says 64 percent of Gen Y.2 consumers have logged on to mobile banking in the past month, he says, compared with 56 percent of Gen Y.1.
"Here are people who are looking for the first time, trying to figure out how all this money stuff works. They know they need to get control of their finances," Schwanhausser says. He says this group may be getting their first full-time jobs or buying their first homes or dealing with other financial matters for the first time on their own.
That also means that this subset of millennials has a growing interest in mobile alerts that can help them track their money and spending. In addition, they tend to be more interested in security alerts.
"You have more at stake and you have more awareness at this age," he says.
A growing number of banks are offering mobile alerts for consumers. Schwanhausser suggests financial institutions offer tips to this group on how to direct deposit money into rainy-day funds, how to pay bills that come along sporadically instead of monthly and how to avoid late payments.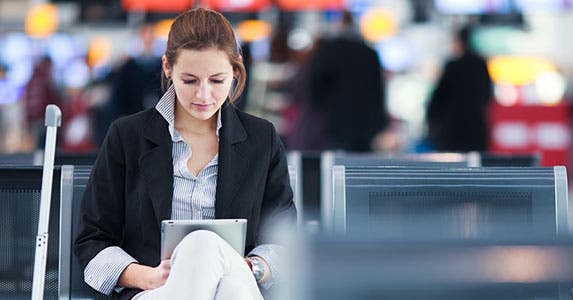 Gen Y.2: Strays from basic checking
Millennials, more than other generations, tend to be open to going to alternative services or multiple institutions to have their checking account needs met.
"It's all about mobile, real-time access, real-time availability of funds," says Bob Legters, senior vice president of payment products at FIS Global. He says younger consumers are willing to try third-party apps for convenience and real-time transactions.
Among the features they're looking for are person-to-person payments, says Rebeca Romero Rainey, CEO of Centinel Bank in Taos, New Mexico.
"As more technology becomes available, the menu of options needs to continue to expand," Romero Rainey says. She says that's especially true for millennials, who are demanding new features.
Mercator's Mazursky says young consumers tend to be shedding traditional checking accounts at a faster rate than the general public. Instead, young consumers are discovering that other products can meet their basic debit account needs that are potentially less expensive than traditional checking.
"Digitalization of banking services caused consumers to move to other kinds of electronic vehicles," Mazursky says. Millennials are more willing to pay for extra services they find valuable and are reluctant to pay for basic checking account services or to pay basic fees and penalties.
For instance, Mazursky says 22 percent of young people are willing to pay for enhanced security or ID protection, compared with 17 percent of the overall population.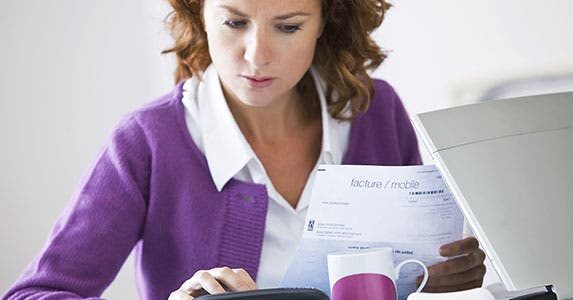 Gen X: Prefers online banking sites
Generation X, which Gallup defines as those born between 1965 and 1979, appears to fall into an in-between zone when it comes to its banking and checking needs.
"I have a hard time generalizing that group," Romero Rainey says of Gen X. "It depends on the person."
As a whole, this group of consumers has embraced online banking, using it to manage increasingly complex financial lives, Schwanhausser says. Javelin found that 85 percent of Generation Xers have logged in to online banking sites in the past month — a percentage that's higher even than that of Generation Y.2.
Similarly, a Fiserv study found that interest in electronic bills tends to be higher for Gen Y and Gen X consumers. Generation X also tends to use mobile banking, although not as much as Gen Y.
Mazursky says that, unlike Generation Y, Generation X tends to have more tied into their checking accounts, making this demographic more reluctant to switch checking accounts than the younger generation.
Judd Caplain, national advisory industry leader for banking at KPMG, says rewards debit cards are sometimes targeted for this group, as well as for baby boomers, as these generations continue to move away from using checks.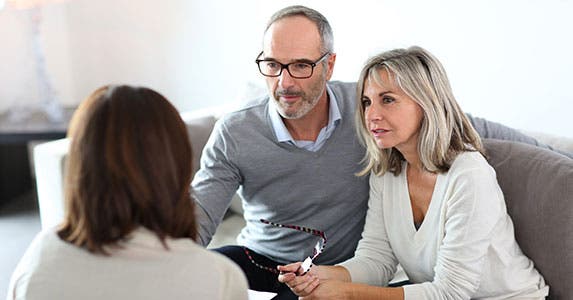 Baby boomers: Customer service matters
Baby boomers, born 1946 to 1964, make up the largest share of banking customers in the U.S., according to a Gallup poll released in January.
They are also among the least satisfied with the banking industry and some of the most distrustful of banks, Gallup found. At least in part because of this, customer service is a premium for the baby boomer generation.
Unlike Generation Y, which tends to have a more transactional relationship with banks, baby boomers have spent years establishing their banking relationships and "they count on these relationships," FIS Global's Legters says.
He says that changing the terms on a checking account, like adding a new fee or changing the required minimum, irks all consumers, but especially baby boomers.
"They're less concerned about things like product selection or online banking or mobile banking," Schwanhausser says. "It comes down to things like service and fees."
That isn't to say baby boomers don't use online or mobile banking. On the contrary, the majority of people in this age group do use online banking, although a smaller segment uses mobile, according to Gallup.
"I have gray hairs, but I still have a smartphone and want to bank on my mobile phone," Schwanhausser says.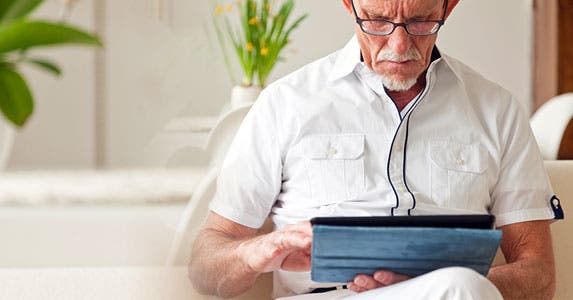 Seniors: Curious about technology
Don't count seniors out when it comes to interest in banking technology, as 23 percent of seniors use tablet banking, according to a 2013 Fiserv survey.
"We're seeing more willingness to at least explore the technology and the different options," Romero Rainey says of the older customers at her bank. She says retirement affords some consumers more time to play with the technology. And she says that many have gotten used to reading the newspaper online or using Facebook to chat with friends and grandkids.
"There's more reception to those technologies than there was in this population five years ago," Romero Rainey says. "They're at least more curious about it." She notes that one of her grandmothers does stock trading on her mobile phone, while the other one is learning how to use a smartphone.
But along with that interest in technology is a continued interest in good customer service, Romero Rainey says. This Traditionalists Generation, born in 1945 or earlier, is looking for bank representatives to show them how technology works and to answer any questions.