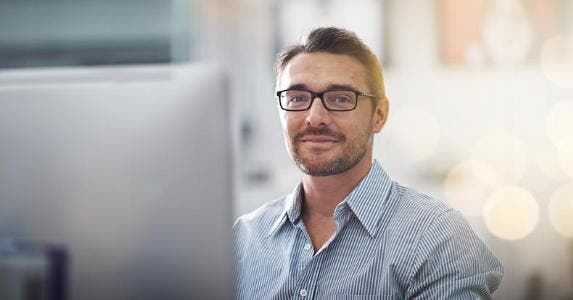 Advertiser Disclosure: The credit card offers that appear on the website are from companies from which this site receives compensation. This compensation may impact how and where products appear on this site (including, for example, the order in which they appear). This site does not include all credit card companies or available credit card offers.
Information about credit cards and card offers is accurate as of the date of publication.
Editor's note: Some of the offers on this page may be expired. Check out our Best Credit Cards page for the most up-to-date offers for our favorite credit cards.
If you are a freelancer, a sole proprietor, or a small-business owner, you need a business credit card. Having a business credit card helps you keep personal and business expenses separate, which is one of the most important rules of small business ownership!
A business credit card can also help you cover expenses during periods of irregular cash flow — and although we always recommend paying off your credit cards in full every month, if you do end up carrying a balance, the interest on a business credit card is tax deductible.
Applying for a business credit card is a lot like applying for a personal credit card, although you may be asked to provide some additional information about your business. Here's what you need to know about how to select a business credit card, as well as what to expect on the application.
How to choose a business credit card
Before you apply for a business credit card, take some time to review the various options and decide which business credit card is best for you. Start with our guide to the Best Business Credit Cards of 2018.
As you explore your options, look for a business credit card with rewards that'll help your business save money. Some business credit cards, such as the Capital One® Spark® Cash for Business, offer a flat cash back reward on everything you buy — in this case, 2% on all purchases. Other business credit cards offer a higher reward rate for certain categories of purchases. The SimplyCash® Plus Business Credit Card from American Express gives 5% cash back on purchases from U.S. office supply stores and wireless telephone services purchased directly from U.S. service providers, for the first $50,000 in combined purchases per year. You also get 3% cash back on a category of your choice (from a list that includes hotels, airfare, restaurants, and more), for the first $50,000 in purchases per year.
There are business credit cards designed to reward businesses that spend on travel, shipping, advertising, and more. Think about your business's high-spend areas and look for a card that rewards them. Some high-reward business credit cards come with annual fees, but don't worry — those fees are tax deductible.
Although many business credit cards are designed for people with excellent credit, you don't need to have a perfect credit score to qualify for a business credit card. Some business cards, such as the Capital One® Spark® Classic for Business, are specifically for people with average credit. These cards won't offer as many rewards, but you can use these business cards to grow your business and your credit.
What to expect on a business credit card application
A business credit card application is similar to a personal credit card application. The big difference is that you'll be providing information about both yourself and your business.
If you are a sole proprietor or freelancer, you'll generally only need to provide personal information: name, SSN, address, income, and so on. If you are a single-member LLC, a partnership LLC, or a corporation, you should also be prepared to provide information about your business: name, TIN, address, annual business income, and so on. You might also be asked how much money you anticipate putting on the credit card each month, so take a look at your average monthly business expenses before starting the application.
If your business is an LLC or corporation, after you complete your application you may get an initial approval followed by a request for additional information. Federal law requires credit card issuers to collect certain business information before issuing a business credit card, so be prepared to mail or fax copies of your Articles of Incorporation, Partnership Agreement, the IRS notice establishing your EIN, and similar documents. You may even need to submit utility bills to prove your business is located at a specific address.
When you apply for a business credit card, expect a hard pull on your credit report. This might cause a temporary drop in your credit score, but it should bounce back quickly if you use your personal credit responsibly. Card issuers use your personal credit history as a way to determine whether you are eligible for a business credit card — but once you have the card, your business credit is considered separate from your personal credit. Treat your business's credit as responsibly as you treat your own, especially if you're hoping to get a small business loan in the future.
Author: Nicole Dieker | Last Updated: August 21, 2018
Author Spotlight: Nicole Dieker is the editor of The Billfold and has five years of experience in personal finance coverage. You can find Nicole on Twitter @HelloTheFuture.
---
Editorial disclosure: All reviews are prepared by Bankrate.com staff. Opinions expressed therein are solely those of the reviewer and have not been reviewed or approved by any advertiser. The information, including card rates and fees, presented in the review is accurate as of the date of the review. Check the data at the top of this page and the bank's website for the most current information.
---