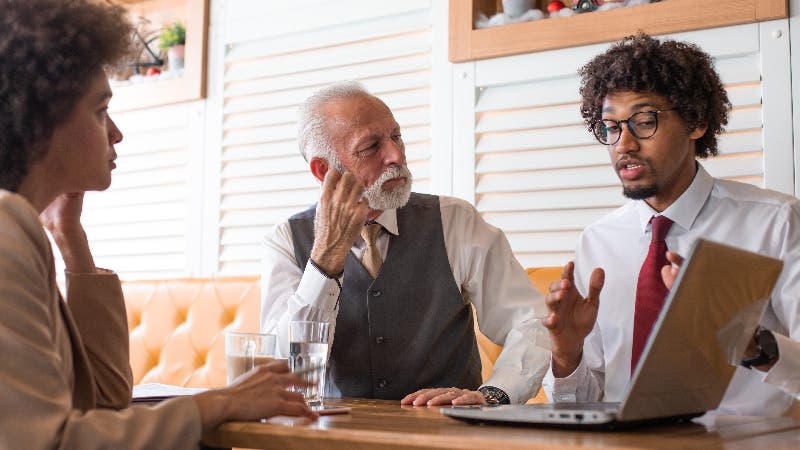 The Federal Reserve announced that it was holding interest rates steady following its Dec. 10-11 meeting, leaving the federal funds rate at a range of 1.5 to 1.75 percent. With the move, the Fed is hitting pause on what had been a series of three rate decreases in 2019, which had trimmed a total of 0.75 percentage points from the fed funds rate.
The Fed's decision was highly expected. A strong November jobs report suggests that the economy is on solid footing, even if it's not exactly booming. Meanwhile, unemployment remains well below 4 percent, sitting at a 50-year low.
"The Fed feels interest rates are at an appropriate level for where the economy is, and the economy continues to generate jobs, sustaining consumer spending," says Greg McBride, CFA, Bankrate chief financial analyst.
The Fed has taken other steps to keep interest rates near its target range, too. The central bank has injected tens of billions of dollars into the financial system via repurchase agreements (repo), in which banks exchange securities for cash for a preset time period. The Fed has also been buying Treasury bills at a higher rate, which it will hold on its balance sheet shorter-term.
As the Fed pauses on moving rates — with the expectation that they will keep them steady at least for the near future — here are the biggest winners from their decision.
1. Savers
For savers, the Fed's decision is more about the situation being less bad than clearly better. The string of rate declines in 2019 rocked what savers could earn in traditional bank accounts as well as in CDs, even if they turned to higher-yielding online bank accounts. With interest rates finally holding steady, savers have finally caught a break, at least for now.
"Savers can breathe a sigh of relief as the Fed moves to the sidelines," McBride says. "No further rate cuts will allow yields on savings accounts, money markets and CDs to stabilize after retreating since midyear."
If the economy picks up in 2020, the Fed could potentially raise interest rates again, a clear boost for savers. But if the economy stumbles, savers can expect the Fed to lower rates further, and for their payouts to tumble alongside. That's one reason some savers have been locking in longer-term CD rates now, as they expect a further decline in rates over the near future.
[READ: 10 myths about online savings accounts]
2. Stock investors
"Lower-for-longer" interest rates are also beneficial for stocks. First, the Fed is signaling that it will keep trying to maintain the economic expansion, and that's good for corporate profits. As the economy continues to grow, businesses will pile up more cash.
Second, low interest rates make stocks look like a more attractive investment in comparison. With the Fed keeping rates low, investors are likely to bid up stocks in anticipation of a favorable business climate.
"With the Fed holding rates steady at low levels and buying bonds to provide liquidity in the markets, investors go into 2020 knowing the Fed is their friend, not their foe," McBride says.
[READ: 15 best investments]
3. American workers
With inflation coming in at a slow and steady rate and marginally below the Fed's target of 2 percent, workers can heave a sigh of relief as well. That's because wages continue to tick up more than 3 percent year over year for all of 2019. As wage growth outpaces inflation, workers gain more purchasing power for their labor. With so many families strapped for cash already, it's reasonable to expect these gains to be funneled right back into economic growth.
How long this positive situation for workers can last is a tough question. If wages grow too quickly, it can stoke inflation above target, spurring the Fed to raise rates. For now, it's a Goldilocks moment for workers – not too hot, not too cold.
4. Incumbent politicians
When things get rough, voters "vote out the bums." That is, voters typically hold politicians responsible for the performance of the economy, regardless of whether they're to blame for a downturn. A slowing economy as we near an election could likely doom many incumbent politicians to a surprising defeat.
Lower and steady rates, as we've seen in 2019, help bolster and boost the economy. With rates lower for longer, businesses will be more inclined to borrow and invest, and consumers will likely do the same. With low rates likely to last for a while and the Fed focused on maintaining the economic expansion, it's a net positive for incumbent politicians.
Bottom line
With the economy looking solid, though not without some concerns, the Fed's decision to hold steady on interest rates should lift the confidence of investors and savers. But if the economy weakens from here, expect the Fed to act by lowering rates. Savers who are concerned by this risk may want to lock in longer-term yields today, rather than waiting for the dust to settle.
Learn more: