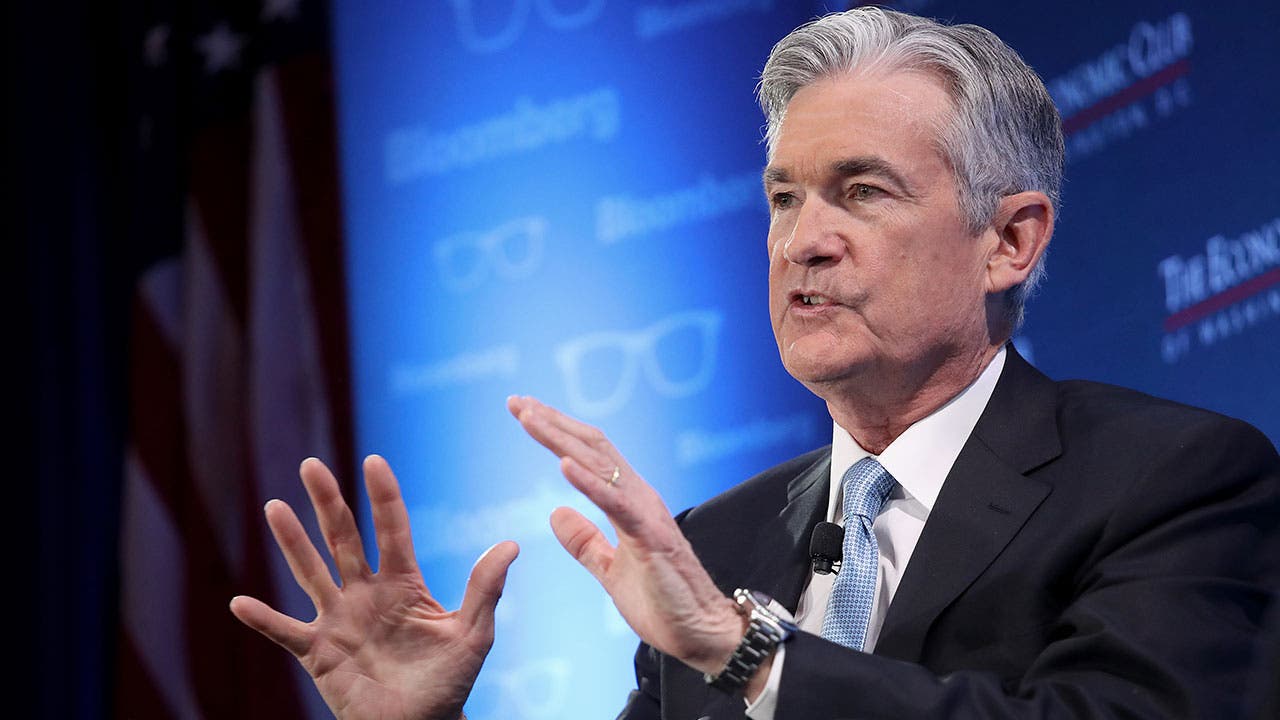 The Federal Reserve is about to put its latest buzzword to the test.
After finishing 2018 with four interest rate hikes and receiving some blame for last month's stock market sell-off, policymakers at the U.S. central bank are cautioning that they'll be "patient" before raising borrowing costs again. Chairman Jerome Powell dropped the keyword in his Jan. 10 remarks at the Economic Club of Washington. Several regional Fed bank presidents repeated the message.
It's a narrative shift from the same group of officials who once advocated for "gradually" hiking rates, indicating that two more increases could be possible in 2019. But while nothing is set in stone, the communication change has skilled investors and economists feeling as though they've figured out the Fed – just in time for its Jan. 19-20 policy meeting.
"The outcome of the meeting is going to be a snooze. The Fed is not going to raise interest rates,'' says Ryan Sweet, director of real-time economics at Moody's Analytics who also heads its monetary policy research.
But some questions remain. Here's what to expect – and keep an eye on – from the Fed during its first policymaking meeting of the year.
What's (pretty much) certain: Rates will be left unchanged
Even as the economy holds at near-full employment, it's not free from headwinds. Global risks, such as Brexit and the ongoing trade war between the U.S. and China, have concerned Fed officials. Recent stock market volatility has also been hard to ignore.
"Investors pointed to concerns about the global growth outlook, the unsettled state of Brexit negotiations, and uncertainties about the political situation in Europe,'' read the rate-setting arm's minutes from last month's meeting. "Against this backdrop, U.S. stock prices were down nearly 8 percent.''
At the same time, inflation is tame, meaning the Fed is still in-check with its dual mandate: ensuring stable prices and low unemployment. This suggests the central bank has room to be as patient as policymakers are suggesting they'll be, Sweet says.
"This perception that the Fed is going to keep raising rates until something breaks is incorrect,'' he says. "I don't think they will be reckless. They will listen to the economy.''
What's not clear: Will the shutdown play into the Fed's decision?
But another factor is clouding the overall picture: the partial government shutdown.
Now the longest in U.S. history, the stalemate between President Donald Trump and congressional Democrats over boarder-wall funding has left nine departments unfunded, including the Department of Commerce, which produces key measures that the Fed relies on.
Retail sales and housing starts out of this department have already been delayed, while the Fed's preferred way to measure inflation through the personal income and spending report is also likely to be late. This makes it harder for policymakers to determine whether inflationary pressures remain within the Fed's 2 percent target.
"Data always lags anyway, and it's subject to revision, but over time as more data is missing for longer, it really does create an issue,'' says Bill English, professor of finance at Yale University who spent nearly 27 years working for the Fed's board of governors. "More so than usual, they don't know even the current situation of the economy."
Regional Fed banks, however, have an arsenal of business contacts. Several distribute surveys throughout the year, and two weeks before each policymaking meeting, they jointly publish an anecdotal research report known as the Beige Book. Fed economists interview business contacts throughout the country on various economic conditions, such as wages, employment and consumer spending.
These reports and relationships will likely be key to filling in the gaps, English says.
"Even those that don't have formal surveys can informally call around and get information,'' English says. "That less-formal data stream – it's always kind of useful, particularly in a time like now when there's uncertainty about what direction the economy is going in.''
While the government shutdown has presented challenges for policymakers, it's unclear how much the committee will address it. The Fed is independent from Congress and typically refrains from such political discussion to remain neutral and balanced.
Powell, however, has warned in public statements that a long-term government shutdown could harm the Fed's ability to do its job by clouding the overall economic picture, suggesting another important reason the Fed is likely to pause at this upcoming rate-setting meeting.
"It pays to be patient when you're uncertain – and even more so if you think the uncertainty will be resolved over the next few months," English says. "People don't have to worry that they will blindly tighten.''
What's also unclear: What does a pause look like during this economic expansion?
Fed policymakers are currently in one of the most complicated balancing acts. If they raise borrowing costs too quickly, they risk quashing the expansion. If they move too slowly, however, they could cause the economy to overheat.
Though headwinds persist, it's clear the economy is still strong enough to warrant additional rate hikes moving forward, Sweet says. Gross domestic product had its best back-to-back performance since 2014 during the second and third quarters of last year, while the U.S. economy has continued to add more than 200,000 jobs each month.
"What the Fed is really trying to do is slow the economy down to a more sustainable pace, not put a dagger in it,'' Sweet says. "They got a lot of help from financial markets, they're getting some help from the federal government, but what they really want to do is slow it down to 2 percent GDP growth and job growth down to roughly 100,000 per month to get the unemployment rate to stabilize.''
The Fed won't impact consumers as much as they did last year, Sweet says, but the next meeting in March will be the proper time to re-assess, assuming the government reopens and that these global and domestic uncertainties become clearer. The economy is likely to pick back up, making it possible that the Fed could sneak in those next few rate hikes, he says.
"A pause isn't an end. It's just a time for reflection in making sure past increases in the Fed's funds rate don't have a greater impact on the economy than they anticipate,'' Sweet says. "They're clearly trying to signal to financial markets that they are not ignoring what's going on, but again, most economists would argue that financial markets aren't the real economy but market conditions do factor into future economic activity. From the Fed's perspective, they have a very good window to pause.''
Other fun facts
A new year means new faces: The Fed's policymaking arm, the Federal Open Market Committee, consists of 12 members: the chairman, the six other members of the board of governors (though there are currently two vacancies), the president of the regional New York Fed bank and four presidents from the remaining 11 Fed banks serving rotating positions. Presidents of the Chicago, Boston, St. Louis and Kansas City banks will now be voting members, rotating out San Francisco, Richmond, Atlanta and Cleveland. But don't worry about this becoming a major power-shift. Chairmen rely on support from the board of governors – and they most often get it. "It's been quite some time since a Fed governor dissented against the chair. The last one occurred in 2005,'' Sweet says. "Changing of the voting rotation isn't going to alter the outlook for monetary policy. There's a general consensus that they can be patient.''
All eyes on the news conference: Officials will not be updating their Summary of Economic Projections this round, but Powell will be presenting a press conference immediately following the meeting as part of his latest efforts to boost Fed communication with the media and the public. Past Fed chairmen previously held press conferences once a quarter. "All eyes will be on the news conference,'' says Mark Hamrick, Bankrate's senior economic analyst. "This is the first meeting that is occurring where a news conference has been inserted where it wouldn't have been held otherwise.''
Learn more: