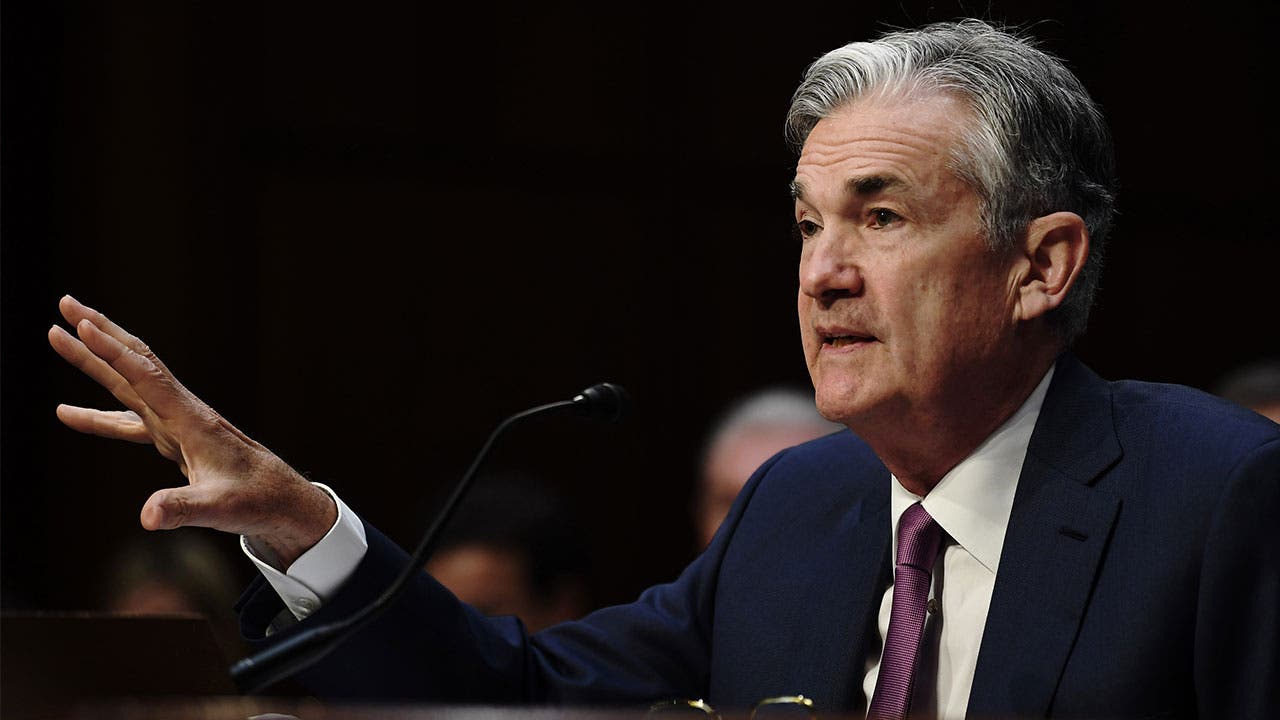 There's a price to be paid for a strong economy. One toll is rising interest rates courtesy of the Federal Reserve.
The nation's central bank has effectively been checking off the boxes it deems necessary to move forward on rate hikes. Growth in the second quarter topped 4 percent. Check. The job market continues to grow with improving wages. Check. The Fed's preferred inflation gauge has hit 2 percent. Check.
With multiple rate hikes seemingly on the horizon, here are six things to know ahead of the Federal Reserve's announcement on Sept. 26.
1. Circle dates for rate hikes
If there's a no-brainer surrounding the expected outcome of the Federal Open Market Committee's meeting this month, it's that another rate hike is coming.
A rate hike would translate to a quarter-percent increase in the target for the federal funds rate, up to a range of 2-2.25 percent.
"Overall, the incoming data on wage growth, inflation and economic activity all support the Fed's plan to raise interest rates two more times this year," says Ryan Sweet, director of real-time economics at Moody's Analytics.
Investors and economists, among other observers, believe yet another rate boost will come at the December meeting, assuming the economy proceeds largely as expected.
2. Chairman Powell undaunted by Trump
President Donald Trump has defied convention with his pointed criticism of the Federal Reserve led by a chairman he nominated, Jerome Powell. In a television interview, Trump said that he was "not thrilled" with rate hikes after two such rate boosts this year. Reports indicate Trump has also complained privately to donors and CEOs.
Powell is safe in his job because he can't be fired, serving a four-year term. And, Fed officials are expected to stick to their rate-raising plans, remaining independent despite the president's dismay.
Veteran Washington watcher Greg Valliere says, if anything, the criticism and unwanted attention could stiffen the FOMC's resolve.
"The committee has thick skin. Fed officials would be dismayed if the markets began to perceive some capitulation to Trump, so I suppose this could keep Powell marginally more restrictive in an effort to show his independence," says Valliere, chief global strategist at Horizon Investments.
3. The Fed's foot is still on the gas pedal
Even as the Fed continues to raise rates, the relatively low level of rates is still seen as providing a boost to the economy. That support has continued for about a decade now, going back to the financial crisis and Great Recession.
The Fed's fancy word for that support is "accommodative," which continues to be tucked into the FOMC's monthly statement. But its days may be numbered. At his last news conference in June, Powell said as rates get closer to neutral (many believe in 2019), the committee will need to change the wording.
"At that point, it would no longer be accurate for us to say that the Committee thinks that policy is accommodative," Powell said. "We know that's coming. We kind of don't think it's here yet, but it's certainly coming. And I think that the market will understand that."
The U.S. stock market has been propped up to a degree by central banks around the world, through their low rates and asset purchases. As policy gets tighter, stocks could become increasingly volatile and lose some of their luster.
4. Tumult at home and abroad
Federal Reserve officials have had to dodge any number of political whirlwinds over the past several years, including the market volatility associated with Brexit and uncertainty surrounding the 2016 general election. Now the midterm elections loom in November amid indications that Democrats could deal a setback to Republican control of Congress.
The Fed tends to take such factors into account only when they're actually affecting the economy. Brad McMillan, chief investment officer at Commonwealth Financial Network, says he looks for that to continue: "The Fed has made a point of not reacting to news, only to data."
Still, with so much swirling, some central bankers might be wondering if there will be a shift in the economy as a result.
"I suspect they are wondering when the news, about politics and tariffs and so forth, will show up in the data," McMillan says. "They won't act until it does."
5. Rising rates, the dollar and troubled emerging markets
Another, potentially more serious wild card involves swooning emerging markets and crises in places like Turkey, Venezuela and elsewhere. Moody's Ryan Sweet says there are concerns that financial instability could "ripple through to the U.S. banking system and broader economy." He notes that central banks in emerging markets have had to respond.
Going back 20 years, U.S. markets suffered through the Asian financial crisis in 1997 and the Russian debt default a year later.
Rising interest rates provide a level of support to the U.S. dollar, at the expense of foreign currencies such as the South African Rand, the Indian Rupee and the Argentine Peso, according to Sweet. So far, the U.S. economy and markets appear to have been unscathed.
"The Fed is keenly aware of the effect of U.S. monetary policy on the rest of the world and works with foreign central banks to overcome short-term issues (such as short-term dollar liquidity issues through swap lines) whenever needed. Fortunately, those have not yet been required in the current emerging market turmoil," says Jamie Cox, managing partner at Harris Financial Group.
6. Manage your debt and boost savings
As the Federal Reserve continues to lift interest rates higher and signals that more rate hikes are on the way, there are a number of ways to adjust your personal finances for the better.
Prioritize paying down debt, particularly with variable interest rates, such as credit cards, personal loans and home equity lines of credit. Rates on these products tend to react quickly to Fed hikes.
Even as borrowing becomes more expensive, rates paid on savings are slowly but surely becoming more generous. And it pays to shop around. For example, while the national average rate for a two-year CD is just below 1 percent, rates above 2.5 percent are available. While savers might have been the forgotten casualties of the era of record low interest rates, that tide just might be turning.