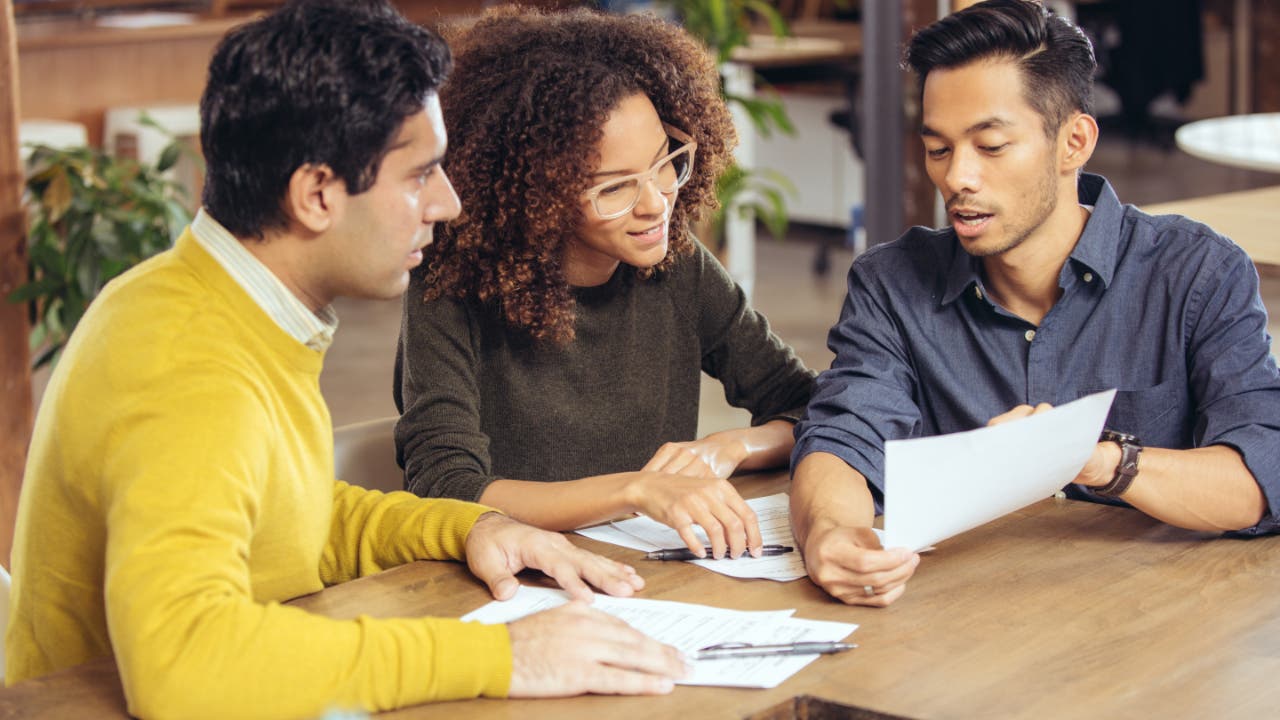 As home prices continue to rise, those with their heart set on homeownership may be starting to explore less-traditional options to climbing onto the property ladder.
One such option is a rent-to-own agreement. But going this route can be more complicated than it sounds. Here's what you need to know about how rent-to-own works:

How does rent-to-own work?
Rent-to-own is a way to buy a house by renting it first for a few years. Some of your monthly rent payments get applied to the final purchase price. In effect, you're making part of your down payment through your rent checks. At the end of the rental period, you'll have the option to buy the house, usually for a price agreed on in advance. At that point, you'll need to get a mortgage just like any other homebuyer.
"Rent-to-own can be extremely profitable for both parties," says Martin Orefice, a real estate investor and owner of RenttoOwnLabs.com. "But it's not for everyone."
State laws vary on rent-to-own contracts but, typically, the deals can be set up any way the buyer and seller would like. Both parties must agree on the purchase price, which can be tricky when the sale is happening several years in the future. In a rising market, for example, the seller may want the buyer to pay more than the current value of the property. Some contracts state that an appraiser will determine the price of the house at the time of purchase.
The buyer then pays an option as an upfront cost when signing the lease. The cost of that option can vary significantly, from 3 percent to more than 10 percent of the sale price, Orefice says. The lease will spell out what (if any) portion of the lease option or the rent will go toward the purchase price. Remember, you can (and should) negotiate the option amount, the purchase price and monthly rent payments.
Pros of rent-to-own
A rent-to-own agreement could provide a path to homeownership for buyers who can't immediately qualify for a mortgage. It's also a way for buyers who fall in love with a specific house on the market to make sure that no one else can purchase it.
Buyers might use a rent-to-own contract to try out a new neighborhood before committing to a purchase, or they might want to lock in the price of a home when prices are going up. Another positive: Cutting down on the cost and hassle of multiple moves.
Cons of rent-to-own
The biggest risk of rent-to-own agreements is that the potential buyer pays the option and an above-market rent but then is unable to purchase the house. That could happen if the buyer is ultimately unable to qualify for a mortgage, or if they missed rent payments and nullified their contract. It's also possible that the house could lose value over the rental period. 
Bottom line: Is rent-to-own a good idea? 
Rent-to-own agreements may make sense for buyers who are certain that they'll qualify for a mortgage and can keep the rental limit to a shorter period. This can be an ideal path for those who are on track to pay down other debt and improve their credit scores, or those who need to wait until they have a longer employment history to qualify for a mortgage.
Still, purchasing a home through a rent-to-own arrangement comes with risks and expenses that you probably wouldn't have in a traditional home purchase. 
"A lot of times, rent-to-own doesn't lead to purchasing a home," says Sarah Bolling Mancini,  an attorney with the National Consumer Law Center. "It can lead to losing wealth that you otherwise could have put toward the purchase of a home."
There are some steps you can take to minimize the risks associated with a rent-to-own transaction.

For starters, have a home inspector and a professional property appraiser check out the house before you agree to the purchase price. A home inspector will identify major flaws with a home that will be costly to repair later on, and a property appraisal will pinpoint the home's value in the current market. As much as you might want to treat your rental like your own home, resist expensive decorating or landscaping until the deed is officially in your name. 
Finally, make sure that you have a real estate lawyer examine the contract. It should clearly spell out the following:

When rent is due and what the penalties are for late payment
What, if any, portion of the rent will go toward the home purchase
Whether the purchase is truly an option or an ironclad requirement (a lease-option contract gives you the option to buy at a specific time, while a lease-purchase contract requires you to buy it)
What appliances come with the sale
Who performs and pays for repairs and maintenance during the rental period

Learn more: