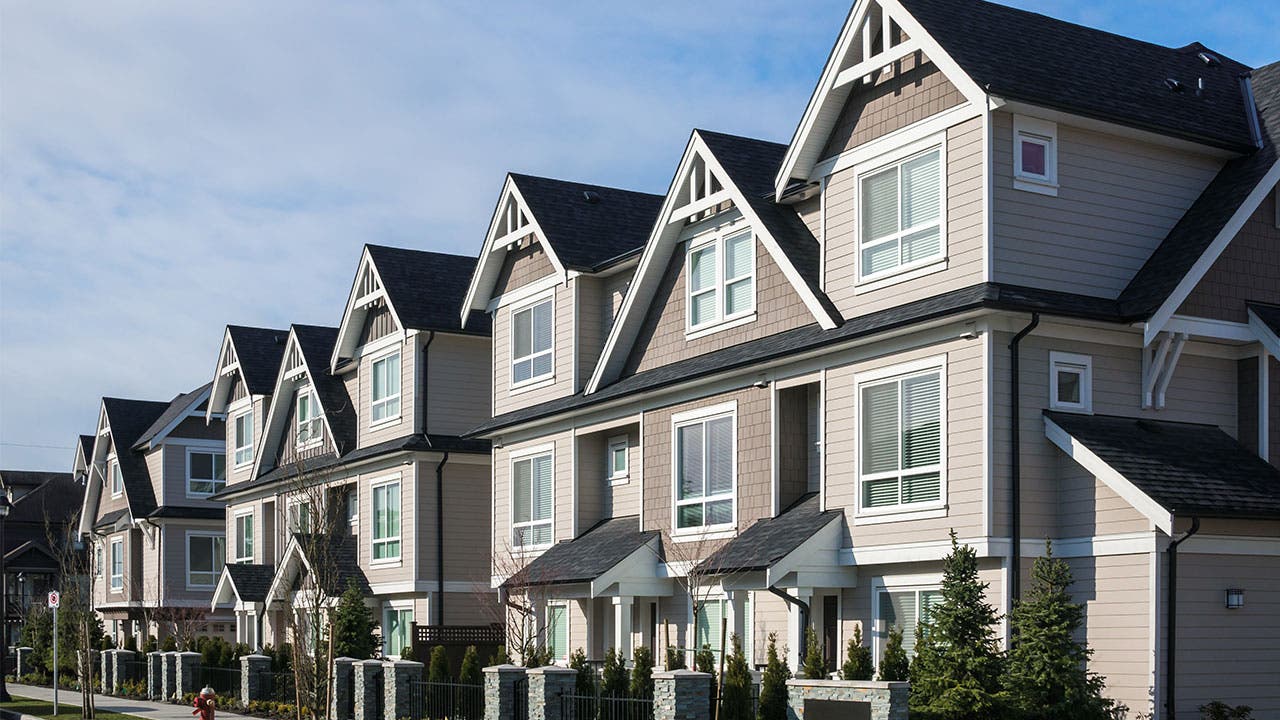 Millions of homeowners live in communities that are part of a homeowners association, or HOA. That means they pay fees to a group that keeps up their community and parts of their home.
These mandatory costs can typically range from $25 to hundreds of dollars a month and can sometimes include an additional annual assessment, depending on the property and the amenities offered.
But HOAs can be a blessing a curse. They may offer great benefits, like a pool or golf course, but also come with restrictions in terms of what you can do with your home and who lives there.
Those benefits and restrictions are vastly different with each community association. In 2016, there were 342,000 community associations with 69 million homeowners nationwide, according to the Community Associations Institute, making it more important than ever to know exactly what you're paying for when shopping for a home that's a part of an HOA.
Start with the home seller
When looking at a home to purchase, the seller can probably get you information on their HOA the fastest. While most lenders will eventually require you to obtain that information anyway when getting a mortgage, you can be proactive in talking to the seller first.
The seller can tell you how the HOA communicates with its homeowners. Some groups are more active on social media or over email and offer weekly or monthly updates to the homeowners, but others may barely communicate.
Know before you owe
It's critically important to know beforehand all of the fees you would pay when purchasing a home that's part of an HOA. Many lenders will also consider your HOA dues when determining whether you have the ability to repay a mortgage, so such fees could be the difference between approval or disqualification for the mortgage.
Fees will vary with each community and they're often based on the type of property, location, community, and amenities.
Know what you're paying for
Each HOA has different amenities that your fees pay for. Do some comparison shopping with different HOAs to get a better idea of the costs and amenities in the areas you're interested in living.
Some HOAs "have a fee of $25 a year because they upkeep the sidewalks, while others might charge $250 a month because it's a luxury building with pools and a golf course," says Dawn Bauman, senior vice president of government and public affairs at the Community Associations Institute. "It really depends on your financial threshold," she says, and the amenities you are willing to pay for.
Additionally, you may be charged an assessment, an additional fee that you might have to pay to help the HOA cover the cost of a building repair or new project.
Know the association's financials
Ask for the financials of the association and whether there are any projects they might be working on. Sometimes HOAs will charge an additional assessment to pay for a building repair or construction of a project like a clubhouse.
It's important to ask the HOA if they have a "reserve fund" for projects and whether they have a "reserve plan" which is a separate study on potential future projects. If the HOA does not have a reserve but has plans for future projects, that means you might have to pay more down the road. You can also ask the seller how often the fees have increased in the past to get an idea of how frequently there are cost increases.
"Predictability is the hardest thing to pin down, but you want to make sure you do the research to make sure you can afford not just the fees now, but any potential increase or assessments," says Joseph Pigg, senior vice president of mortgage finance at the American Bankers Association.
Also, you should find out if the HOA owes any debt, because that means the homeowners will be helping to pay it off.
"The debt part is the most important, to make sure you're not going to be hit with surprise assessments," says Pigg.
If the HOA is subject to any pending litigation, that could mean other potential costs for you, and may even suggest a problem with the structure of the building if the lawsuit is tied to construction.
Know the HOA restrictions
One of the most difficult parts of being a part of an HOA can be the restrictions tied to living in that community. Such restrictions can include pets, the age of the residents, whether you can rent out your home, and how to remove trash. Some HOAs charge penalties for violations and others can even seize the property if a homeowner is not paying dues.
"You need to have a clear understanding of the covenants and restrictions" that are typically "in the governing documents of the association," says Bauman. "The seller who is an owner in that association always has the ability to obtain that information."