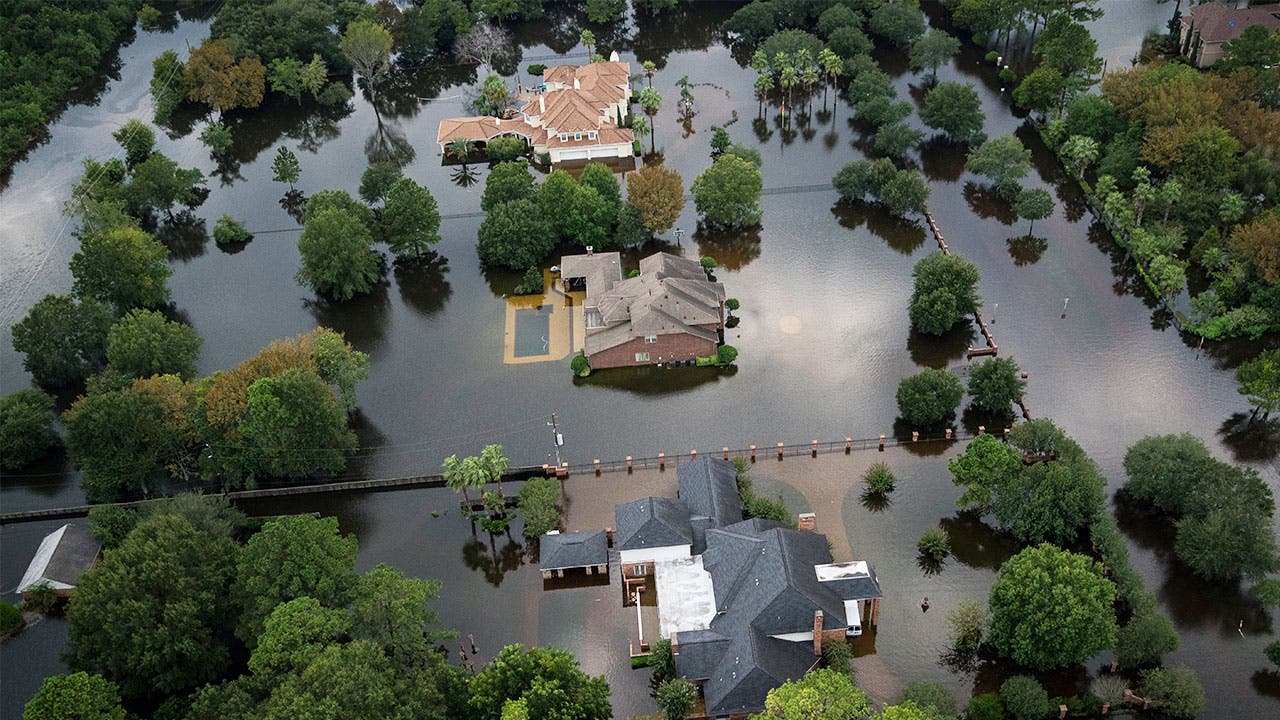 Congress and the White House recently gave a $16 billion bailout to the government-backed flood insurance program, but it's still at risk of expiring in a few weeks.
If the National Flood Insurance Program doesn't get an extension in time and is allowed to lapse, home sales and the mortgage market could be slowed. It's something you need to be aware of if you're house-hunting or may be looking to get a mortgage.
How did we get here?
The federal flood program is financially underwater and will likely need to increase rates to survive. In the meantime, it needs reauthorization from Congress by a Dec. 8 deadline.
Mortgage lenders require you to have flood insurance if your home is in a high-risk flood zone.
Because home insurance and renters insurance policies exclude flood coverage, the National Flood Insurance Program is your primary option for protecting your dwelling and belongings from flooding, although a few private alternatives have been cropping up.
The federal insurance dates back to the 1960s. It was created after many private insurance companies stopped covering flood damage following Hurricane Betsy in 1965 and after massive and expensive floods along the Mississippi River.
A troubled program
As none other than HBO comedian John Oliver recently pointed out, the flood program has many serious shortcomings, such as the way it doesn't discourage people from moving to extreme beachfront property. Like, literally on the beach.
Demand for federal flood coverage is likely to grow in the wake of this year's severe hurricanes. Some 70 percent of homes swamped by Hurricane Harvey across Texas and Louisiana did not have flood insurance and sustained up to $27 billion in uninsured flood damage, according to analytics firm CoreLogic.
Without flood insurance, "the average payment for disaster relief assistance is $5,000, so if you think the government is going to make you whole again, that's not true," says Austin Perez, senior policy representative for the National Association of Realtors.
Congress is currently working on various reforms to save the program or at least extend it beyond Dec. 8. If lawmakers do nothing, the flood program essentially stops, and no new policies will be written until it is extended.
What to expect if the program lapses
If that happens and you try to buy a home in a high-risk flood zone, you likely won't be able to get flood insurance — which could stop the home sale.
Past lapses delayed thousands of sales. The National Association of Realtors estimates that 1,332 home sale closings are delayed or canceled each day that the flood program lapses.
Keep the Dec. 8 deadline in mind if you may be applying for a mortgage on a home that could be in a flood zone.
Also, homeowners in the program must renew their policy every year. So, if you're up for renewal in the coming months (your agent typically sends a notice), renew now so you don't get stuck in a lapse or another short-term extension that could delay your renewal.
Congress already authorized one short-term extension this year when the program was set to expire Sept. 30. There were 17 times extensions between 2008 and 2012, and four lapses during that time — causing thousands of home sales to stall.