7 key steps to buying a used car
Buying used cars rather than new ones can save you hundreds if not thousands of dollars on your next vehicle.
According to Edmunds.com's True Cost to Own calculator, a new 2009 Corolla sedan with an MSRP of $15,350 will depreciate $3,619 in its first year, and $6,247 during its first three years. That means it will lose 41 percent of its value after just three years. A $20,430, 2009 Ford Mustang will depreciate $10,353, or 51 percent, over its first three years.
Buying used means someone else shouldered the pain of the initial depreciation, but it also means you have to spend more time in the research phase to minimize the chance you're buying someone else's problems.
There is no foolproof method for ensuring the used car you're buying doesn't have some serious defect lurking beneath the surface. However, you can significantly reduce your risk by following these steps: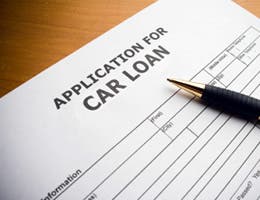 Introspection
What can you afford? Be painfully honest with yourself. How much of your monthly budget can be devoted to vehicle payments, insurance, maintenance and repairs? Using Bankrate.com's Auto loan calculator, you can determine your monthly payments based on the amount financed and the current average used-car loan interest rate. At this early stage, add another $200 per month for maintenance, repairs and insurance.
Next, get prequalified for a loan. This will tell you exactly how much money you have to work with. It also simplifies your strategy in the negotiating phase.
Click here for today's interest rates and lenders on new and used cars in your area.
Local credit unions and small banks also are good sources for financing a used vehicle.
If you have a particular vehicle in mind, research the current value of that model through various online sources such as Edmunds.com, KBB.com, NADAguides.com and AutoTrader.com. Edmunds even features a "True Cost to Own" for most cars over the next five years.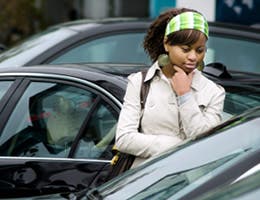 Find the vehicle
If you have a model or two already in mind, start with them, but avoid being married to a specific model. Remain flexible and you stand a better chance of finding the best value in your price range. Go to ConsumerReports.com and check that car's reliability. You can get crash test results from the National Highway Traffic Safety Administration site.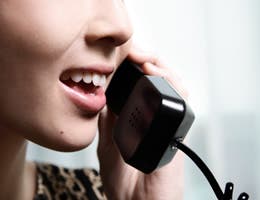 Make the phone call
Use the phone call to do more than just set up an appointment to see and test-drive the vehicle.
Ask the right questions and you may save yourself time and aggravation. This is particularly true when dealing with a private owner. Here are some questions to ask a private owner:
Are you the original owner? If not, when did you buy the vehicle? Do you have contact information for the previous owner?
What is the current mileage?
Where has the service been performed, and are the maintenance records available?
Has it been in an accident? If so, what was the extent of the damage? Where was it repaired?
Are there any mechanical issues right now?
Do you have the title?
Why are you selling the vehicle?
If you are dealing with the original owner, he should know the vehicle's entire history. It is nearly impossible to tell how a vehicle has been driven, so you must rely on cumulative mileage as an indicator of the wear. If the owner has taken proper care of the vehicle, service records should be available. If the owner dances around questions about the title, move on to the next vehicle on your list. Although you may pay a private owner less than a brand franchise dealer, you also have less recourse if there is a problem.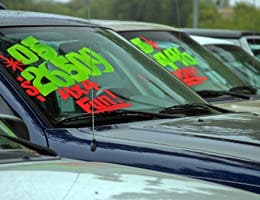 At the dealer
Stay focused. There may be dozens of vehicles other than the one that you are specifically interested in that seem to fulfill your needs. Resist the urge to get sidetracked.
Although a dealership might charge more than a private owner for the same car, it may offer some sort of 30-, 60- or 90-day limited warranty on used cars, or even some sort of exchange policy. Also, the dealer is equipped to make most repairs and reconditioning you might request prior to buying the car.
When reliability is an overwhelming concern, many brand franchised dealers offer used cars that are manufacturer-supported certified preowned. These programs vary from manufacturer to manufacturer, but they all involve the dealer checking a variety of areas of the vehicle and making repairs or reconditioning where needed. The manufacturer then issues a limited warranty. This adds to the cost of the used vehicle, but the peace of mind might be worth it.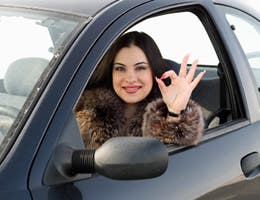 Test-driving the vehicle
Review "18-tip checklist: How to test drive a used car" for getting the most from your test-drive. Take advantage of the test-drive to write down the Vehicle Identification Number. It is the 17-digit number on the dashboard at the base of the windshield on the driver's side. Use it to obtain the vehicle history report through Carfax, AutoCheck or a similar service. Never — repeat, never — buy a used car without a vehicle history report.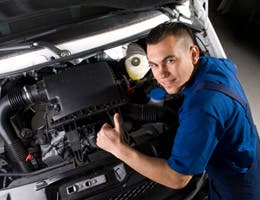 Get a trusted mechanic's opinion
Unless you are going to pay extra for a certified pre-owned vehicle, you should have a mechanic inspect any used vehicle before buying. Make an appointment with a mechanic and then with the seller for a second test-drive. Take the vehicle for an evaluation. Be sure to tell the mechanic about any problems you noticed during your test drive. If he determines a repair is required, either walk away from the deal, insist that the owner make the repair or negotiate the cost of the repair into the final price of the vehicle.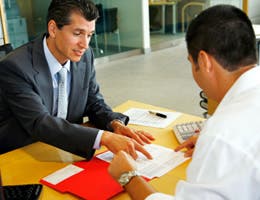 Negotiate your best price
Never accept the asking price. But unless you are willing to just walk away, don't make a ridiculous low-ball counter offer. The seller won't take you seriously and negotiations may come to a screeching stop.
Consider countering with an offer 10 percent to 15 percent less. A little additional horse-trading should save you $1,000 or more.
With a dealer:
Make sure the price includes any extra fees and add-ons.
With a trade-in, first negotiate the price of the used car and then negotiate the value of the trade-in.
Ask for extras, such as carpeted floor mats, an free extended warranty, new tires or free service.
If it's a private owner:
On the initial phone call tell the owner you have less to spend than the asking price, then ask if you can still come see the vehicle. If he says yes, you have him thinking in lower terms.
Only inspect a used vehicle in daylight.
Once the price is about settled, point out some deficiencies you haven't mentioned before and ask for another $500 off. When the seller sees the light at the end of the tunnel, he may give up a little more without argument.