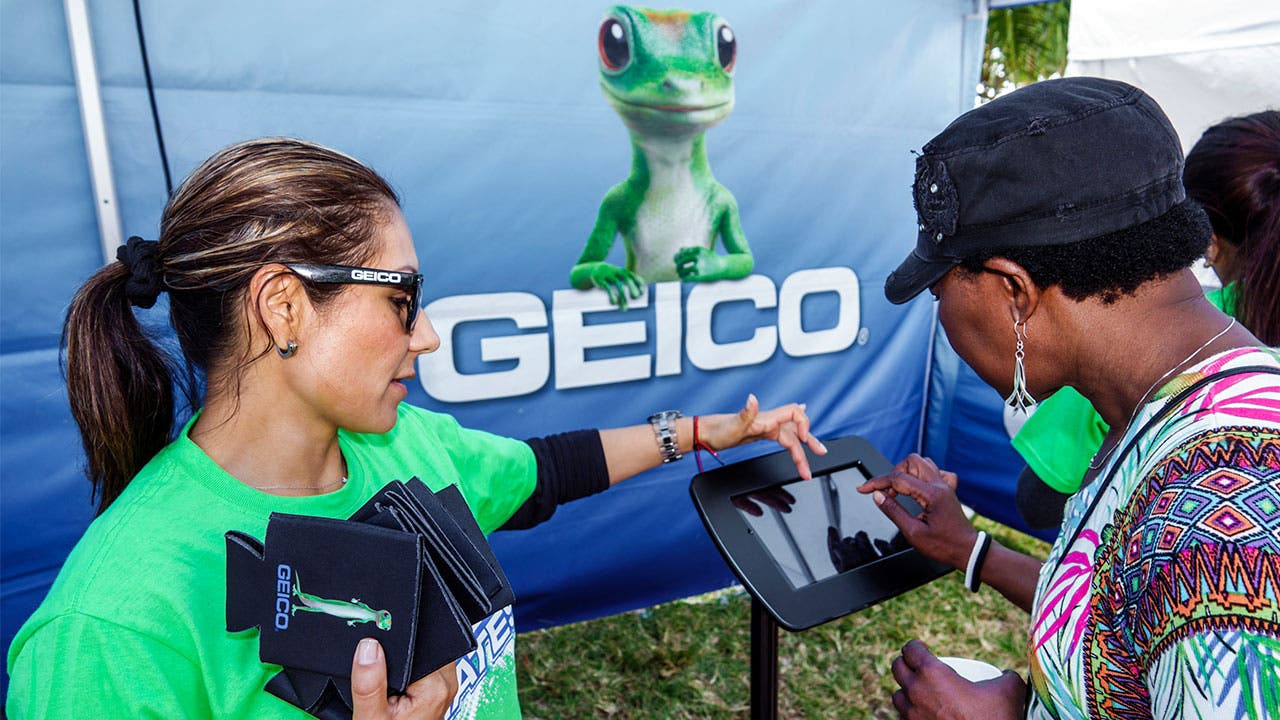 If you are in the market for insurance coverage, then Geico is an excellent place to start. They offer insurance coverage on nearly anything with wheels, as well as home, condo, renters and even pet insurance. You can request a Geico insurance quote online or by calling their toll-free number.
Not only is Geico known for their excellent digital presence, but they also offer a plethora of discounts. When requesting Geico quotes, ask which of these discounts might apply to your situation:
Good student discount
Multi-policy discount
Membership and employee discounts
Military discounts
Federal employee discounts
Customer loyalty discounts
Geico car insurance coverage options and discounts
Geico car insurance products include:
Motorcycle insurance
ATV insurance
RV insurance
Rideshare and on-demand delivery drivers insurance
Boats and personal watercraft insurance
Mexico insurance
Commercial vehicle insurance
Drivers can take advantage of these discounts when signing up for car insurance with Geico:
Defensive driving discount
Good driver discount
Seat belt use discount
Multi-vehicle discount
Vehicle equipment discounts
Geico home and renters insurance coverage options and discounts
Combining policies with one insurance carrier saves you money and time. Multi-policy discounts reduce premiums on all your policies, and it's easier to deal with just one company for all your insurance needs. Geico home insurance coverage includes protection for:
Property damage from fire, wind, hail, and water (under some policies)
Personal property such as furniture, clothing, appliances and dishes
Jewelry up to $2,000 of value
Personal liability
Medical bills
Geico renters insurance covers both renters and condo owners. Under a Geico renters insurance policy you can protect yourself from the following:
Fire, wind and water damage
Smoke damage
Vandalism or theft
Visitor injuries
Accidental damages
Medical and legal bills if someone is injured on your property
Expenses if apartment/condo becomes uninhabitable
Damaged furniture, electronics, appliances or clothing
Homeowners and renters can take advantage of these discounts when signing up for Geico insurance:
Home security system discounts
Sprinkler and smoke alarm discounts
Multi-policy discounts
Geico ratings, reviews, customer satisfaction and complaints
According to J.D. Power's 2018 U.S Auto Claims Satisfaction Study, Geico ranks in the middle of the pack. The Geico claims department does better than half the insurance companies when it comes to claim satisfaction. Furthermore, the Better Business Bureau gives Geico a B+ rating, showing satisfaction among Geico's clients.
Reasons why Geico is a great option
If you don't have time to sit down with an agent and review your every insurance need, consider applying online for an individualized Geico insurance quote. You can get a Geico quote, tailored to your circumstances, for Geico auto insurance, home insurance or Geico renters insurance in minutes. Their intuitive platform makes every step of the way, from requesting a quote to filing a claim, easy and quick.
Additional policies offered by Geico
Customers wanting to keep everything under one roof will be happy to know that Geico offers multi-policy discounts along with different types of insurance. Whether you want to insure your pet, home, or collectible automobile, it all starts with asking for your Geico insurance quote today.
Frequently asked questions
Why should I choose Geico?
A bevy of positive reviews and high customer satisfaction ratings among insurance companies are a couple of reasons to choose Geico as your go-to insurance company. However, the online accessibility and multitude of discounts also helps.
What do I need to get a quote from Geico?
Getting a quote with Geico only takes a few minutes. Start by providing your ZIP code and answering a few questions for an accurate online Geico quote. You won't have to wait a long time or work with an agent who will try to upsell policies, because you can get Geico quotes entirely online.
How do I file a claim with Geico?
The Geico claims process can be completed online, over the phone, or through their mobile app. When reporting a Geico claim, you'll need to give them a brief description of what happened, the state where the accident occurred, and the date and time. It's also helpful to have your policy information and the policy information for any other involved parties.