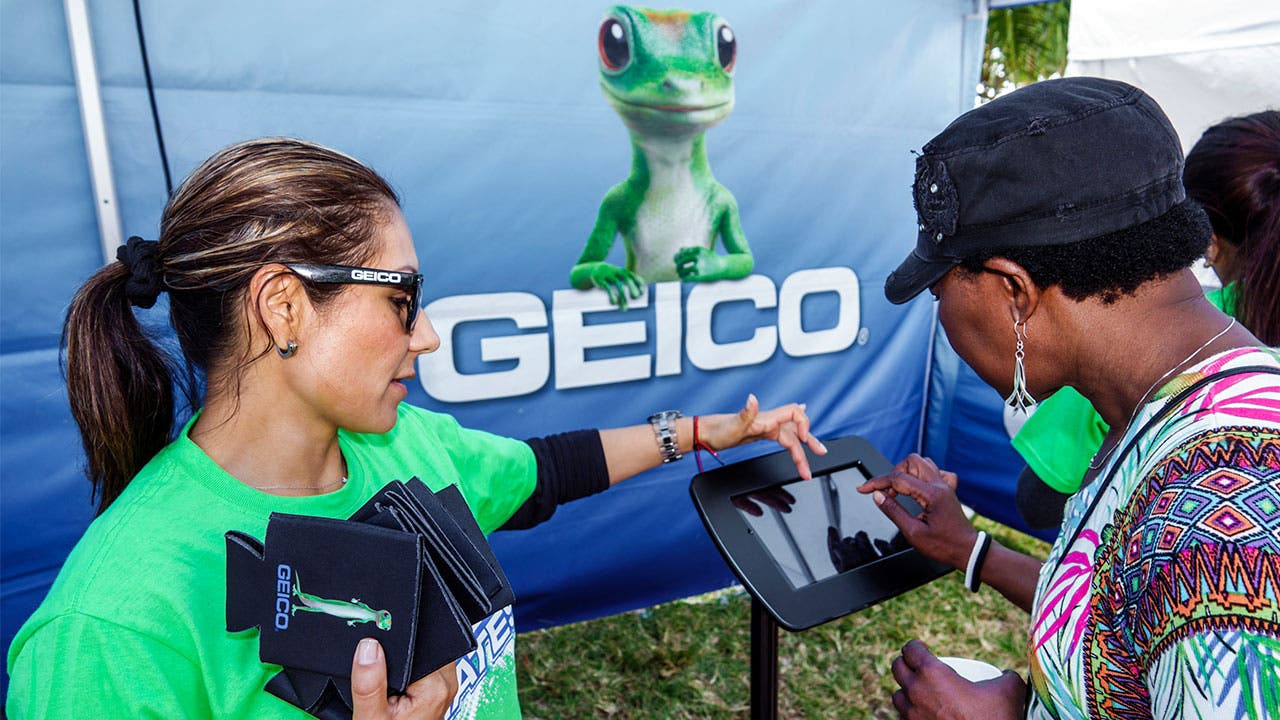 Commercials can leave a lasting impression, and insurance companies each have their go-to mascot. Geico has done well with their adorable gecko, who quickly tells you about the company's services including home, motorcycle and auto insurance. Geico insurance is also a popular choice among individuals who want to do everything online, as they have an easy to use mobile platform.
Geico coverage options and discounts
If you are in the market for insurance coverage, then Geico is an excellent place to start. They offer insurance coverage on nearly anything with wheels, as well as home, condo, renter's and even pet insurance. Using the website makes getting a Geico insurance quote very easy. Along with Geico auto insurance, the company also offers:
Motorcycle insurance
ATV insurance
RV insurance
Rideshare insurance
Watercraft insurance
Mexico insurance
Not only is Geico known for their excellent digital presence, but they also offer a plethora of discounts, including:
Defensive driving discount
Good driver discount
Seat belt use discount
Good student discount
Multi-vehicle discount
Multi-policy discount
Geico ratings, reviews, customer satisfaction and complaints
According to J.D. Power's 2018 U.S Auto Claims Satisfaction Study, Geico is doing better than half the insurance companies when it comes to claim satisfaction. Furthermore, the Better Business Bureau gives Geico a B+ rating, showing satisfaction among Geico's clients.
Reasons why Geico is a great option
Insurance quotes are customized for every person, but if you are someone who likes to do everything online, then Geico auto insurance is a great option. Every step of the way, from requesting a quote to filing a claim, is made easy thanks to their intuitive platform.
Additional policies offered by Geico
Customers wanting to keep everything under one roof will be happy to know that Geico offers multi-policy discounts along with different types of insurance. Whether you want to insure your pet, home, or collectible automobile, it all starts with asking for your Geico insurance quote today.
Frequently asked questions
Why should I choose Geico?
A bevy of positive reviews and being considered the best in customer satisfaction among insurance companies are a couple of reasons to choose Geico as your go-to insurance company. However, the online accessibility and multitude of discounts also helps.
What do I need to get a quote from Geico?
Getting a quote with Geico is easy. Simply start by providing your ZIP code and answering a few questions so that your quote can be as accurate as possible. There is no need to wait a long time or work with an agent who will try to upsell services, because you can get your policy completely online with Geico.