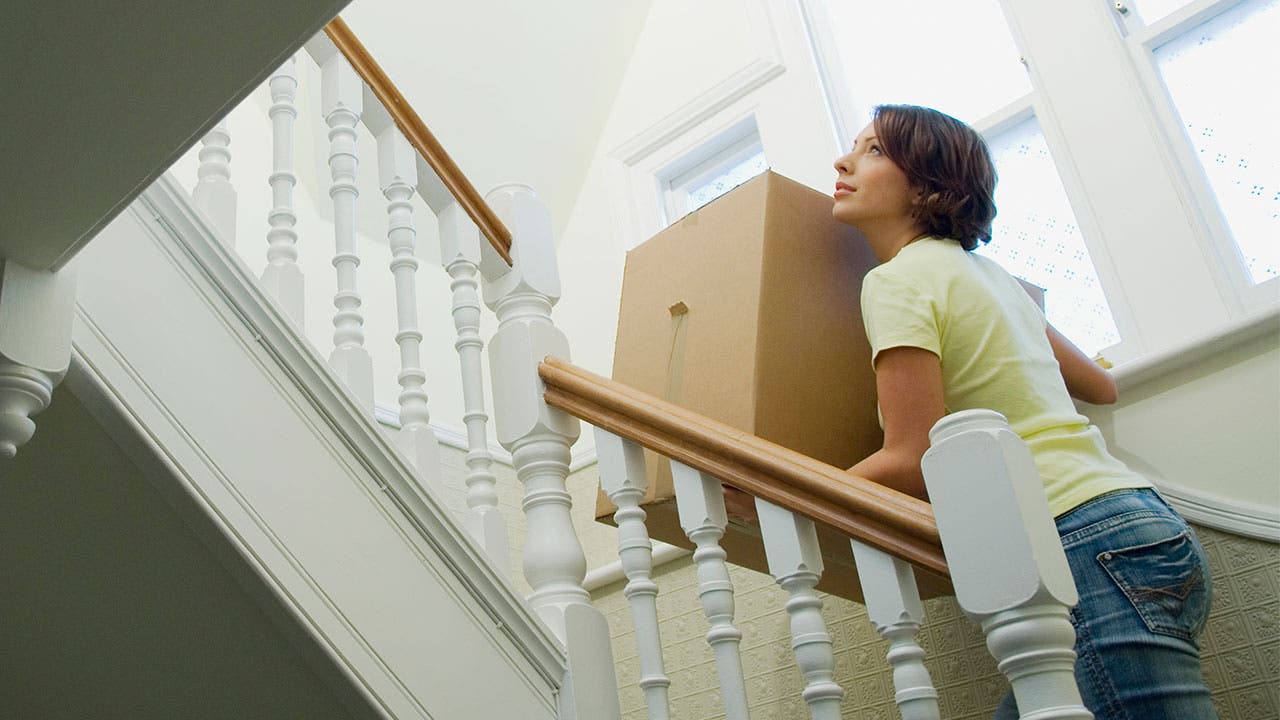 Help is out there if you want to buy a home but don't have the cash for a down payment and don't think you qualify for a no- or low-down-payment mortgage.
From down payment assistance grants (free money!) to interest-free second mortgages and other special loan programs, options are available for homebuyers who want to skip the down payment.
And we're not talking about the no-questions-asked type of loans that buyers found during the housing boom, says Rob Chrane, president of Down Payment Resource, which provides information about down payment programs.
"You still need to have decent credit, and all of your income has to be thoroughly documented," he says.
Money for the taking
Down payment assistance programs are typically operated by state housing finance agencies and local housing authorities.
The money often goes unused because buyers think they don't qualify for help.
"When you think of down payment assistance, you think of borrowers that are income-challenged, but these are not just for low-income folks," says Deborah Holloway, a senior loan originator with Christensen Mortgage Services in Melbourne, Florida.
"They are for working people who make a decent income but don't have enough to save for a down payment," she adds.
Down payment assistance grants
Assistance can be offered as a grant that doesn't have to be repaid. Buyers can earn as much as 140 percent of the median area income and still qualify.
For instance, a buyer living in Orange County, California, can make $101,000 a year and qualify for a grant of up to 5 percent of the purchase price of the home, according to the requirements of one down payment assistance program available in the state.
"This is a no-strings-attached grant," says Scott Schang, branch manager at BuyWise Mortgage in Huntington Beach, California. "Getting qualified for a mortgage (through one of the lenders participating in the program) automatically qualifies you."
Down payment assistance loans
Other down payment assistance comes in the form of an interest-free loan that may be structured as a second, silent mortgage that is repaid only when the house is sold or the first mortgage is paid off.
On average, buyers get about $5,000 to $20,000 in assistance, depending on the program and the state where they live. But a few programs for buyers in high-cost areas go as high as $100,000, says Chrane.
While some programs are designed to work in conjunction with loans insured by the Federal Housing Administration (FHA), others allow the buyer to get a conventional mortgage. Often the buyer is required to get a mortgage from a participating lender.
Not every lender likes to participate in down payment assistance programs because the loans are not as profitable, Schang says.
Assistance directly from lenders
Some lenders have been coming up with their own programs to help first-time homebuyers get a home with a low down payment.
"One of the myths out there is a lot of first-time homebuyers feel as if there are no mortgage programs available for them if they don't have a large down payment," says Malcolm Hollensteiner, former director of retail lending sales for TD Bank Group. "That's not the case."
TD has a mortgage program is pitched as an alternative to FHA mortgages, which allow buyers to put as little as 3.5 percent down. TD's "Right Step" home loans can be had with as little as 3 percent down.
Fannie Mae's HomeReady program also allows buyers to purchase a home with 3 percent down.