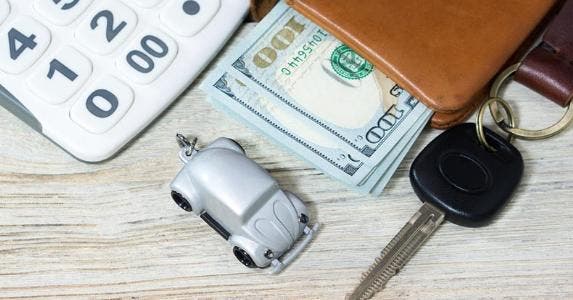 When you purchase a new auto insurance policy, you have several decisions to make — such as whether you want some add-on coverage, like roadside assistance; and whether you want to align yourself with the insurance company known for bubbly Flo, or the one that has the chatty gecko, or some other competitor.
A relatively simple decision is determining how big your auto insurance deductible should be.
Compare auto insurance quotes and save
Understanding deductibles
Car insurance deductibles are different from your health insurance deductible. Once you've paid your doctor's office the equivalent of your annual deductible, your health care costs are covered for the year. But you'll have to meet your car insurance deductible every time you make a claim. If you have a bad year and your car is damaged repeatedly, you'll be responsible for the deductible each time — unless you can prove that another driver was at fault.
Deductibles don't apply to the liability portion of your auto policy, only to the comprehensive and collision coverage, according to the Insurance Information Institute. State laws regulate insurance, so some deductible details will vary by location.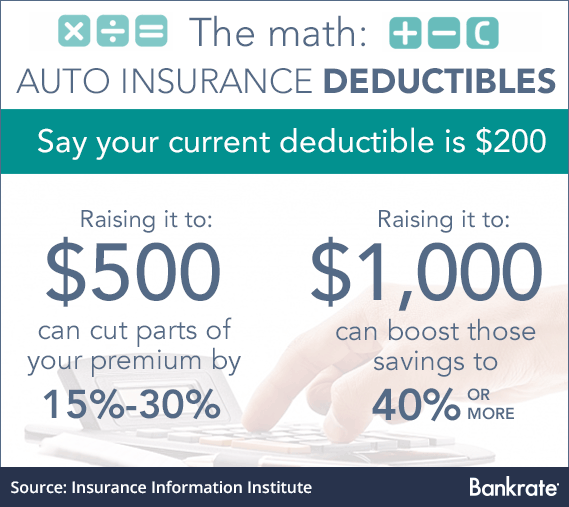 Deciding your deductible in 2 steps
The size of your deductible helps determine what you pay for car insurance. To choose your deductible:
1. Look at the savings a higher deductible will bring. "For new (customers), we typically begin with a $500 deductible," says Lynn Malloney, an assistant vice president with Amica Insurance in Lincoln, Rhode Island. "In most cases we also recommend the higher deductible of $1,000, in order to save a substantial amount on the annual premium. This savings may be even greater for new insureds and millennials, since younger insureds tend to have higher average premiums."
The savings possible with a higher deductible are likely to vary, so gather quotes with different deductibles from several car insurance companies and compare.
2. Ask: How much deductible can I afford? While your natural instinct might be to grab the insurance quote with the highest deductible and lowest premiums, stop and look at your own finances.
"The decision to save premium dollars by increasing policy deductibles must be balanced with cash flow on hand and your ability to fund the increased out-of-pocket expenses," says Malloney.
In other words, check the balance on your emergency savings fund and make sure you can afford to pay $2,000 or even $1,000 out of your own pocket if you have more than 1 accident this year.
If you have to borrow money or rack up credit card debt to pay your car insurance deductible, you may be better off sticking with the higher premium rather than risking a financial ding on top of your car's damage.