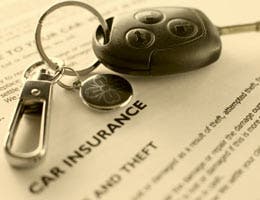 Find and buy car insurance
When calculating the cost of a car, insurance can be a large chunk of the expense. And the price keeps going up. According to the Department of Labor, the average annual cost of car insurance increased by 5.3 percent nationwide from July 2009 to July 2010.
To seek out and secure the best deals on the car insurance you need, follow these tips.
Choose your car wisely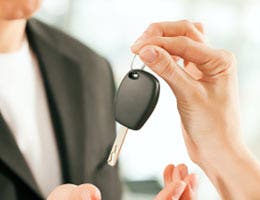 If you're planning to purchase an auto, think about car insurance before writing a check or signing on the dotted line. Some makes and models of cars will have a greater impact on your car insurance rate, so it's a good idea to check with an insurance agent or website before making a purchase.
For instance, "Sports cars will definitely increase your rate, while a minivan is likely to have little impact," says Michelle O'Connor of O'Connor Insurance Associates Inc. in Charlotte, N.C.
How much coverage do you need?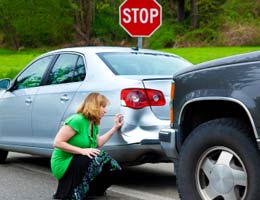 Liability coverage is mandatory for car owners in 49 states and the District of Columbia, according to the Insurance Information Institute. But the amount of liability car insurance you buy is up to you.
"Purchase as much coverage as you can afford," says Tim Dodge, director of research and external communications at the Independent Insurance Agents & Brokers of New York. "This insurance covers you if you're legally responsible for someone else's injuries or damages. Because even seemingly minor accidents can result in costly neck or back injuries or extensive damage to a $30,000 car, it makes sense to buy a lot of liability insurance."
When you purchase only the minimum amount required by your state, your assets could be at risk if you are responsible for an accident.
"Say you hit a car that is driven by a surgeon, and his hand is broken," O'Connor says. "Your limit to cover his injuries will not even start to provide enough money. The doctor's insurance company will come to you looking for additional money. And, depending on your state law, your 401(k) and more would be in jeopardy. Your auto limit should minimally be enough to cover your net worth."
Shop around
With so many car insurance companies available, you'll find a better rate by comparing several different ones. The Internet makes it easier than ever to compare car insurance rates without ever leaving home or picking up the phone.
Start with sites like NetQuote.com and InsureMe.com, where you can search for various criteria and receive customized quotes from various companies.
"Different companies' quotes for the same service often can be wildly different," says Paul Ford, president of Bankrate Insurance. "The only way for you to make sure you're getting the best deal for your money is to shop around. Sites like NetQuote allow you to get access to the entire marketplace."
Go for a higher deductible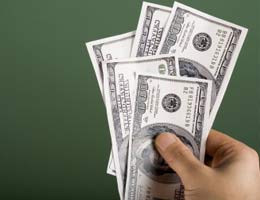 Often, car owners choose car insurance policies with deductibles as low as $200, says Michael Barry, spokesman for the Insurance Information Institute. But by increasing your deductible to $500 or $1,000, you can save a great deal of money on the monthly premium.
"Most drivers aren't going to file a claim unless (the damage) is at least worth $500," Barry says.
"It actually saves money over time to carry a higher deductible, thus saving money on your policy every month (while you) pay for little things like windshields out of your pocket," says O'Connor. "Turning in a number of claims could negatively impact your auto rate."
Meet the agents before buying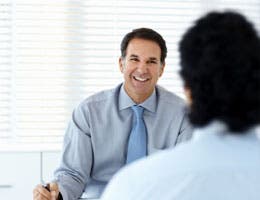 Although you can easily purchase car insurance online or over the phone, it's often preferable to purchase from a local agent who can meet with you face to face and answer questions you may have now and in the future.
Even when you shop online to compare rates, many insurance websites will now help you find a favorable policy and then connect you with an insurance agent in your own neighborhood to close the deal, says Barry.
"The advent of online clearinghouses has really eliminated price discrepancies among (insurance) agencies," says Greg McFarlane, co-author of "Control Your Cash: Making Money Make Sense." "The agencies' biggest difference these days is in customer service and turnaround time."
For that reason, it's a good idea to meet with agents in person and make sure you're working with someone whose customer service mindset meets your needs.
Ask your agent about discounts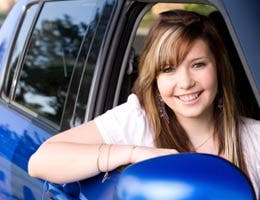 Even if you've found a good rate on car insurance, there are almost always additional options for saving more money. So why not ask?
"A good insurance agent should be able to uncover every discount available to you," O'Connor says. "There are often discounts for paying your premium in full or for having your payment drafted (from your bank account)."
There are also discounts for certain types or groups of drivers. For example, there are discounts for teen drivers who take driver's education classes or who maintain a 3.0 grade point average. Discounts are also available to older drivers — often 50 years or older — who complete adult driver safety programs.
Another way to save extra money on car insurance is to bundle your policy with your homeowners insurance.
"A lot of people have their auto insurance with a separate company from their homeowners insurance," Barry says. "But almost every company will give you a discount if you have both (types of insurance) with them. So put them together."
Never assume the search is over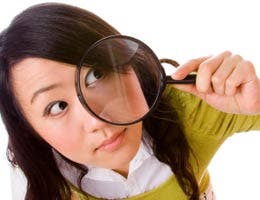 Once you've purchased car insurance, don't forget about it and assume it's a task you won't return to until you buy another car. Instead, review your coverage every six to 12 months.
Your needs, as well as car insurance rates, will change over time, Dodge says. So don't assume that the same company that gave you the best rate last year will still have the best rate when the time comes to renew.
Never assume the search is over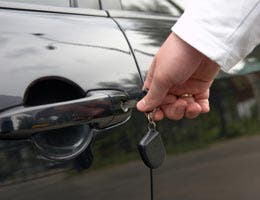 To find out more about car insurance, check out these stories at Bankrate.com: