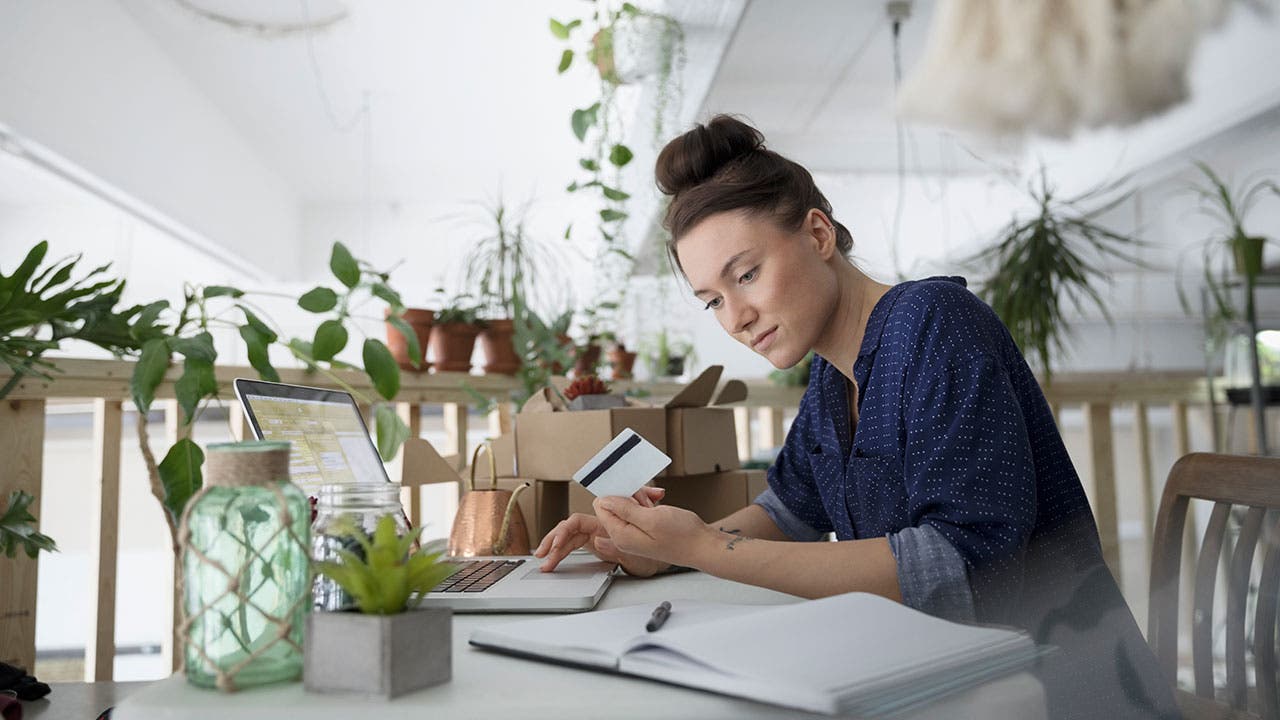 Advertiser Disclosure: The credit card offers that appear on the website are from companies from which this site receives compensation. This compensation may impact how and where products appear on this site (including, for example, the order in which they appear). This site does not include all credit card companies or available credit card offers.
Information about credit cards and card offers is accurate as of the date of publication.
Citi was founded in 1812 with the goal of solving the unique banking problems of the time. With 200 years of experience, the bank now offers an array of investing, banking and loan products that range from high-yield savings accounts to mutual funds, home loans and personal loans.
As of 2019, Citi also boasts some of the best balance transfer credit cards on the market. Not only do a few of these cards let you secure 0% APR for up to 18 months or more, but some come with cash back and additional consumer perks.
If you're in the market for a 0% intro APR card and an option from Citi seems right for you, you're probably wondering what's next. Here's a breakdown on how to sign up for a Citi balance transfer card and the steps for transferring a balance.
Best Citi balance transfer cards of 2019
The following balance transfer cards from Citi come with no annual fee and 0% APR for a limited time.
| | Balance transfer offer | Balance transfer fee | Rewards | Annual fee |
| --- | --- | --- | --- | --- |
| Citi Simplicity® Card | 0% Intro APR on balance transfers for 21 months, then 16.24% – 26.24% variable | $5 or 5% of each transfer, whichever is greater | No | $0 |
| Citi Rewards+℠ Card | 0% Intro APR on balance transfers for 15 months, then 14.99% – 24.99% variable based on your creditworthiness | $5 or 3% of each transfer, whichever is greater | Yes | $0 |
Here's how to do a balance transfer with Citi
If you have credit card debt and want to pay it off with Citi at a limited time 0% APR, there are a few steps you'll need to take to complete the process:
Step 1: Research and select a Citi balance transfer card
Compare Citi balance transfer cards, noting both the length of the 0% APR offer as well as rewards and other perks. Use this information to select the card that best suits your needs.
Step 2: Apply for your Citi card
Once you've selected your Citi card, begin the application process online. The information required to apply includes:
Name
Address
Phone number
Citizenship
Date of birth
Income
Social Security number
Employment information
There's a chance you could be approved within minutes of completing your application online. However, general approval notifications are received via the mail or email within 30 days of completing the application.
Step 3: Do a little homework before you do your transfer.
According to Citi's terms and conditions, balance transfers need to be completed within 4 months of account opening. In preparation, review your account information and bring yourself up to speed on your account numbers and current balances. When you receive your card, call the customer number on the back. A Citi representative will help determine which of your balances qualify for a transfer.
You're able to make a transfer for any amount, provided the transferred amount and balance transfer fees come out to be less than your available credit limit. But be aware that you cannot transfer balances from one Citi account to another Citi account.
Also, according to the Citi website, be sure not to transfer any disputed purchase or other charge amount, because you may lose your dispute rights.
Step 4: Be patient while your transfer is processed.
Once your balance transfer information has been submitted, you will need to wait at least two weeks for transfer to be processed. During this time, you have the option to modify or cancel your request if needed. But be mindful that any alterations you make may result in an additional waiting period.
Step 5: Keep making payments on old accounts.
While your balance transfer is processing, it's crucial to continue making payments on your old credit card accounts. Once your balance transfer is fully approved, Citi will pay off your old cards and transfer the balance to your new balance transfer card. Once your old credit cards have a balance of $0, you can stop making payments on them.
At this point, congratulations are in order! You've transferred your balances to a new balance transfer card with a limited time 0% APR. You're free to use this time to your advantage by paying off as much debt as you can.
Is transferring your balance worth it?
You may be looking at your situation and wondering if going through the balance transfer process is even worth your time. The truth is, high-interest credit card debt can become unwieldy, and you can easily find yourself in a spot where you wished you'd planned ahead.
The best way to do a pulse check is through a credit card payment calculator. See how much interest you're paying now, and how much you could save with a new balance transfer offer.
If you're worried about hurting your credit score with a new card, don't be. It's possible your score could get dinged by the hard inquiry placed on your credit report every time you apply. However, having more open credit available to you will also decrease your overall utilization — which helps improve your score.
At the end of the day, small fluctuations to your credit score may not change your life, but paying down a large chunk of debt will go a long way.
For more helpful advice, check out our other balance transfer stories.
---
Editorial disclosure: All reviews are prepared by Bankrate.com staff. Opinions expressed therein are solely those of the reviewer and have not been reviewed or approved by any advertiser. The information, including card rates and fees, presented in the review is accurate as of the date of the review. Check the data at the top of this page and the bank's website for the most current information.