Which bank should I choose?
Get personalized bank recommendations in 3 easy steps.
Life without a bank account
For most of us, having a bank account is as natural as breathing. But according to the Federal Deposit Insurance Corp., 17 million Americans are unbanked, meaning they don't have a bank account, while another 51 million are underbanked, which means they supplement their bank account with alternative financial services. In both categories, consumers often turn to nonbank financial products that many consumer advocates describe as predatory at worst and insufficient at best.
"(The unbanked and underbanked) are more likely to fall victim to the high-rate (predatory) side of the industry, like payday, account-advance, tax refund-advance and structured, settlement-advance loans, to name a few," says Mitchell Weiss, an adjunct professor of finance at the University of Hartford (Conn.).
Typically, the unbanked and underbanked tend to be poor and working class people who choose to stay away because they either don't have the financial resources to maintain a bank account, or lack knowledge of how the banking system works, Weiss says. But that's not always the case. In fact, there are a number of reasons why some individuals are unbanked or underbanked.
You became blacklisted by major banks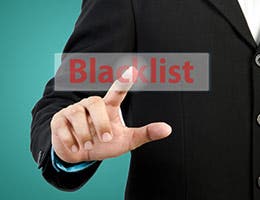 In theory, money and a little personal information are all it takes to open a bank account. But increasingly, many banks are declining business because the prospective account holder has a record of financial mistakes, such as bounced checks or relatively minor overdrafts. In fact, many Americans have effectively been blacklisted from major U.S. banks because they've failed background checks.
"Unfortunately, banks are rules-driven bureaucracies," Weiss says. "If the policies governing new account openings mandate that applicants who fail this background check be declined, impacted consumers will have a tough time convincing clerks to advocate for exceptions."
But it might not be impossible. If a consumer remedies the issue or can prove that there was a mistake in a background check, they might be able to convince the bank to take a chance on them, Weiss says.
It also may be that the consumer should look elsewhere, says George Hofheimer, chief research and innovation officer at Filene Research Institute, which studies consumer finance.
One option is to look for so-called second-chance checking accounts, which are often available at local banks. Alternatively, Hofheimer says, people may want to consider credit unions, which tend to be more forgiving.
You're a young consumer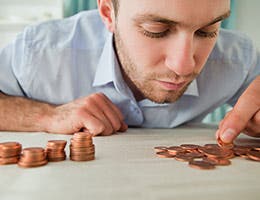 Your age is a key indicator of banking status. According to FDIC data, about half of young people between 18 and 24 are unbanked or underbanked.
"Intuitively, it makes sense since they are just getting started in life," Hofheimer says. "Factor in recent macroeconomic trends which have been especially harsh on (the young), such as student debt and a flat jobs market, and you have a potent combination."
It's a trend that concerns Weiss. "Most of my students are preconditioned to using debit cards that are linked to the checking accounts they and their parents set up as a means for funneling cash back and forth," he says. A sizable percentage have also been hit with overdraft and other service fees. Put these two together — debit cards and fees — and it's a short leap to prepaid debit cards that end up costing as much, if not more.
Even worse, many young people also use "account advance" and "bill pay" loans, which Weiss considers "borderline predatory." Typically, with those products, the fees and interest may look small upfront, but oftentimes the annual percentage rate ends up being 120 percent or more.
You can avoid debt collectors, sometimes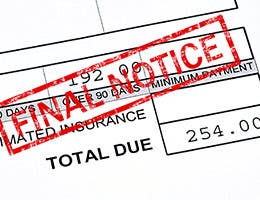 Some consumers opt out of the banking system to escape debt collectors, who can levy bank account funds in some cases. But going off the grid to avoid debt collectors isn't a good idea, and it may not be all that effective, Weiss says.
"Although it's true that nonexistent checking accounts can't be liened, a skip trace may very well reveal the debtor's place of employment, which will open up the potential for wage garnishment," he says. "The same or similar investigation may also reveal other property that's owned by the debtor, such as a car or house, which may then be liened, seized and sold to satisfy the outstanding obligation."
But if debt is the issue, consumers may want to consider an alternative financial product like a prepaid debit card, says Bertrand Sosa, co-founder of payment platform Rev Worldwide in Austin, Texas.
"Our first recommendation is to settle all outstanding debts, and a good way to do so is to stop using credit," Sosa says. "To this end, prepaid is a great option and one that can help establish a habit of not borrowing money."
But before consumers use a prepaid card, they need to look carefully at the contract for fees and other terms and conditions, Sosa says.
You're fed-up with fees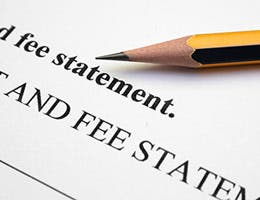 Nobody likes fees, but according to a Pew study, one-third of the households that left banks altogether did so because of unexpected or unexplained fees. At the same time, data from the FDIC show that although recently unbanked households may cite fees as a key reason for leaving the banking system, only about 5 percent of the unbanked population, many of whom have been unbanked for years, see the cost of banking as the primary obstacle in account ownership. In other words, fees matter, but they're typically further down the list in terms of why some consumers are unbanked or underbanked, Filene's Hofheimer says.
But the fees issue might actually have more to do with transparency than the cost of banking.
"Transparency is key. Some consumers feel as if traditional providers trick them into fees, while alternative financial services providers are perceived as more open," Hofheimer says. "(But) alternative financial services providers definitely have fees, which are usually higher."
In practice, fees may be unavoidable. Sosa says consumers are better served by closely examining fees and fee structures rather than looking for free financial services, which typically turn out to be too good to be true.
You're out of a job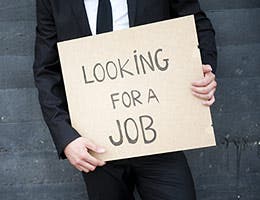 With the national unemployment rate still stubbornly high, it's not surprising that a lost job can drive someone to quit his or her bank or supplement financial dealings with alternative finance products. In fact, the unemployed are often automatically exposed to alternative financial products whether they like it or not because many states actually use prepaid debit cards as a way to distribute unemployment funds. So it's not surprising that there's an overlap between the unemployed and the underbanked.
But while a job loss is certainly an economic hit, it doesn't have to derail your ability to use a bank, says Matthew Amster-Burton, a personal finance columnist with Mint.com.
"Your ability to open or keep a bank account depends on your consumer record and your bank's rules about fees and minimums," Amster-Burton says.
Still, it's a good idea to think ahead, and switch to a more affordable banking option while you still have a job.
"The time to switch to a bank with low fees and minimums is now, not when you're in the middle of a personal financial crisis and suddenly can't maintain that minimum balance that seemed easy last month," Amster-Burton says.
You had a bad customer service experience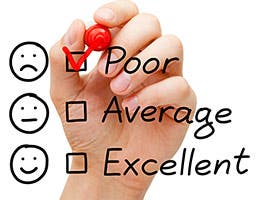 A bad customer service experience can cause you to consider switching banks or giving up on the banking system entirely. Most of us just complain to friends or vent on social media, but according to data from Pew, about 6 percent of the nation's unbanked population are actually driven to quit their banks because of a bad customer service experience.
"I think this is a weak excuse," Weiss says. "Sure, I become annoyed with my bank from time to time and in fact, I've diminished my relationship with what was my principal depository institution because of that."
But Weiss didn't give up on the banking system altogether. Instead, he chose a different bank that offered better service. After all, there are a lot of banks and credit unions to choose from.
"Consumers should look to smaller, local institutions and credit unions as alternatives to the megabanks," he says. "Many will rebate foreign ATM fees, which is an important consideration if you travel a bit, and the minimum account-balance requirements may also be gentler. It all comes down to comparison-shopping."