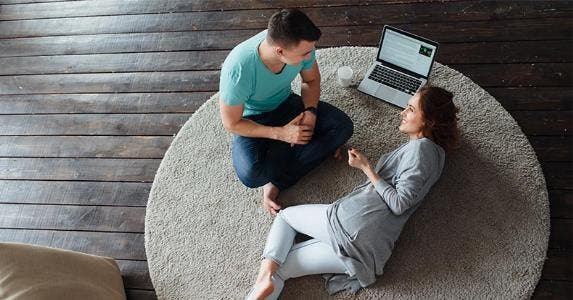 Dear Driving for Dollars,
I read your article about aftermarket car warranties when I was searching for answers after my girlfriend bought her new car. The dealer never discussed this with her and she signed the final purchase document without realizing her final price was higher than she agreed on. There were also other fees on this statement that weren't discussed with her and now they don't want to answer our questions. Will going to an attorney help? Is there any recourse?
— Mr. Mayoral
Dear Mr. Mayoral,
The situation your girlfriend experienced at the dealership is not all that unusual. There are many fees associated with buying a car that increase the total loan cost above the agreed-upon purchase price.
Some of those fees are required by law, such as taxes, title and registration. While others — such as fees associated with storing the car on the dealer's lot or prepping the car for you to take delivery — can legally be charged. (Though the actual cost of that specific fee can vary from one dealer to another and can often be negotiated.) The "other fees" you are referring to on your girlfriend's car purchase are probably these.
Other items that you may find listed on your final purchase agreement are:
Aftermarket warranty.
Pre-paid service plan.
Dealer-installed accessories.
Any of these items should be discussed with the buyer at the time of the sale. With an extended warranty or a pre-paid service plan, the dealer should (though is not necessary required by law) to provide details of these plans, including what items are covered and not covered and the co-pays associated with using these plans.
Since it sounds like this did not happen with in your girlfriend's situation, she may have some recourse. While you could contact an attorney, I'd recommend you start with the Attorney General in your state. This is the state office that ensures that all auto dealers (and certain other types of businesses) are following state laws in their dealings with consumers. Gather all your documentation and contact his or her office to file a complaint. You may be able to do this online. Someone from the Attorney General's office will be in touch after reviewing your documentation to discuss whether anything can be done. If possible, they will work with the dealer on your behalf to resolve the situation — and at no charge to you.
Be sure to read your final statement carefully when you buy a new car, so you don't pay unnecessary dealer fees.
Bankrate's content, including the guidance of its advice-and-expert columns and this website, is intended only to assist you with financial decisions. The content is broad in scope and does not consider your personal financial situation. Bankrate recommends that you seek the advice of advisers who are fully aware of your individual circumstances before making any final decisions or implementing any financial strategy. Please remember that your use of this website is governed by Bankrate's Terms of Use.