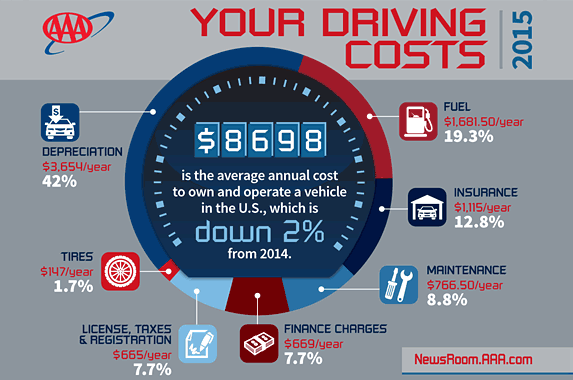 Car costs are getting cheaper
It's getting cheaper to own and operate a car, according to AAA's 2015 Your Driving Costs study. Annual car costs for 2015 fell to $8,698 on average, nearly a 2 percent drop from 2014, or about 58 cents per mile based on the national average of 15,000 miles annually.
Read on to see the breakdown of car costs associated with fuel, maintenance, tires, car insurance, license and registration fees, taxes, depreciation and finance charges.
Thinking of shopping for a new car? Check your credit score first at myBankrate.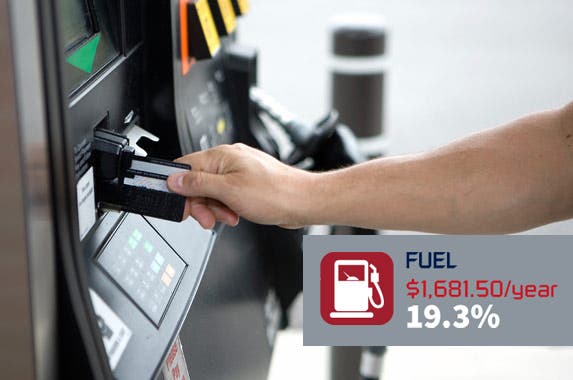 Fuel cost
Annual cost: $1,681.50 (11.2 cents per mile)
Difference: 13.77% decrease
Why: Fuel costs have dropped, and newer cars have better fuel efficiency.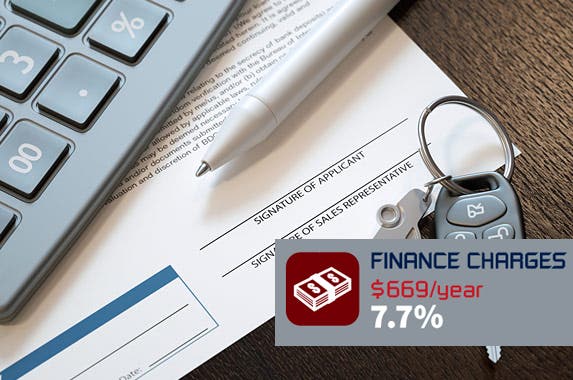 Finance charges
Annual cost: $669
Difference: 21.02% decrease
Why: Increasing car sales have created stiffer competition, so more automakers are offering cut-rate financing.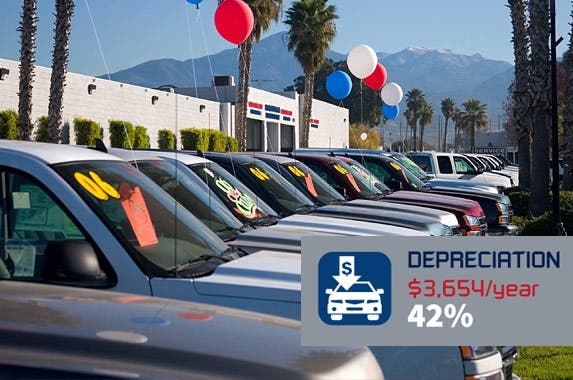 Depreciation
Annual cost: $3,654
Difference: 4.1% increase
Why: Increases in new car sales are causing an influx of cars in the used car marketplace, resulting in lower prices.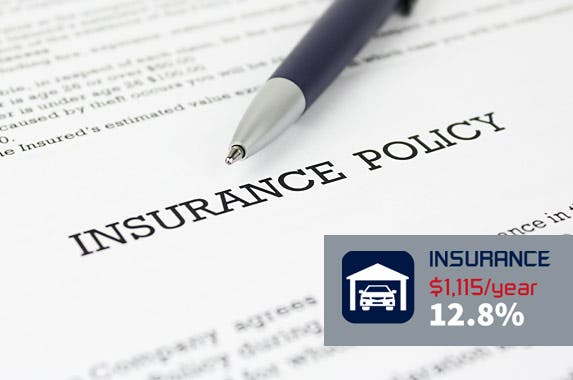 Insurance
Annual cost: $1,115
Difference: 8.99% increase
Why: Despite the substantial percent increase, this only amounted to $7.67 more per month. AAA attributed the increase to higher costs of certain car features, making cars more expensive to repair.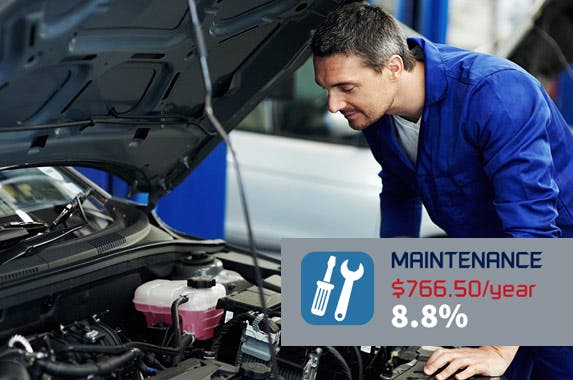 Maintenance
Annual cost: $766.50
Difference: 0.99% increase
Why: Costs remained relatively flat because labor rates and parts prices were essentially the same as 2014.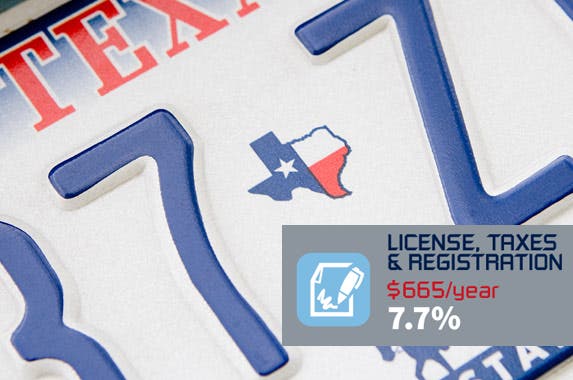 License, taxes and registration
Annual cost: $665
Difference: 3.74% increase
Why: A slight increase in car prices raised state and local taxes, while some states increased their car registration fees.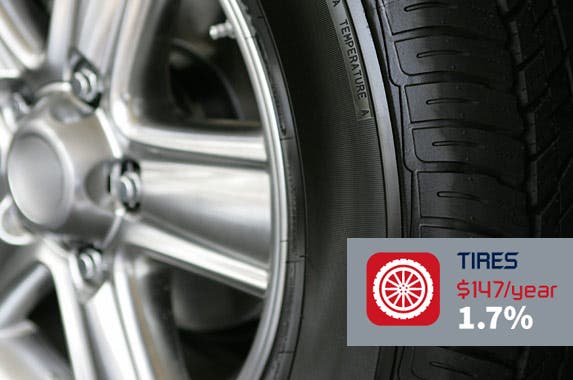 Tires
Annual cost: $147
Difference: 1.03% increase
Why: The tire market is highly competitive, keeping prices nearly flat.