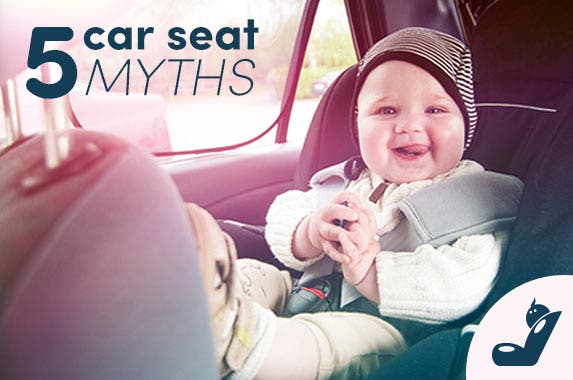 5 major myths about car seats
While it's every parent's priority to keep their kids safe, many parents put their kids in danger through improper use of car seats. In fact, 75% of car seats aren't installed properly, according to Buckle Up for Life, an education program of Cincinnati Children's Hospital and Toyota. Review these top 5 myths about car seats to make sure you use them properly.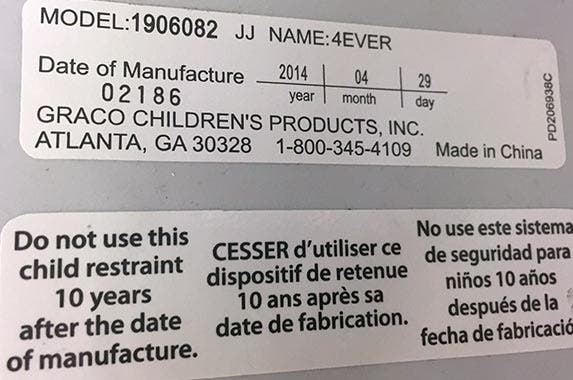 Myth: Used car seats are always OK.
Fact: Car seats have expiration dates.
The plastic used in car seats degrades over time. Expiration dates are listed on a sticker affixed to the seat, usually on the bottom, and listed on the registration card. And if a car seat was in a moderate or severe crash, it shouldn't be used again.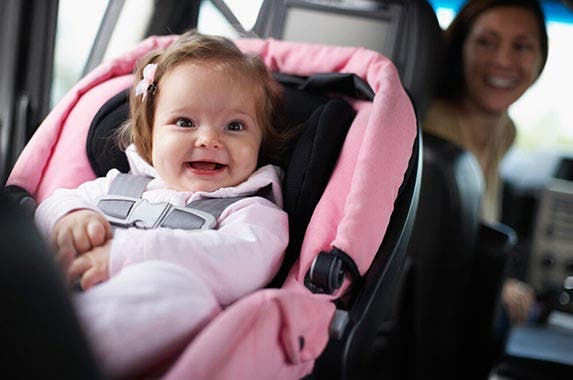 Myth: A 1-year-old should ride in a forward-facing car seat.
Fact: Children should stay rear-facing until age 2.
The American Academy of Pediatrics recommends children stay in rear-facing car seats until age 2 or until they outgrow the height or weight limits for the seat. Children under age 2 are 75% less likely to die or be severely injured in a crash if they are rear-facing, according to a University of Virginia study.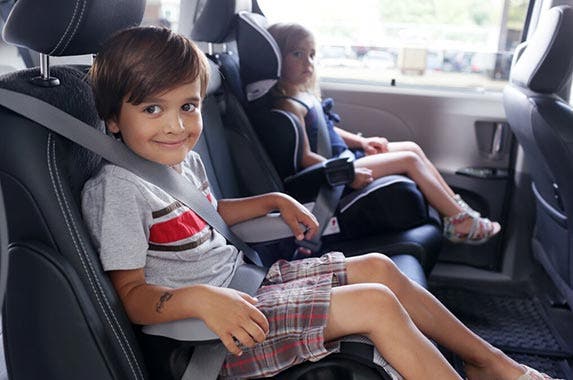 Myth: Seat belts are enough to protect small children.
Fact: Kids shorter than 4 feet 9 inches need booster seats.
Seat belts aren't designed to properly fit occupants shorter than 4 feet 9 inches and can ride up around the child's waist or neck as a result, causing serious injury in a crash.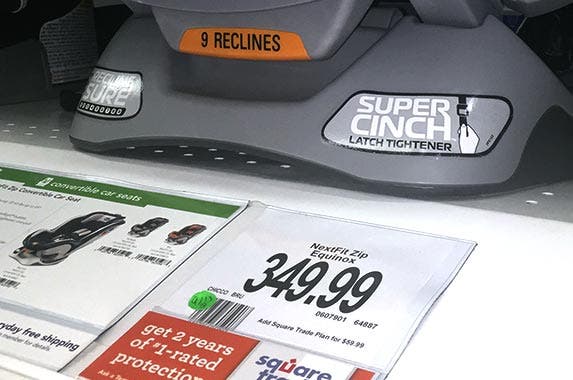 Myth: Expensive car seats are safer.
Fact: All approved car seats are equally safe.
Car seat manufacturers are required to meet the same performance standards issued by the National Highway Traffic Safety Administration. While some seats may be more expensive, it doesn't mean they are any safer.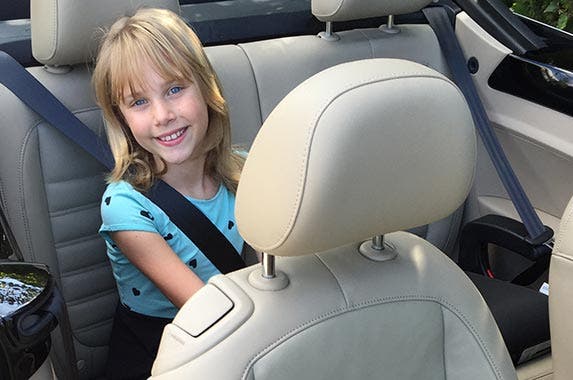 Myth: Older kids can sit in the front seat.
Fact: Kids under 13 are safest in the back.
Even if your child is too big for a booster, he shouldn't sit up front until age 13 because younger children's bones are not as dense. In addition, younger children have a greater risk of the seat belt and air bag not properly protecting them because of their shorter stature or sitting out of position.