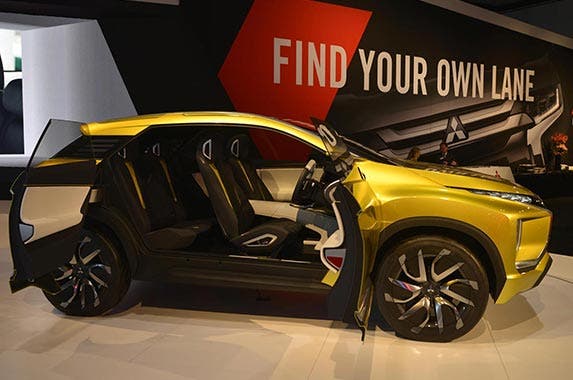 5 hot concept cars at the LA Auto Show
Every auto show is a plethora of bright colors, gleaming metal and shiny paint, but it is the most radical rides — often concept cars — that draw the biggest crowds. These cars are used to draw showgoers to manufacturers' displays so they can learn about (and hopefully buy) the new production models. But they're also used as a way to introduce the public to new technology and to gauge their interest in the car designs. Here are five concept cars introduced at the 2016 Los Angeles Auto Show that are sure to blow your mind.
You can't buy a concept car, but if you're shopping for a new or used vehicle, first check your credit score for free at myBankrate.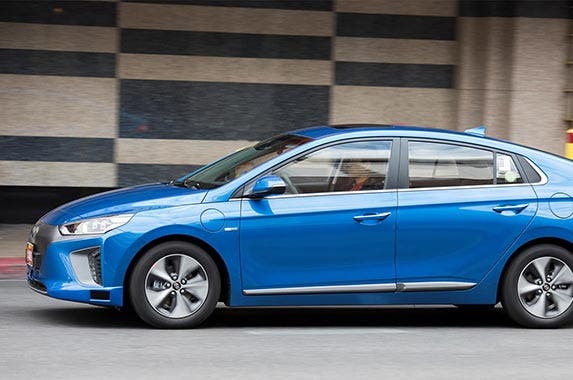 Hyundai Autonomous Ioniq Concept
Hyundai
Hyundai is developing an autonomous vehicle operating system with the goal of making it affordable to the average consumer. A system hidden in its front bumper detects the position of surrounding cars and objects. But don't expect to see it on the roads anytime soon.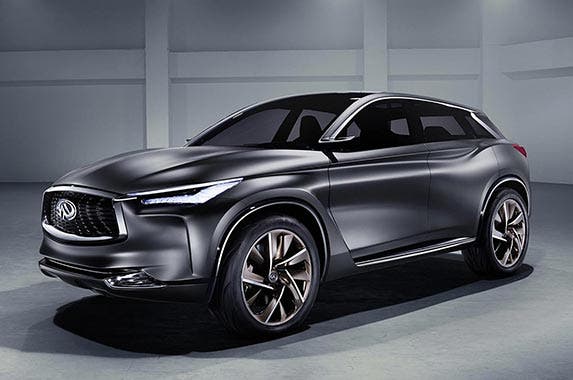 Infiniti QX Sport Inspiration concept
Infiniti
It highlights the future design of Infiniti's midsize SUV. The 22-inch wheels are bronze-colored and have matching brake calipers. It's expected to go into production as the next-generation QX50.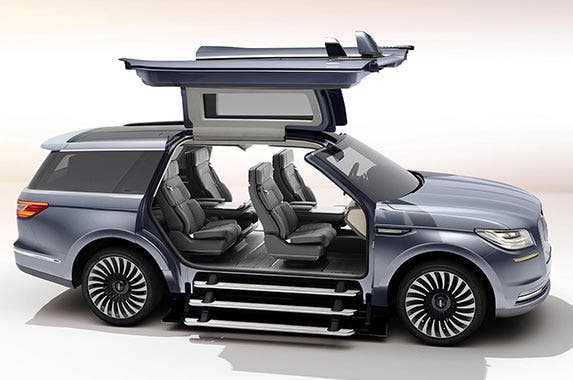 Lincoln Navigator concept
Lincoln
It showcases the future design of the brand's largest SUV. It has a "custom wardrobe management system" in the rear for organizing clothes while on a road trip. A 2018 model is expected to go into production, though without the gull-wing doors.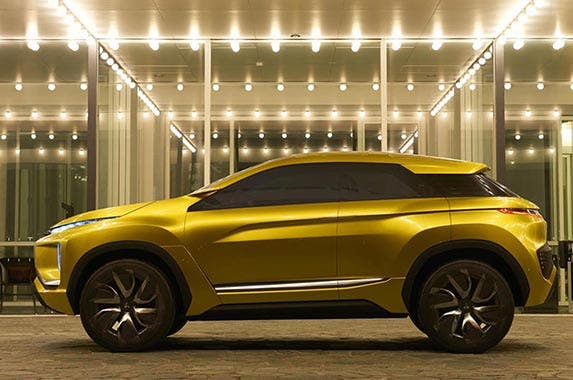 Mitsubishi eX concept
Mitsubishi
It shows off the brand's electric vehicle (EV) and autonomous driving technology, as well as its new front-end design. The EV system gives it a 248.5-mile driving range. The company says it will go into production by 2020.
Subaru Viziv-7 concept
Subaru
It exhibits Subaru's interest in building a larger SUV. It seats seven in three rows, and Subaru executives say a production version will be introduced in January 2018 at the Detroit Auto Show.
RATE SEARCH: Find the best rates on auto loans at Bankrate.com right now.